Destination: LAKE NIPIGON
Hitting the water with TV's Fish'n Canada Show
By Angelo Viola & Pete Bowman
One of Ontario's most iconic bodies of water is the legendary Nipigon River, and for good reason—the famed stream is where Dr. J.W. Cook caught his 14-pound, eight-ounce world-record brook trout back in 1915. Not to be outdone is the Nipigon's equally iconic source, lying 50 kilometres to the north—like-named Lake Nipigon.
This massive body of water boasts a surface area of 4,848 square kilometres, an average depth of 55 metres, a maximum depth of 165 metres and an incredible 1,044 kilometres of shoreline. Now that is one giant lake! And while we've only fished Lake Nipigon a few of times, we've seen enough to know this is one amazing multispecies fish factory.
During our first visit to fish for northern pike, we learned first-hand how massive the lake actually is—just to reach our fishing spot, we had the daunting task of crossing a huge expanse of open water. Once we arrived, however, we also got our first taste of Nipigon's awesome fishing, catching pike after pike.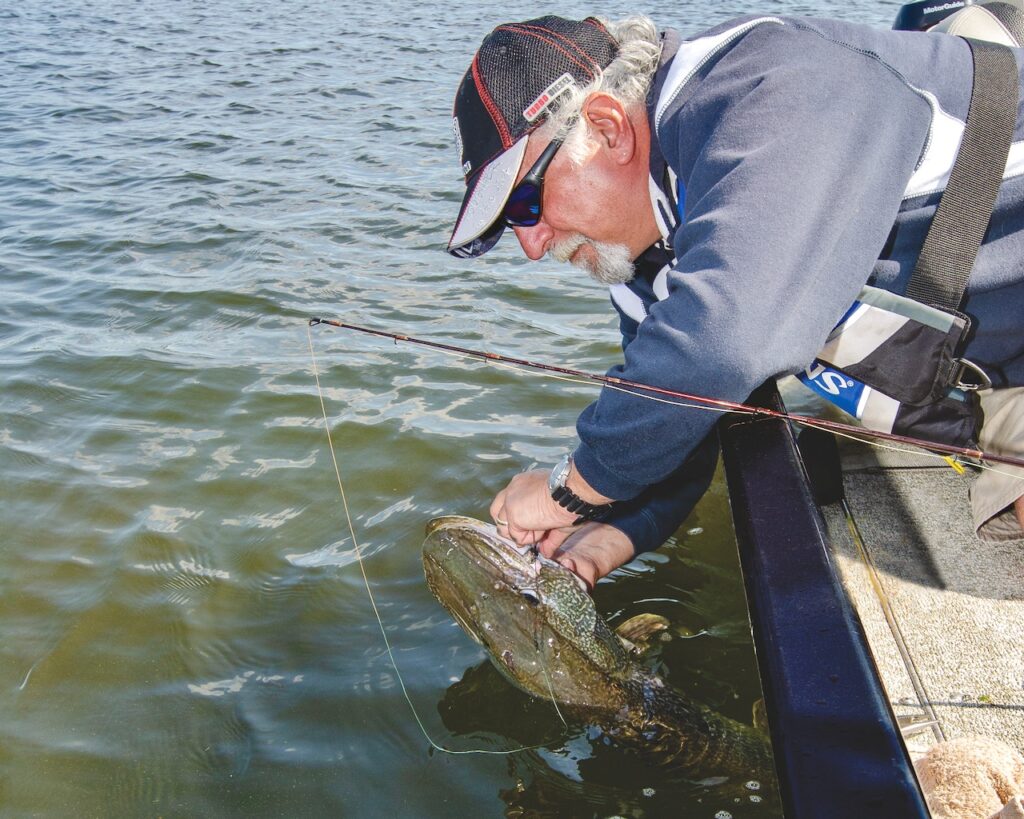 On our second trip, we headed to the extreme north end of the lake to venture up one of the tributaries. Not only was it quite the journey to get there, we then had to contend with nasty rapids and shallow boulders—luckily, our jet boat was up to the task. On this trip, we were after walleye. As with the pike action during our previous visit, we enjoyed some of the fastest and craziest fishing we've ever encountered.
Along with the outstanding pike and walleye fishing, Nipigon's lake trout fishery is also world-class, as is the amazing brook trout fishery. All in all, this northern Ontario gem is one of Canada's best big-water, big-fish lakes—period.
For accommodations, visit www.pashalake.com. Learn more about fishing in northern Ontario at www.destinationnorthernontario.ca. For a complete guide to Fish'n Canada Show episodes, TV channels and show times, go to www.fishncanada.com or www.facebook.com/fishncanada.