Beast brookies
Hitting the water with TV'S Fish'n Canada Show
By Angelo Viola & Pete Bowman
If you're a trout-fishing fanatic looking to catch your biggest brook trout ever, then read on. We're going to tell you about a place that features Nipigon-strain giants, and you don't have to travel north of Lake Superior to get there. So, where is this big-brookie mecca? The Blue Lake system in northern Ontario's Algoma Highlands region, a 90-kilometre drive north of Blind River.
Home to Blue Fox Camp, the system includes namesake Blue Lake (also known as Kirkpatrick) and seven surrounding feeder lakes: Elbow, Finn, Pointer, Robb, Spot, Town Line and White Bear. Combined, the lakes boast the distinction of being Ontario's only self-sustaining inland fishery featuring three different species of trout, in this case brook, lake and rainbow trout. There are more than two million lakes and rivers in Canada, but less than one per cent of them can boast this trifecta of naturally reproducing fish.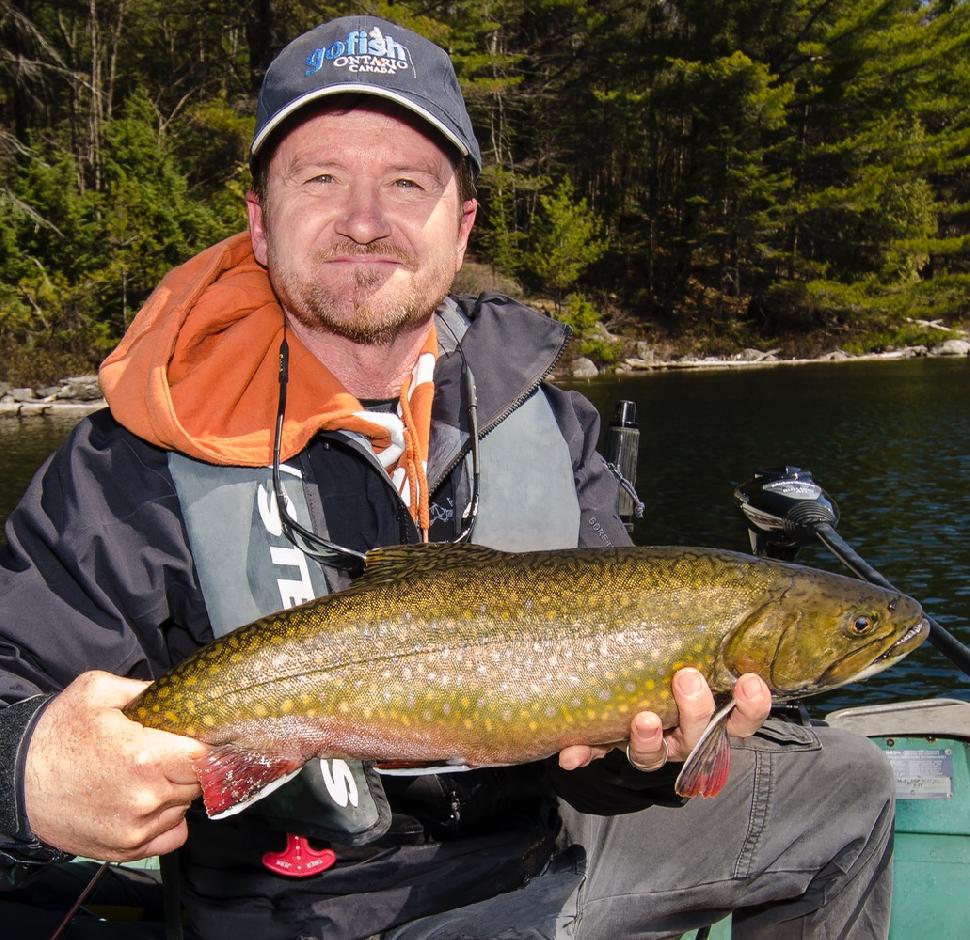 Working together with Ontario's Ministry of Natural Resources and Forestry and other community fishing programs, meanwhile, Blue Fox Camp has also designed a custom brook trout-stocking program exclusive to 20 other remote backcountry lakes, which are accessible from camp by ATV. With introductions of 100 to 200 yearlings from the famed Nipigon region on a rotational four- to five-year cycle, the lakes may not be loaded with fish, but with every cast, you have a legitimate chance of hooking into a monster brookie. Indeed, eight-plus-pound fish are not uncommon.
On a past Fish'n Canada trip to Blue Fox Camp, we tied into some of the biggest brook trout of our lives. Just knowing the possibility of catching these giants exists in such small bodies of water is somewhat daunting—each hit sends shivers of excitement down your spine. If you're looking for an unforgettable brook trout fishing experience, then Blue Fox Camp definitely needs to be on your list.
Visit www.ontariotravel.net, www.algomacountry.com and www.bluefoxcamp.comfor more info on accommodations, guides and outfitters.
For a complete guide to Fish'n Canada Show episodes, TV channels and show times, go to www.fishncanada.com or www.facebook.com/fishncanada.