Eagle muskies
Hitting the water with TV's Fish'n Canada Show
By Angelo Viola & Pete Bowman
Northwestern Ontario boasts excellent angling for a wide variety of popular sportfish, but the one species the region really hangs its fishing hat on is the mighty muskie. That's not surprising—probably nowhere else in the world are these freshwater predators in such abundance.
Although this part of the country has countless lakes harbouring these giant fish, there's one waterbody in particular that continually attracts the best of the best expert muskellunge anglers: Eagle Lake. Located in the province's Kenora District west of Dryden, this muskie haven's habitat appears almost custom-made for these elusive beasts, complete with rock, sunken timber, lush weedbeds and pretty much everything else muskies require.
It's a fair-sized lake, too. Straddling Winnange Lake Provincial Park to the west, Eagle covers some 277 square kilometres, with more than 650 kilometres of shoreline and plenty of islands, bays and creeks. If you're looking for a giant muskie, this is certainly the place to go—anglers land countless 50-plus-inch fish here every year.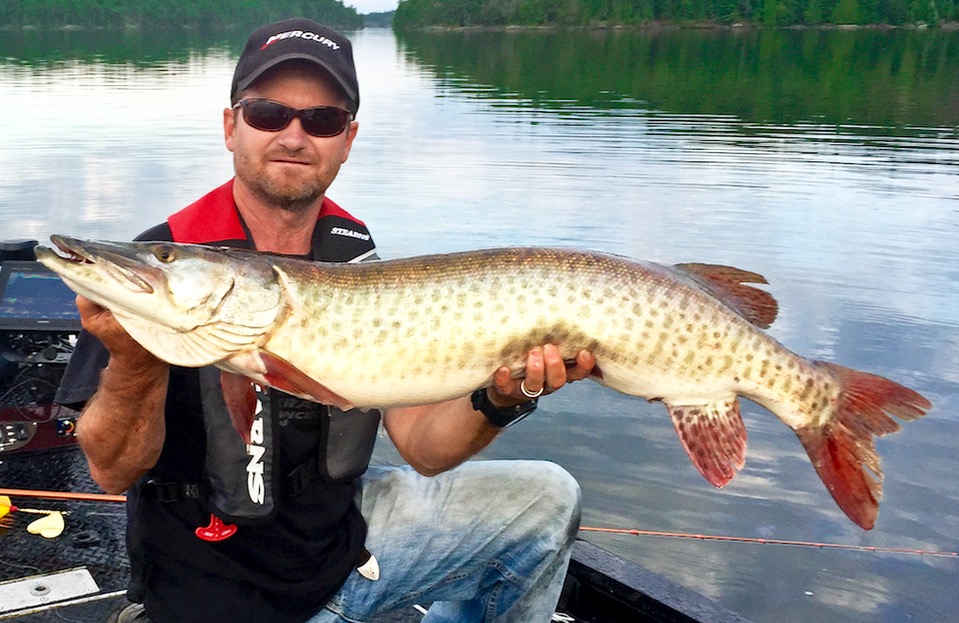 If you're a multispecies angler, meanwhile, there are many opportunities on Eagle for catching walleye, northern pike, smallmouth bass, lake trout and even whitefish. Talk about a great way to break up those midday slumps between the muskie majors and minors. With its plethora of lodges and other accommodations catering to anglers (we stayed at drive-to Eagle Lake Lodge), this is one destination that should be on any muskie hunter's bucket list.
For more information on local accommodations, guides and outfitters, visit www.dryden.ca, www.ontariotravel.net and www.eaglelakelodge.ca.
And for a complete guide to Fish'n Canada Show episodes, TV channels and show times, go to www.fishncanada.com or www.facebook.com/fishncanada.