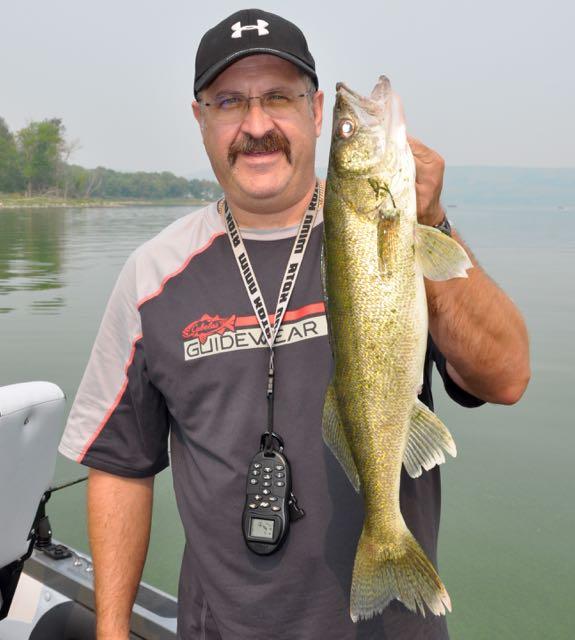 #4
Target suspended fish
Another place to find walleye during the summer is suspended at mid-lake depths. Typically, they'll suspend in relation to the thermocline, that narrow transition band between warmer water above and colder water below. In fact, walleye will stage right in the thermocline and feed in both its upper edge and in the warm water area slightly above it.
To target these fish, cruise deep areas of the lake while watching your electronics. Once you spot suspended fish, break out some crankbaits and troll just above where the fish are holding. Set the appropriate running depth of your crankbaits by adjusting the amount of line you put out, or by adding weights. To determine the right amount of line, I use the dive curve data in Precision Trolling: The Troller's Bible (now also available as a smartphone app).
Try pulling the crankbaits at 1½ to 2 mph. If that doesn't work, experiment with trolling speeds of up to 3 mph, as faster-moving baits sometimes trigger suspended walleye.