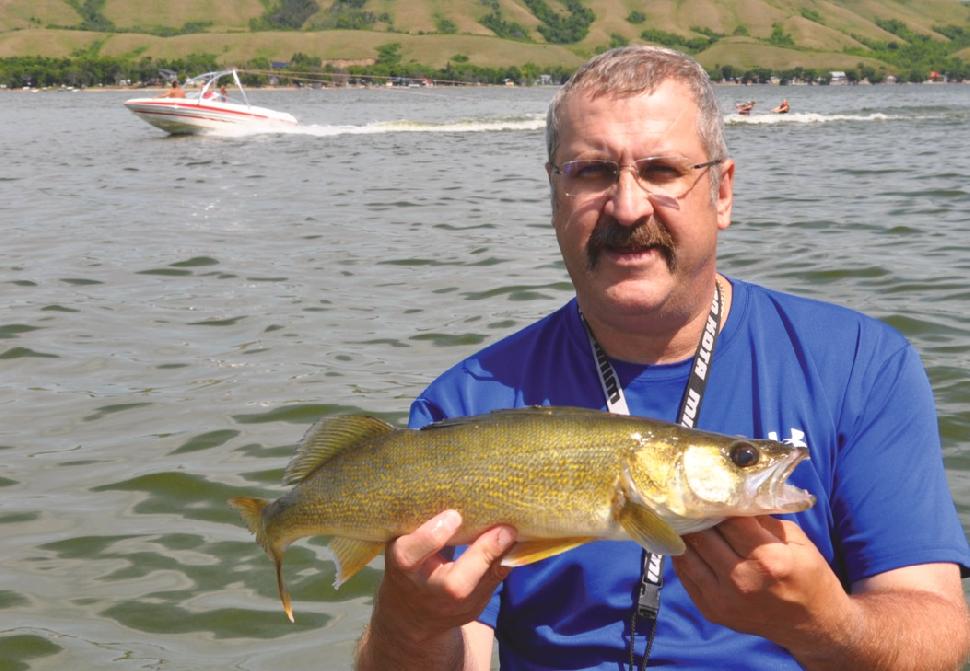 #5
Follow the baitfish
Each summer, a couple of unique and surprising walleye patterns develop in the places where people play. Sandy beaches are prime locations, attracting minnows as well as people. And when the minnows arrive on the scene, the walleye aren't far behind. Running small crankbaits or spinner rigs with minnows over such areas can produce some nice hot-weather walleye.
Avoid fishing beaches during the day when swimmers are present. It's usually safe, however, to fish these areas early or late in the day, or when it's rainy or overcast and beachgoers typically stay home. If there are similar sandy areas on the lake that don't host swimmers, those can be hot at any time of the day.
Believe it or not, another summer fishing location for walleye is in the wake zone created by recreational boaters pulling people on tubes and kneeboards (above). Such areas are especially productive if the waves crash into a nearby shoreline or an exposed sandbar. This stirs up the water, similar to what happens on a windy day, triggering walleye to move into the haze to feed.
Although the action can be hot and heavy, just be aware that wake zones can also be frustrating to fish. Boat control may be an issue, with the pounding, irregular waves bouncing you around all day and making it difficult to stay in position. And for some, the sounds of roaring boat engines, kids screaming and music blaring can be hard on the nerves. But to me, the action you'll find beneath the waves makes it all worthwhile.
Saskatchewan contributor Mike Hungle will fish for walleye in any weather.