Great New Optics for Hunting in Canada's Wilds
Six Exceptional Scopes, Spotting Scopes, Binos and Trailcams
Also check out Outdoor Canada's full roundup of the year's top new hunting gear, including firearms, bowhunting gear, optics, apparel and accessories.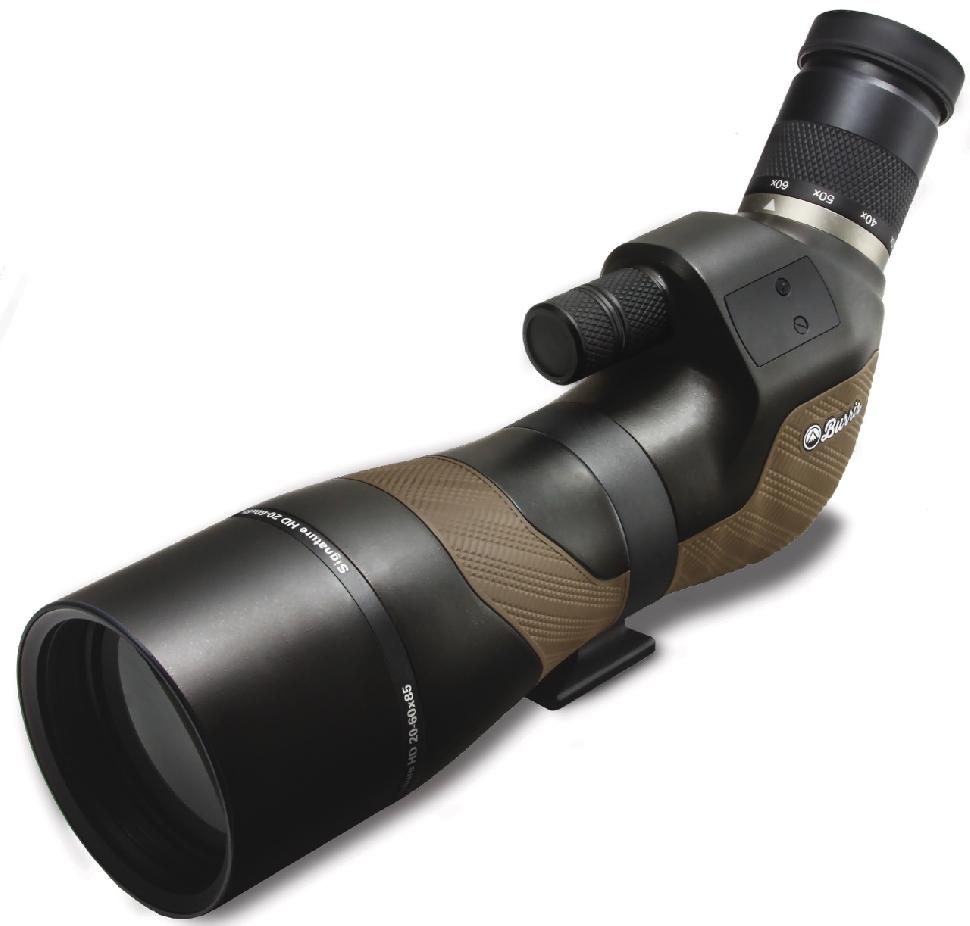 Signature HD Spotting Scope
Let your eyes do the walking as you search for game with this 20-60×85 spotting scope from Burris. The angled eyepiece makes for comfortable viewing no matter how long it takes, while the HD apochromatic lenses ensure true colour and edge-to-edge resolution at all distances. And an optional fixed 30x wide-angle eyepiece provides broadened field of view for glassing wide-open vistas.
Stoeger Canada
1-800-263-1945; www.stoegercanada.ca