Smoke on the water
Despite wildfires in the surrounding wilderness, the pike, lake trout and walleye were still biting like crazy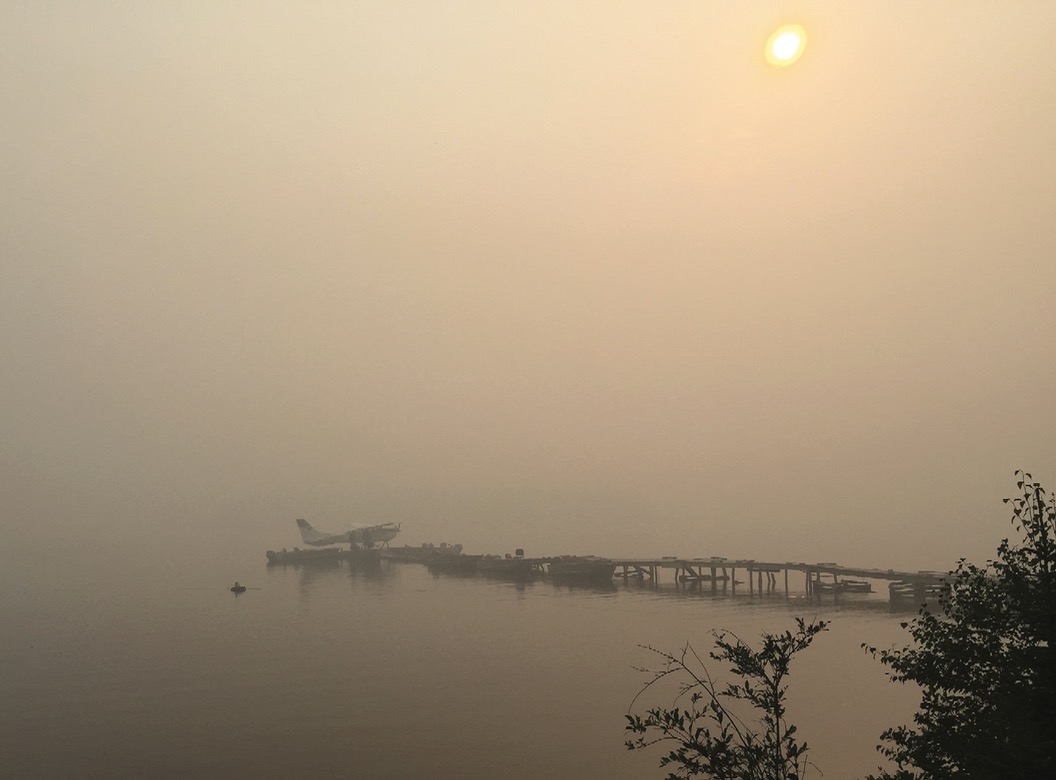 Just before I step aboard the Beaver float plane for what I'm confident will be an amazing day of fishing, lodge owner Ken Gangler looks at me, smiles a little nervously and says, "Pray for rain." It's not the first thing you would expect to hear from your host before heading out to fish for trophy pike, lakers and walleye, but in this case, I have to agree. The weather has been unseasonably hot and dry for weeks here in northern Manitoba at Gangler's North Seal River Lodge, and there's an unpredictable wildfire burning out of control less than five kilometres away.
When I woke up at 7 a.m., the sky was the colour of burnt copper and the smoke was so thick I could barely see the plane, docked just 300 feet from my cabin on Egenolf Lake. I was stoked to do a fly-out, but I started to get the horrible feeling I'd travelled all the way from Toronto only to miss out. Then by 10 a.m. the wind picked up, the sky cleared and we got the green light to take off.
Joining me on the plane are my guide, Raymond Merasty, fellow lodge guest Wanda Taylor from Georgia, and her guide, Kelly Thomas. A protégé of fly-fishing legend Lefty Kreh and member of Temple Fork Outfitter's advisory staff, Taylor is known as the "South's First Lady of Fly Fishing." This is her first trip to northern Manitoba, and she's after her first walleye on the fly.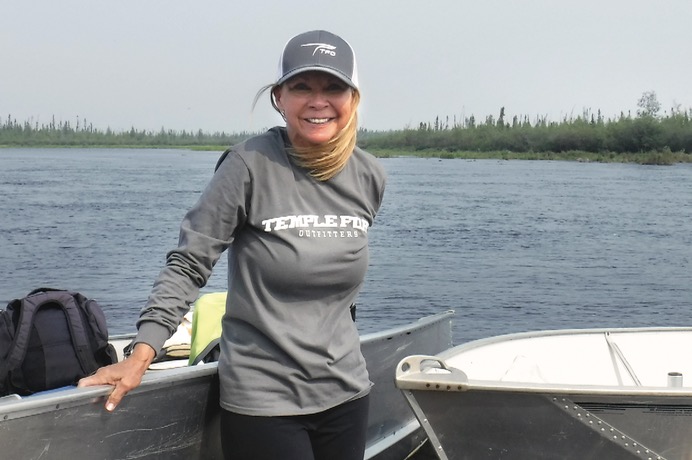 Our destination is Copeland Lake, a 30-minute flight from Egenolf and one of 100 lakes within the two million hectares that Gangler's has the exclusive rights to. After touching down, we disembark and quickly pack our gear into the two 16-foot aluminum boats stashed away on the shore. The boats don't have electronics or navigation equipment on board, so I ask Merasty how he knows where to go. "Native people don't need fishfinders," he says, playfully. "We are fishfinders."
Merasty has fished, trapped and hunted in the area his whole life. The day before on a hike near the lodge, in fact, I saw a small trapper's cabin he and his father had built some 30 years ago. They would spend weeks at a time during winter in the tiny, rustic structure. Suffice it to say, Merasty is an expert outdoorsman who knows the area like the proverbial back of his hand.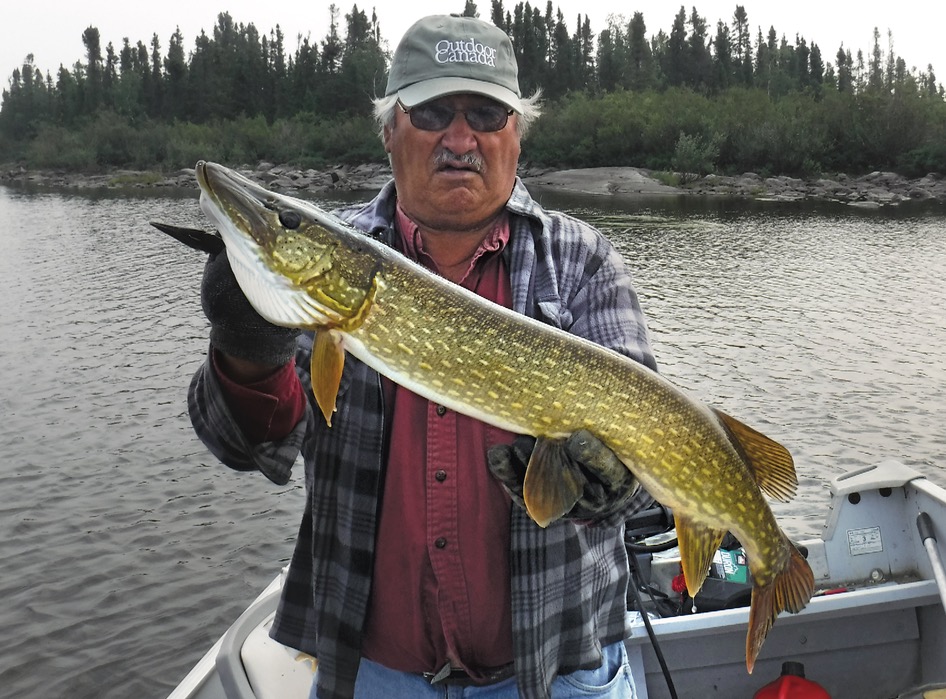 I'm also a firm believer in the number one rule of fishing with guides: Shut up and trust them. After a short run from the beach, we pull into a shallow bay with lush emerging weeds, further bolstering my confidence in Merasty's guiding abilities. Classic weedy structure calls for a classic weedless lure, I think to myself, and tie on a Johnson Silver Minnow dressed with a chartreuse Mr. Twister grub.
On my fourth cast, I catch a pike. Earlier, Gangler told me that Copeland had yet to be fished this season, so I probably could've caught it with a bent rusty nail. But I certainly don't care that the fish are stupidly cooperative. When I feel that first strike and solid headshake, the rest of the world disappears. It's just me, Merasty and the smelly, slimy, beautiful pike on the end of the line.
Over the next hour or so I catch four more pike between 30 and 36 inches, and two healthy walleye that we keep for a shorelunch when we meet back up with Taylor and Thomas. Forest fire? I think to myself as I tuck into the delicious fresh fillets, fried potatoes, beans and corn. What forest fire?