Smoke on the water
Despite wildfires in the surrounding wilderness, the pike, lake trout and walleye were still biting like crazy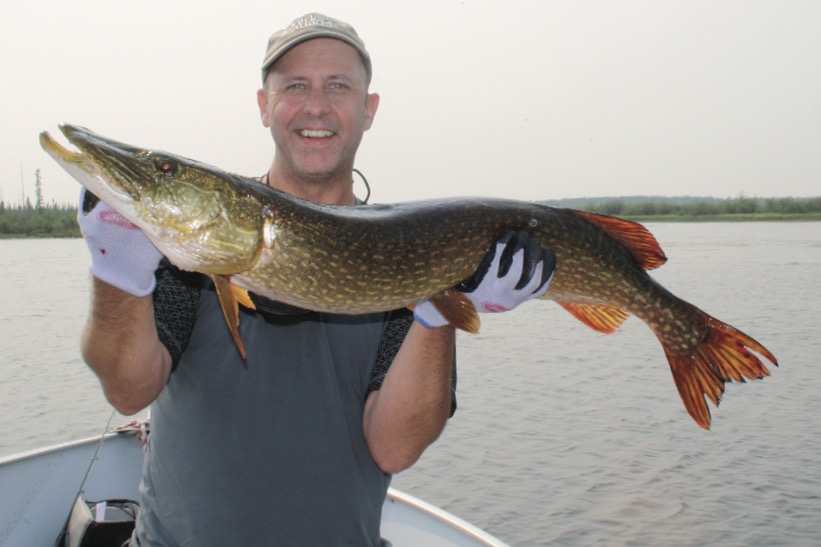 After lunch, we head to another shallow bay, where I start ripping an orange and yellow Williams Bully spoon overtop and near the edges of some weeds. As I retrieve, I ask Merasty if he has any funny stories from his long guiding career in the region.
"One couple from the States asked what we Native people use for insect repellent," he tells me, adding they had the impression he might have some kind of traditional concoction. "I told them I buy mine at Walmart."
I laugh and continue casting and retrieving at a slow but steady pace when—bam!—another fish is on. "Big swirl!" Merasty shouts, his voice uncharacteristically animated. For all my other pike, he simply waited for me crank it in to him at the back of the boat, where he'd quietly unhook it and ask if I wanted a picture before we released it. When this fish hit, however, he immediately grabbed the net.
After a short but splashy fight, I got the northern to the side of the boat, where Merasty expertly scooped it up and asked if I had any gloves. Do I really need them? I think. I've held plenty of pike before without harming myself or the fish, although none were this big. Then, remembering the rule of always listening to your guide, I grab the gloves I had stuffed in my tacklebox and take the fish from him.
The pike (above) measures 42 inches from nose to tail, more than long enough to qualify as a trophy under Manitoba's Master Angler Awards program. It's also my personal-best freshwater fish, and after Merasty takes a photo of me holding it with my lavender-coloured gloves, I let it go.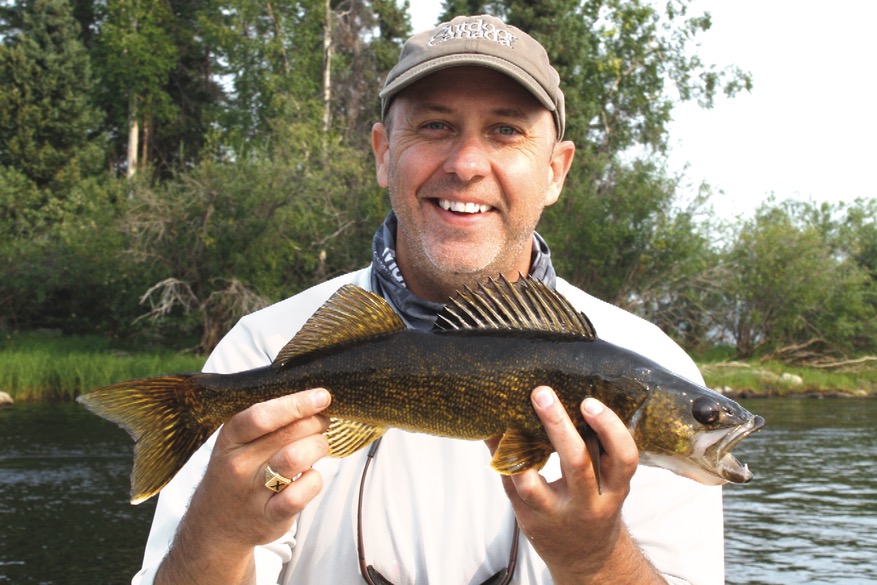 We fish until it's time to meet Taylor and Thomas at the float plane pick-up spot, where Taylor is thrilled to report she achieved her goal of catching a walleye on the fly. It's near dusk by the time the plane arrives, and as we fly back to the lodge, we can look down and see swaths of burnt and smoldering forest, with many trees still burning. If the plane's engine wasn't so loud, we'd probably be able to hear the wood crackling.