Sailfish sojourn
To test your fly-fishing mettle, head south and tackle Guatemala's powerful billfish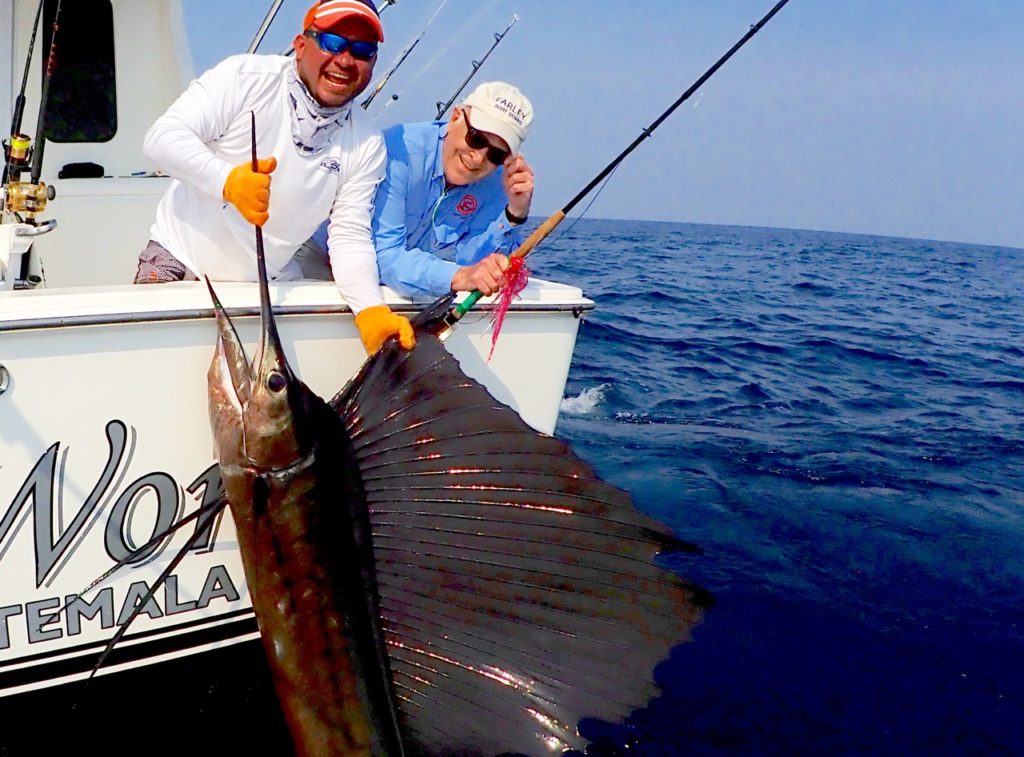 On our first day of fishing, we left port at 7 a.m. aboard Knotwork, a stately 35-foot Luhrs Flybridge captained by the jolly Carlos Alvarenga Alverez. By 8 a.m., we were at The Pocket, trolling our spread of teasers as the morning haze cleared. Astoundingly, right out of the gate, everything went perfectly, or close enough, for 75-year-old Phil, who has six decades of saltwater fly fishing under his belt. By 9 a.m., with the sun blazing, he had landed the first damn sailfish we saw (above).
A laid-back Texan, Phil is pretty unflappable. But his exuberant whoops of "yee-haw!" every time the fish went airborne gave lie to that calm exterior. Although he has caught tuna and striped marlin on the fly before, this was his first sailfish (above), and he made it look almost easy. For me, the learning curve was steeper—as in vertical.
The one thing I did well was the one thing I could practise at home: making that cast. For weeks before the trip, I trudged through the slush to a nearby schoolyard with my 10-weight fly rod—my heaviest rod—rigged with a full-sinking line and a monstrous practice fly. There, I would stand in front of the soccer goal, imagining it was the sailfish boat's superstructure, and practise my one cast over and over, in the late-winter rain, sleet and wind.
So, when we raised another sail just 20 minutes later, I was ready at the stern, waiting for my shot as the fish got closer and closer. Well, sort of ready. Earlier, while fiddling with my camera gear, I missed the whole teasing dance with Phil's fish. This time I didn't, and I just gawped as the immense creature came up the spread, hacking at the retreating teasers as water sluiced past its great fin. And then it was almost in the boat's wake, and four people were shouting at me to cast. Which I did, perfectly. The sailfish struck, I felt it for a second, then swept the rod the wrong way, pulling the fly out of its mouth. The fish was gone.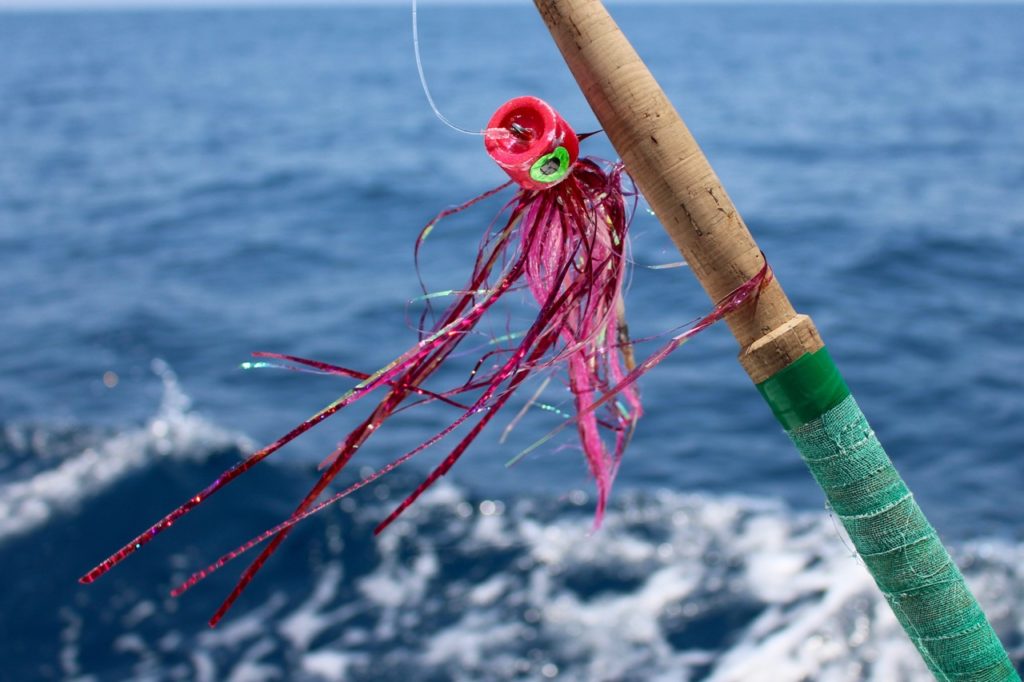 Phil, on the other hand, had a big first day, landing a second sail in the afternoon, as well as a nice dorado. I also had a brief shot at another sail, but that time I was tentative and missed my window. Thankfully, one of the qualities that makes Phil such a great fishing buddy is his unflagging positivity.
"Forget about not hooking up," he told me, as the Knotwork chugged toward port. "On your first-ever cast, you got a sailfish to bite your fly. That's really something." As usual, he was right. There was room to improve, but it had been a memorable start.