Best new hunting optics
The latest and greatest riflescopes, spotting scopes, binoculars and rangefinders
Want to see more great new hunting gear for the upcoming season? Check out the year's best new firearms & ammo, bowhunting gear, apparel and accessories.
And for the complete round-up, see our epic omnibus story: 2019's Best New Hunting Gear.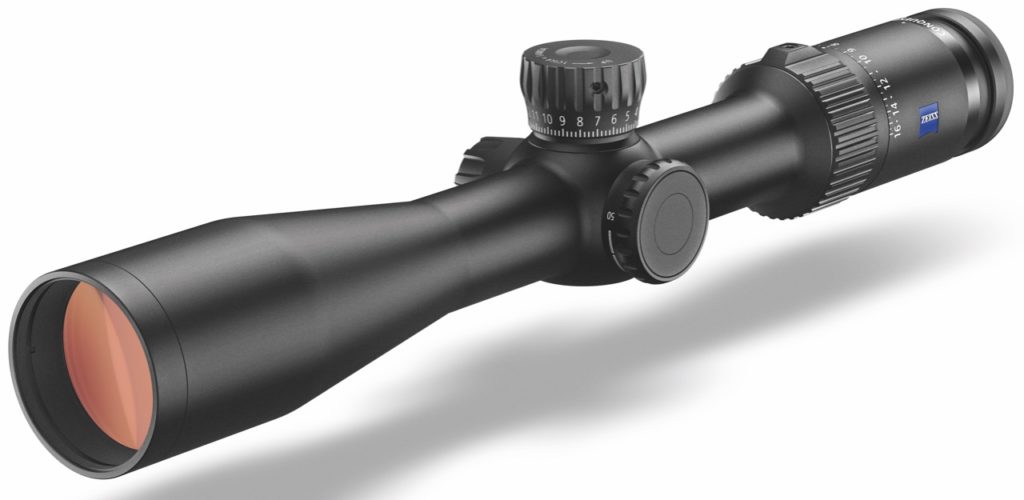 CONQUEST V4
Building on the positive reception of its Conquest V4 riflescope line, Zeiss has added two more models. The 3-12×44 is an all-round scope, ideal for hunting all game when shots could be in close or at extended ranges. Meanwhile, the 4-16×50 is a great choice for varmint hunting and longer shots. Both are designed on a 30mm main tube, with two reticle options.
Zeiss, (416) 449-4660; www.zeiss.ca
[easy-tweet tweet="@OutdoorBailey picks the latest and greatest riflescopes, spotting scopes, binoculars, rangefinders and more for Canadian hunters" user="OutdoorCanada" hashtags="hunting, biggame, waterfowl"]