Off-Road Vehicle Buyer's Guide
Rugged new ATVs and side-by-sides for tackling tough terrain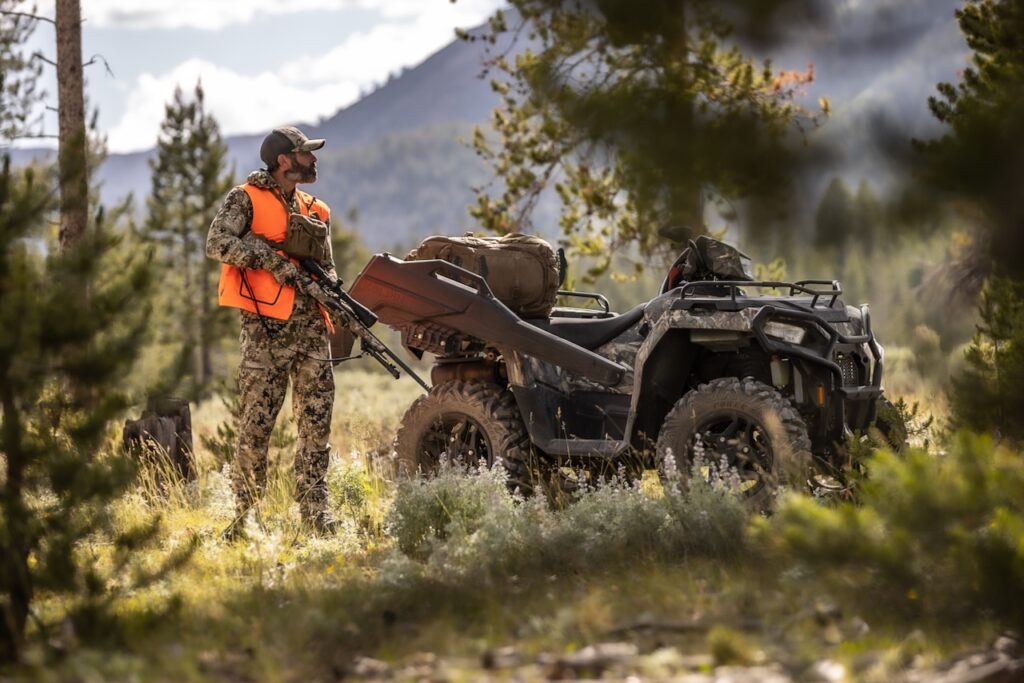 MODIFICATIONS & MORE
Not every ATV and side-by-side manufacturer released new models for 2021, but instead chose to modify or add to their existing lines. Here's a look at some of the more notable changes.
JOHN DEERE
Making for smoother shifting, electronic 4WD engagement has been added to the three- and four-passenger models in John Deere's full-size Gator UTV lineup. The vehicles have also been outfitted with an enhanced digital display.
LEARN MORE: 1-800-537-8233; www.deere.ca
KIOTI
This year, Kioti added the 2400 Cab model to its K9 utility vehicle series. It comes tricked out with an audio system, air conditioning, heat and defrost controls, a tilt-opening windshield and four-wheel drive.
LEARN MORE: 1-877-465-4684; www.kioti.com
KUBOTA
The successor to Kubota's popular RTV500 model introduced in 2008, the RTV 520 has an improved suspension system and sports a redesigned hood, a new front grille, a new headlight design and updated graphics.
TRACKER OFF ROAD
For 2021, Tracker Off Road has introduced the option of Truetimber Strata camouflage on all of its ATVs and side-by-sides.
LEARN MORE: 1-877-394-6727; www.trackeroffroad.com