THE LATEST AWARD-WINNING FISHING AND HUNTING STORIES FROM OUTDOOR CANADA
The Outdoor Writers of Canada just announced the winners of its 2021 National Communication Awards. And once again, the Outdoor Canada team earned an impressive amount of hardware, spanning both print, online and book categories.
This year, four awards went to fishing editor Gord Pyzer, hunting editor Ken Bailey won two and associate editor Scott Gardner scooped up three. You can read their prize-winning work via the links below. Congratulations to the OC team, and a big thanks to all the readers who make it possible!
To read some of our award-winning stories, please click the links below. And a complete list of all the winners follows.
MAGAZINE FEATURE: FISHING
2nd place: "A Whole New Approach" by Scott Gardner, Outdoor Canada, July/August 2020
3rd place: "What's for Dinner" by Gord Pyzer, Outdoor Canada, May/June 2020
MAGAZINE COLUMN
1st place: "Guest Rules" by Ken Bailey, Outdoor Canada, July/August 2020
NEWSPAPER/INTERNET FEATURE
NEWSPAPER/INTERNET COLUMN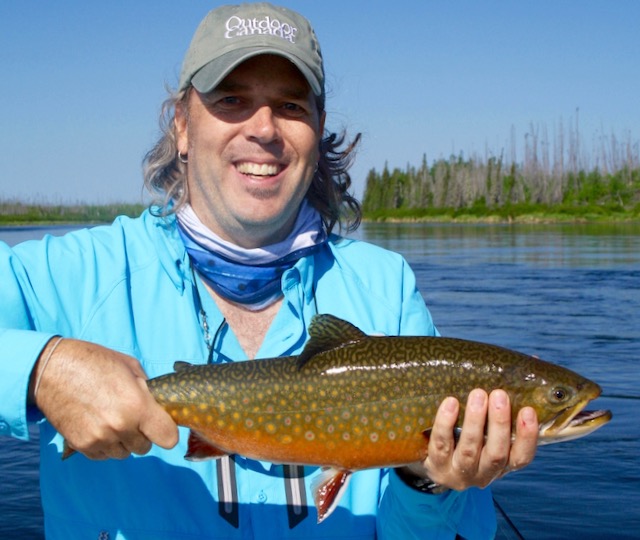 BOOKS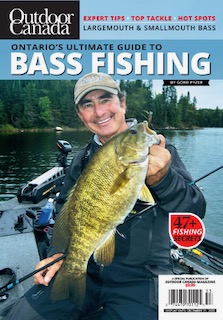 DUCKS UNLIMITED CANADA AWARD IN CONSERVATION

2nd place: "The Vanguard" by Ken Bailey, Outdoor Canada, January/February 2021
THE COMPLETE LIST OF THE OUTDOOR WRITERS OF CANADA
NATIONAL COMMUNICATION AWARD WINNERS
Sponsored by Shimano and Hornady Manufacturing, Inc.
1. NEWSPAPER/INTERNET COLUMN
1st Gord Pyzer
Title: How to safely Hold Big Fish for a Great Trophy Shot
Published by: www.outdoorcanada.ca
2nd Scott Gardner
Title: 4 Habits of Highly Successful Fly Anglers
Published by: www.outdoorcanada.ca
3rd Brad Fenson
Title: Bowhunter Ethics: To Shoot or Not to Shoot
Published by: www.grandviewoutdoors.com/bowhunting-world
2. NEWSPAPER/INTERNET FEATURE
1st Brad Fenson
Title: Glen Dene Hunting New Zealand – First to Last
Published by: Born Hunting
2nd Gord Pyzer
Title: The Hottest Summer Tactics for Walleye, Bass, Trout, Pike & Muskies
Published by: www.outdoorcanada.ca

3rd Scott Gardner
Title: Esnagami Escape: Lodge Fishing in the Season of Social Distancing
Published by: www.outdoorcanada.ca
3. BOOKS
1st Gord Pyzer
Title: Ontario's Ultimate Guide to Bass Fishing
Publisher: A special publication of Outdoor Canada Magazine
4. TELEVISION/VIDEO
1st Vanessa Harrop
Title: Eastern Cape Eland
Broadcaster: Sportsman Channel Canada
2nd T.J. Schanky
Title: Mexico Desert Sheep
Broadcaster: Sportsman Channel Canada
3rd Bob Izumi
Title: Targeting Clearwater Smallmouth
Broadcaster: Bob Izumi's Real Fishing Show – YouTube
5. MAGAZINE COLUMN
1st Ken Bailey
Title: Guest Rules
Published by: Outdoor Canada
2nd Gord Ellis
Title:Closer to the Outdoors
Published by: Ontario Out of Doors
3rd Steve Galea
Title:Kiss and Tell
Published by: Ontario Out of Doors
6. MAGAZINE FEATURE HUNTING
1st Tom Armstron
Title: Hare Raising
Published by: Ontario Out of Doors
2nd Brad Fenson
Title: Ducks for Dad
Published by: Alberta Outdoorsmen Magazine
3rd T.J. Schwanky
Title: Sonoran Dreams
Published by: Wild Sheep
7. MAGAZINE FEATURE FISHING
1st James Smedley
Title: The Power of a Single Steelhead
Published by: Lake Superior Angler
2nd Scott Gardner
Title: A Whole New Approach
Published by: Outdoor Canada
3rd Gord Pyzer
Title: Food for Thought
Published by: Outdoor Canada
8. MAGAZINE FEATURE OTHER
1st T.J. Schwanky
Title: Wildlife Friendly Fencing
Published by: Alberta Outdoorsmen Magazine
2nd Steve Galea
Title:The Good Fight
Published by: Ontario Out of Doors
3rd Jeff Helsdon
Title: Ruffed Estimates
Published by: Canadian Wildlife
9. PHOTOGRAPHY – FISH AND WILDLIFE
1st T.J. Schwanky
Title: Mountain Magic
Published by: Alberta Outdoorsmen Magazine
2nd James Smedley
Title: Moose Crossing
Published by: Northern Ontario Travel
3rd T.J. Schwanky
Title: Stare Down
Published by: Alberta Outdoorsmen Mazazine
10. PHOTOGRAPHY – SCENERY, LANDSCAPE AND PLANTS
1st James Smedley
Title: Artist on the Landscape
Published by: Northern Ontario Travel
2nd James Smedley
Title: On the Landscape
Published by: Northern Ontario Travel
3rd T.J. Schwanky
Title: Not Far Now
Published by: Alberta Outdoorsmen Magazine
11. PHOTOGRAPHY – OUTDOOR ACTIVITIES
1st T.J. Schwanky
Title: Best Friends Forever
Published by: Alberta Outdoorsmen Magazine
2nd James Smedley
Title: Wilderness River Paddle
Published by: Algoma Travel Guide 2020
3rd Brad Fenson
Title: Decoy Runner
Published by: Alberta Outdoorsmen Magazine
12. DUCKS UNLIMITED CANADA AWARD IN CONSERVATION
Sponsored by Benelli
1st Jeff Helsdon
Title:Ruffed Estimates
Published by: Canadian Wildlife
2nd Ken Bailey
Title: The Vanguard
Published by: Outdoor Canada
3rd T.J. Schwanky
Title: Wildlife Friendly Fencing
Published by: Alberta Outdoorsmen Magazine
13. DELTA WATERFOWL FUTURE OF HUNTING IN CANADA AWARD
Sponsored by Delta Waterfowl
1st Lowell Strauss
Title:Turning the Tide
Published by: Western Canadian Game Warden
2nd Brad Fenson
Title:Bluebird Day and Eager Retrievers
Published by: Alberta Outdoorsmen Magazine
3rd Jeff Helsdon
Title: Little Wonder
Published by: Ontario Out of Doors
14. CANADIAN SHOOTING SPORTS GUNS & GEAR AWARD
Sponsored by Canadian Shooting Sports Association
1st Lowell Strauss
Title: Weatherby 18i Waterfowler
Published by: Shotgun Sports Magazine
2nd Lowell Strauss
Title:First Person Shooter
Published by: Canadian Firearms Journal
3rd T.J. Schwanky
Title: Hunting or Targets: Understanding the 6.5 Creedmoor
Published by: Canadian Firearms Journal