THE HUNTS AHEAD
Our exclusive annual province-by-province breakdown of Canada's hottest big-game hunting spots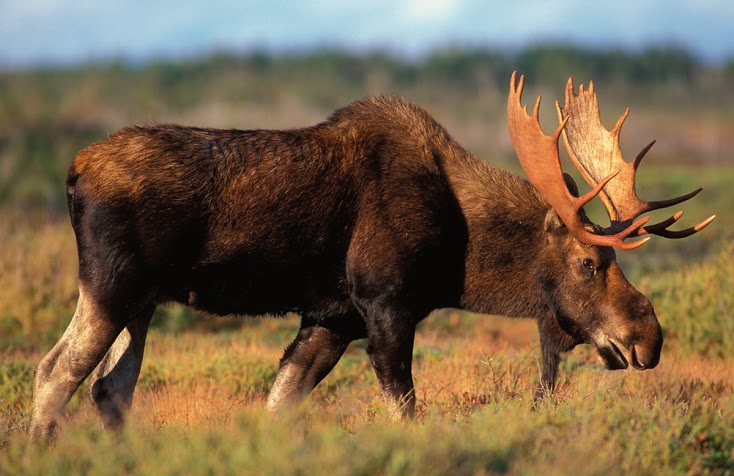 NEWFOUNDLAND AND LABRADOR
Fortunately, this province's three main big-game species—moose, caribou and black bears—are unfazed by winter's wallop. In Labrador, the moose population is much smaller and the caribou hunt has been closed for conservation concerns, so most hunting takes place on the island of Newfoundland. Hunters there have been enjoying great success recently, and that should continue this fall. Meanwhile, the province has reintroduced its voluntary collection program for black bear teeth, similar to its moose and caribou jawbone programs. Hunters are encouraged to participate in all three programs, which assist managers in setting wildlife policies.
BLACK BEARS
Newfoundland has a stable population of 6,000 to 10,000 black bears, a bag limit of two and open seasons in both spring and fall. That  all adds up to another good year for bear hunters. While there is no formal estimate of black bear numbers in Labrador, they are believed to be abundant, and that bodes well for hunters there as well.
CARIBOU
Presently, there are no caribou hunts in Labrador. In Newfoundland, the current population estimate of 30,000 caribou has remained stable for the past six years, and hunting is managed conservatively. Hunters who are drawn have an excellent chance, with the success rate sitting at about 75 per cent.
MOOSE
Estimates of Newfoundland's moose population vary from 110,000 and 120,00, a huge increase from the small number first introduced to the island in 1904. Perhaps not surprisingly, this is reportedly the densest moose population in all of North America. For 2022, the quota is 27,665 licences, which is down slightly because of hunting restrictions in the national parks. Still, with the success rate at about 60 per cent, there are likely to be many smiling moose hunters this fall. As for Labrador, there is no change to the 384 moose tags available to licensed hunters.