GO BIG!
Working on your personal-best fish list? From Arctic char to yellow perch, here's where to wet your line for a shot at a genuine trophy—and maybe even a record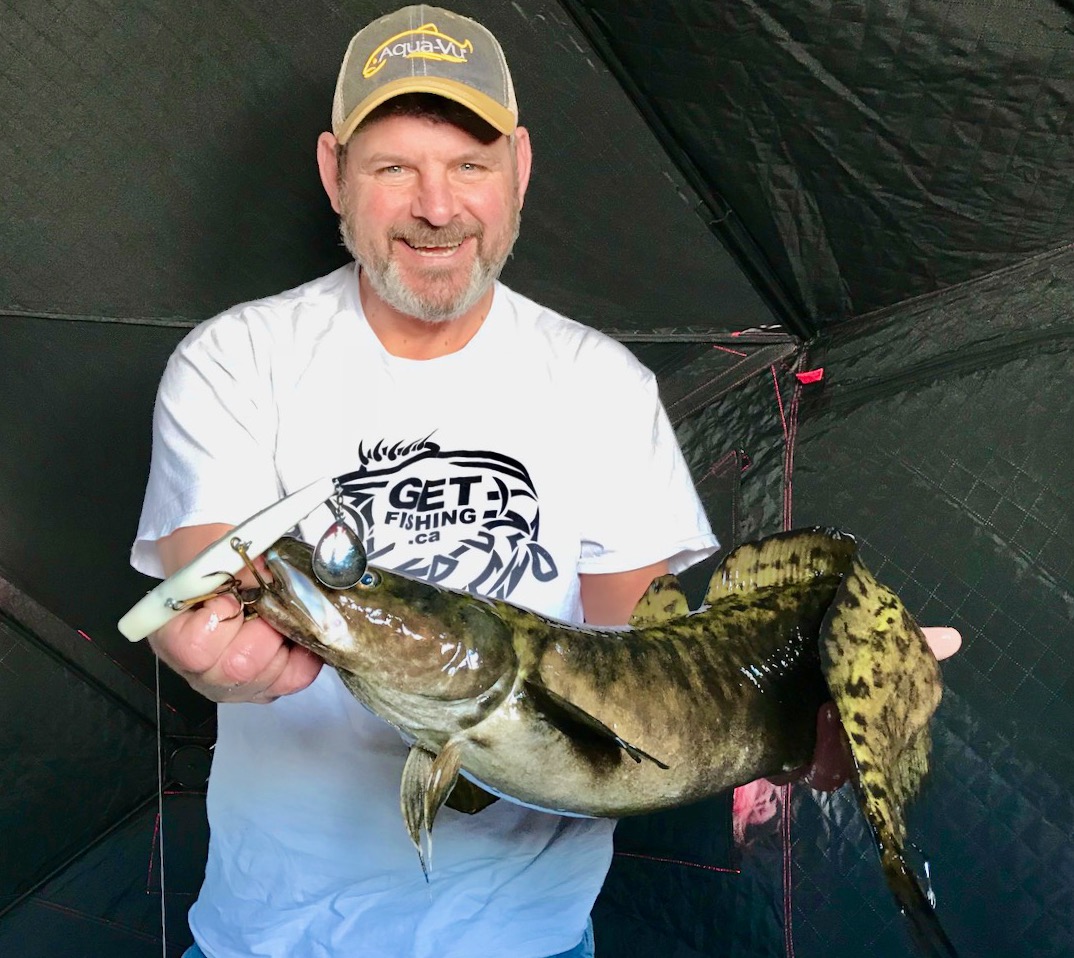 #11 BURBOT, LAST MOUNTAIN LAKE, SASKATCHEWAN
Why: Saskatchewan's largest natural waterbody, Last Mountain Lake is also one of the province's premier fisheries, complete with hefty, double-digit burbot. The best time to catch these fish is during the ice-fishing season, although they can also be targeted once the ice is out.
Bonus: Opportunities for trophy walleye, northern pike and carp are also on offer at this long, narrow prairie lake.
More info: www.getfishing.ca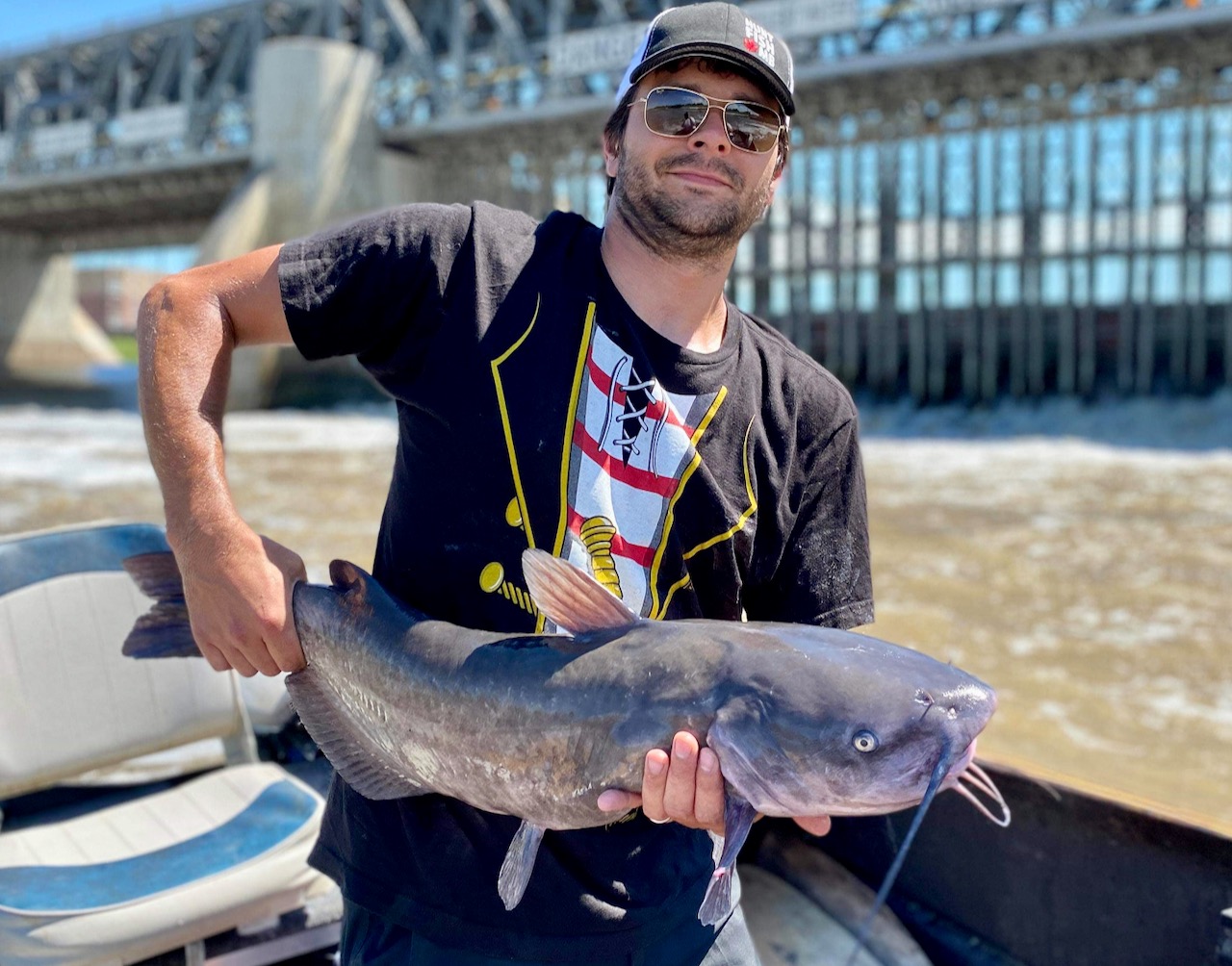 #12 CHANNEL CATFISH, RED RIVER, MANITOBA
Why: With the Red River running through it, Selkirk, Manitoba, touts itself at the "Catfish Capital of the World," and for good reason. The stretch of river between Selkirk and Lockport is world famous for its population of trophy-sized channels cats, with 20-pounders considered average.
Bonus: This stretch of the mighty Red also has opportunities for catching the area's renowned greenback walleye.
More info: www.citycats.ca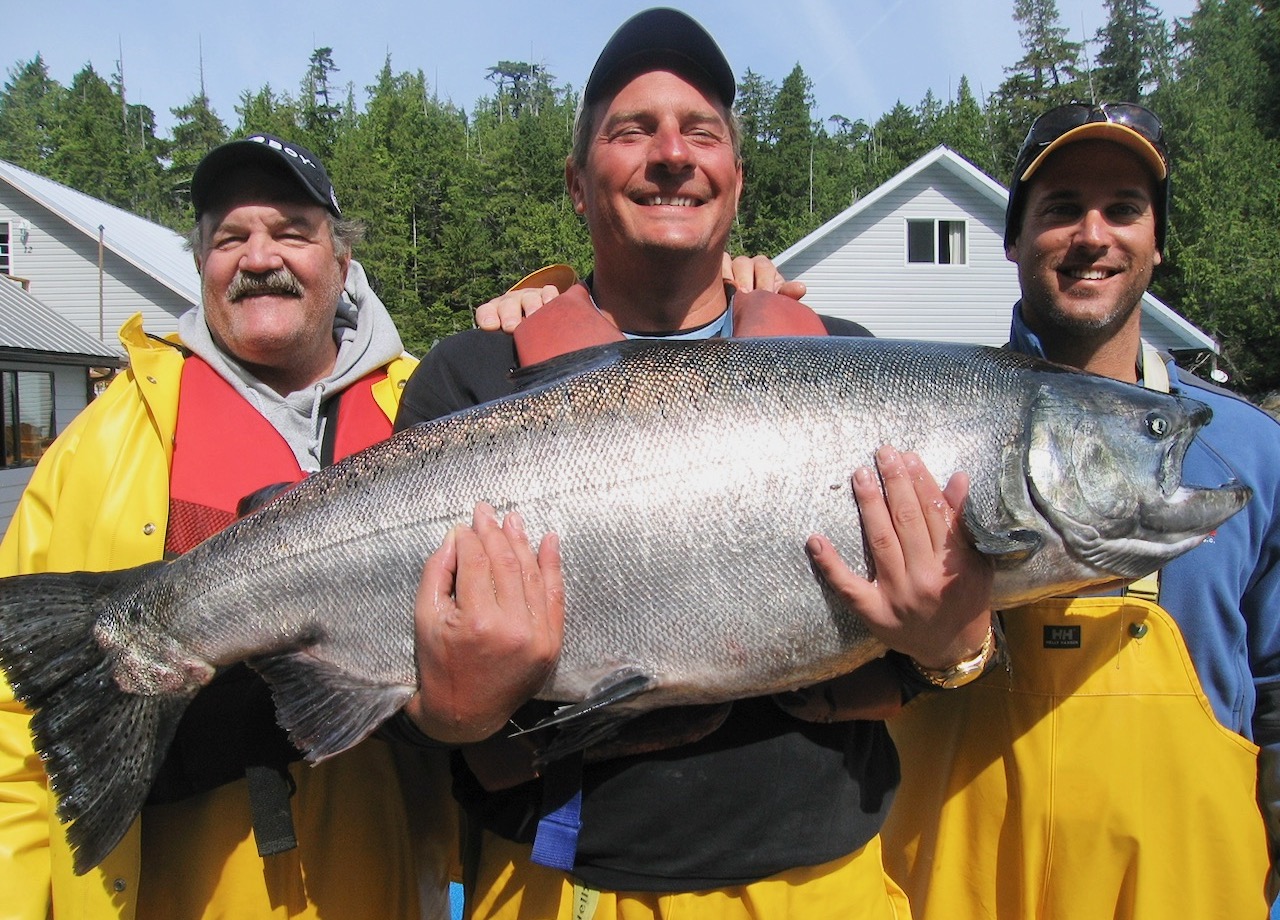 Photo: Rivers Inlet Sportsman Club#13 CHINOOK SALMON, RIVERS INLET, B.C.
Why: In 2021, seasoned angler Gayle Gordon boated a complete tank of a chinook here, then promptly live-released it without official verification. Based on the fish's measurements, it weighed more than 100 pounds, enough to pip the existing world record of 97 pounds four ounces from Alaska.
Bonus: Along with the chance to catch other species of wild Pacific salmon, the area's scenery and wildlife viewing is spectacular.
More info: www.riversinlet.com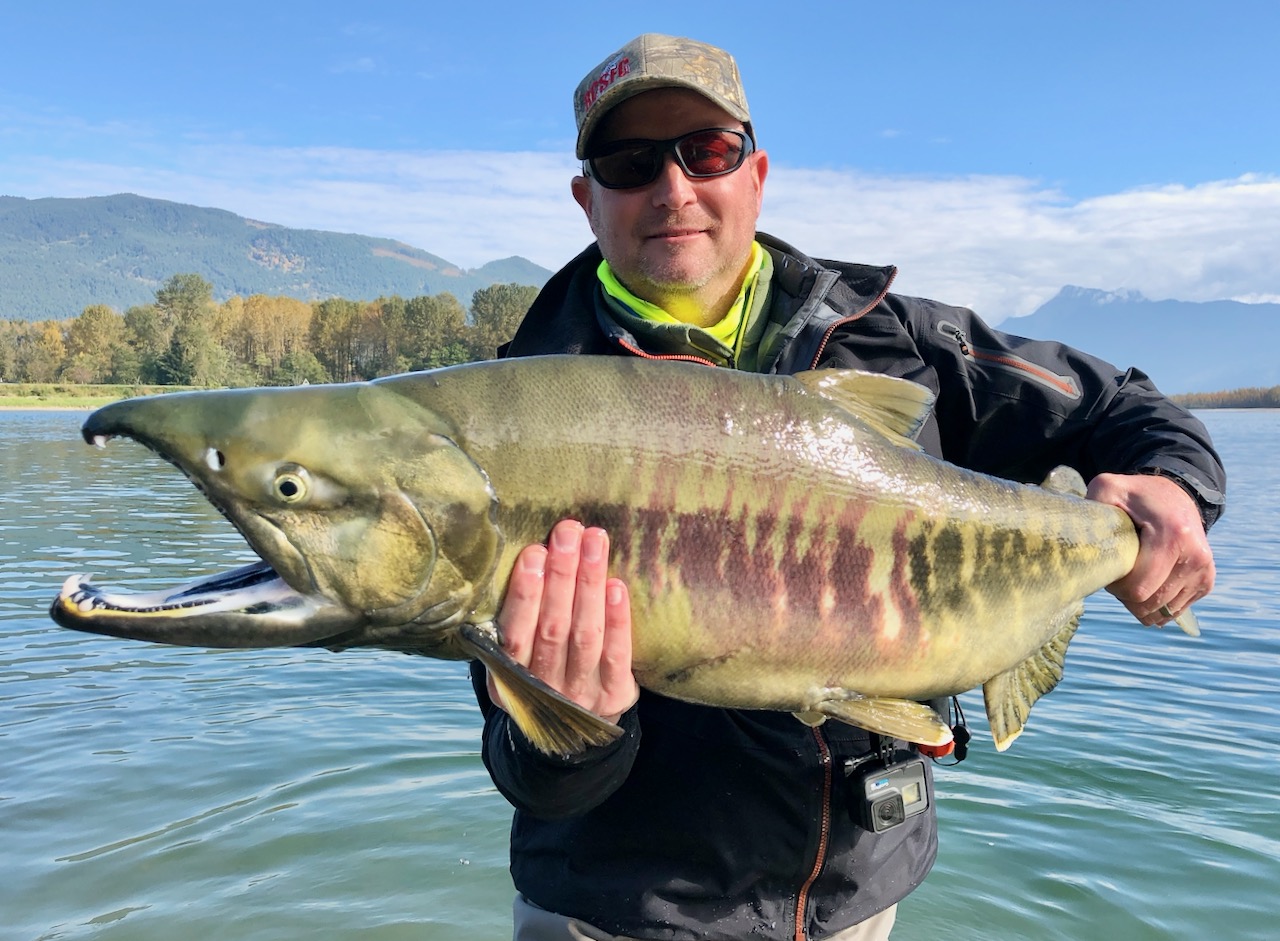 #14 CHUM SALMON, EDYE PASSAGE, B.C.
Why: Located between Prescott and Porcher Islands south of Prince Rupert, B.C., Edye Passage is where the current world record chum was caught in July 1995. Angler Todd Johansson was using herring as bait when he landed the giant 35-pounder, which stretched the tape to 38½ inches.
Bonus: There are also opportunities to catch other Pacific salmon species, as well as a variety of groundfish, while taking in the pristine natural beauty.
More info: www.hellobc.com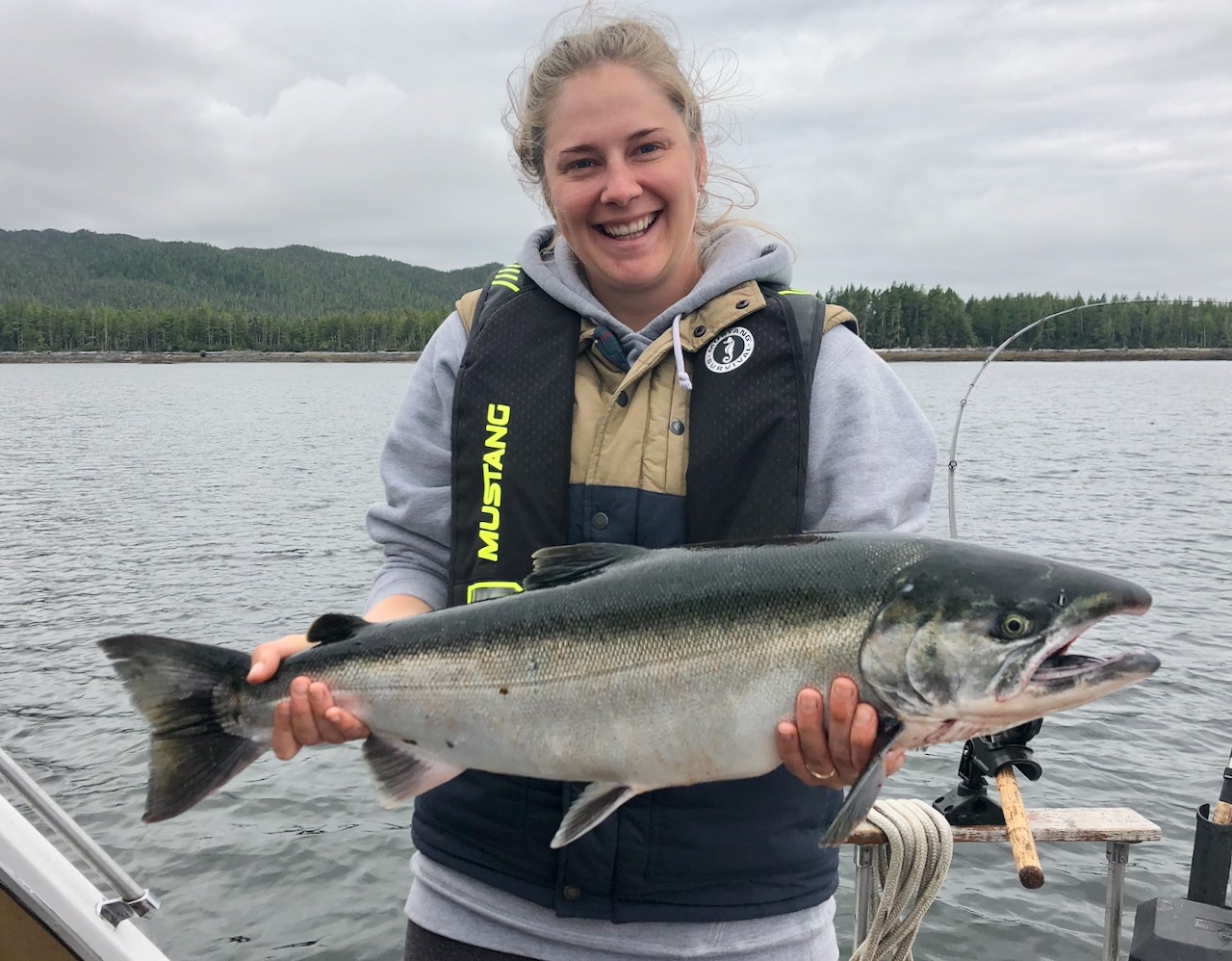 #15 COHO SALMON, COWICHAN BAY AREA, B.C.
Why: Although the 31-pound Canadian record coho was caught in Vancouver Island's Cowichan Bay area way back in the 1940s, it's still possible to tackle big fish here if you know where to look. The best bets include nearby Porlier Pass, Sansum Narrows and Pender Bluffs.
Bonus: The area's like-named Cowichan River, said to be one of B.C.'s finest trout streams, offers fly fishing for steelhead and introduced browns.
More info: www.tourismcowichan.com