THE PERFECT BOAT FOR YOU
No matter how you like to fish, having just the right boat makes all the difference when it comes to comfort, convenience and success on the water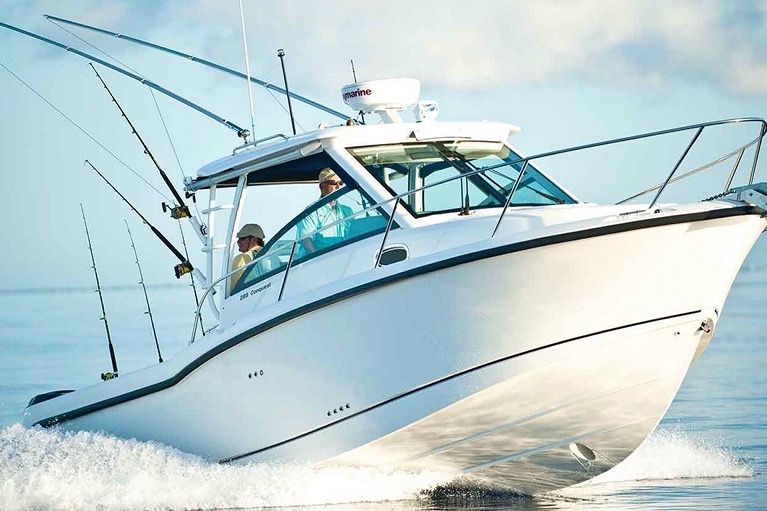 #1  IF YOU FISH BIG WATER
If you spend most of your fishing time trolling on big open water, you're going to need a boat built to handle the swells without losing its cool. That means you want a deep-V hull, plenty of freeboard, a flared bow to deflect the spray and plenty of power to get home fast if the weather turns sideways.
Forget the Florida-style centre consoles and focus on walkaround models instead. They offer far greater protection from the elements, which is particularly important when you're fishing early or late in the season. They also provide more storage space for gear, including a small cabin for overnighting on weekend trips.
Walkarounds typically feature wide-open sterns for plenty of trolling space, with aft-facing seating for anglers to comfortably monitor their lines. Overhead tops provide relief from the hot sun and cold rain, while stabilizer systems—either full gyroscopes or tab systems—nearly eliminate rolling and pitching for a much smoother ride, even in big swells. Features such as padded coaming enhance onboard comfort, while toe rails help you keep your balance when setting lines or landing fish.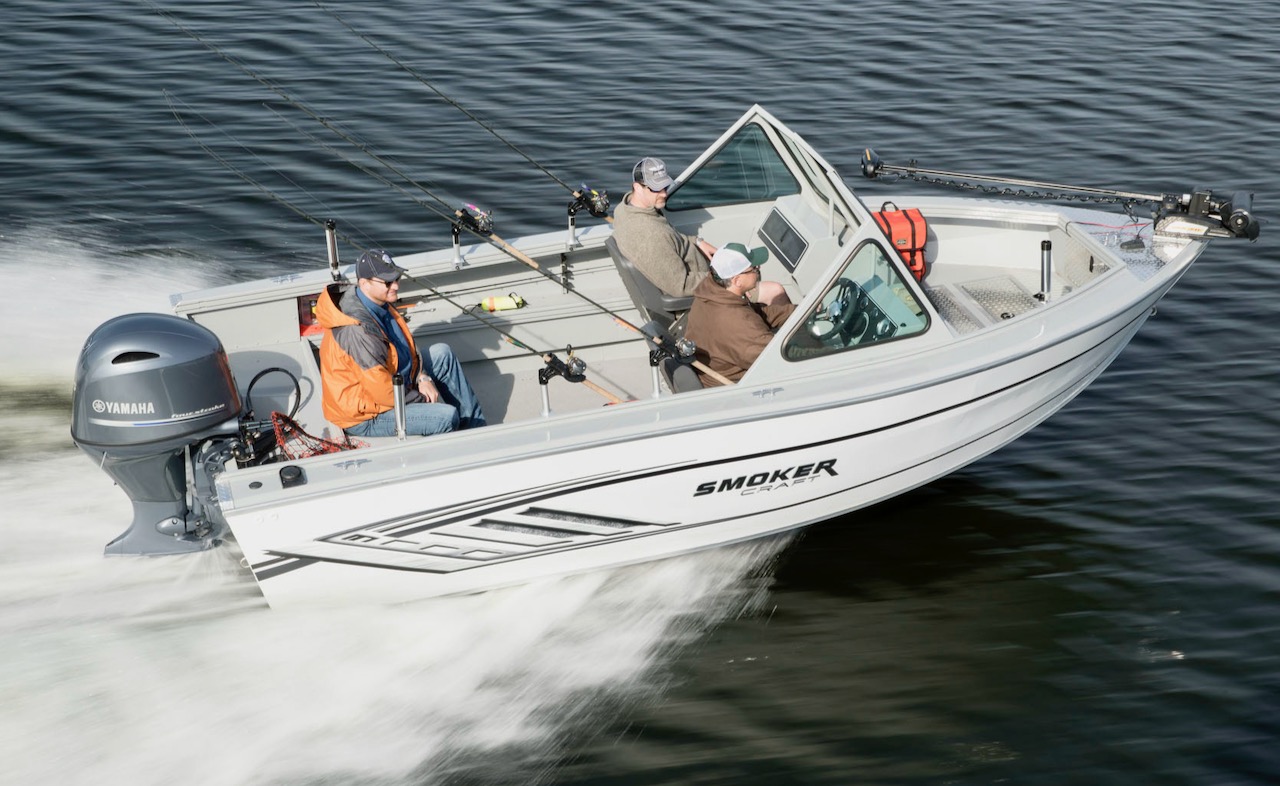 The downside to walkarounds is their higher cost. They're not cheap, and you'll need a full-sized pickup to tow one. Welded aluminum boats with deep-V hulls also offer big-water comfort and greater occupant protection, but in a less expensive package. As with their fibreglass relatives, these vessels feature dashboard layouts with room to mount a large multi-function display, or twin screens if you prefer. They also have reinforced gunnels with plenty of space for downriggers and rod holders.