THE PERFECT BOAT FOR YOU
No matter how you like to fish, having just the right boat makes all the difference when it comes to comfort, convenience and success on the water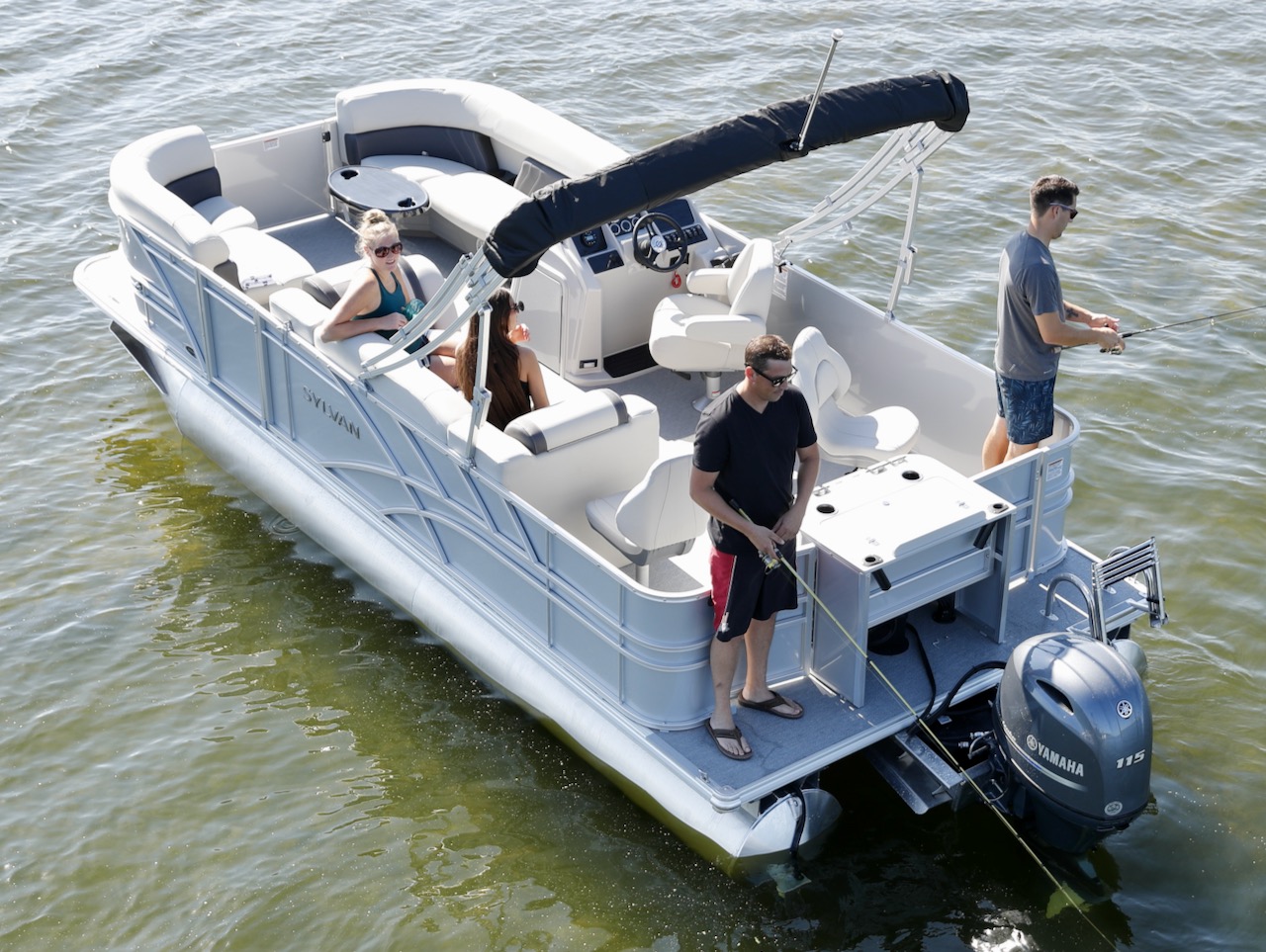 #4  IF YOU HAVE A BIG CREW
If you like to fish with the whole family or a bunch of buddies in tow, then there's one clear answer—you need a fishing pontoon boat. Pontoons have already become increasingly popular due to their comfort, stability, seating capacity and performance. Today's fishing models, however, have taken things a step further by adding amenities such as swiveling casting chairs, rod storage, live wells and other fishing-specific features. Some also have abbreviated front entry gates to accommodate a foot-controlled electric motor, while others offer reinforced spaces to mount downriggers.
Fishing pontoons come in either twin- or quad-seat styles. Twin-seat models include two fishing chairs, typically placed side-by-side on an extended front or rear deck, while quad models feature one seat in each corner. Both versions also include the ubiquitous lounge seating, snack table and overhead Bimini top now found on most pontoon boats.
With their track-like platform, fishing pontoon boats offer the ultimate in stability, along with wonderful casting decks. The biggest appeal, though, is that you can fish in comfort while non-anglers still have plenty of space to stretch out and relax. In that respect, they hold appeal for everyone on board, whether they like to wet a line or not.