FINDING FALL'S FISH
When lake temperatures change in the late season, the fish scatter and get tougher to catch—unless you know where to look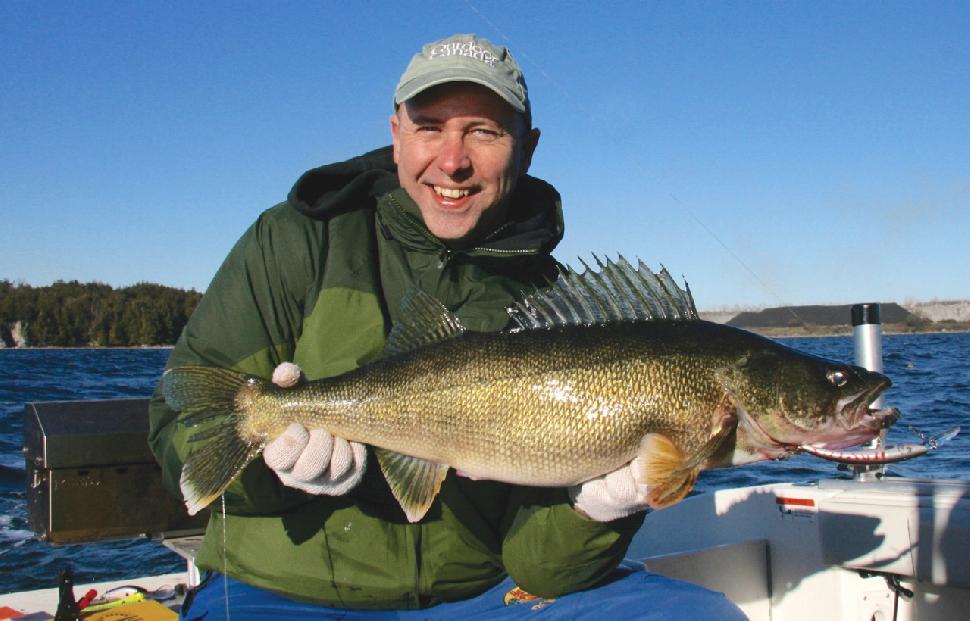 #4  Search the Deep Structures
By late October and early November, the temperature of the surface water has typically dipped beyond the chilly phase and is plummeting toward downright cold. When this happens, you can often count on the best fishing of the fall season. Why? This is the time that bass, black crappies, muskies, northern pike, walleye and yellow perch establish late-fall and winter home ranges. Find these locations, and the fish will be there from one year to the next, unless they end up in the frying pan, of course.
In the fall, the fish are particularly attracted to deep structures, such as reefs, shoals and underwater points. And once turnover runs its course and the lake readies to freeze, the fish will move out to the very edge of those same structures. By then, the water in the deep basins below will be around 4°C, making it the warmest, most attractive water to the fish. To reach it, now all the fish have to do is go over the edge of the structure and slide down the steepest slope to the bottom.
One of my favourite mid- to late-November hot spots for both walleye and smallmouths provides a good example of this. The structure is so steep, I can carefully position my boat on the edge so that the transducer on the trolling motor shows me drop-shotting and jigging in 32 feet of water, while the transducer at the stern shows the basin of the lake lying 47 feet below.
Find such edges and you're practically guaranteed success. Whether they're headed to deep or shallow water, fall fish tend to take the fastest and most direct routes—just as you would when the chocolate factory's doors are finally unlocked.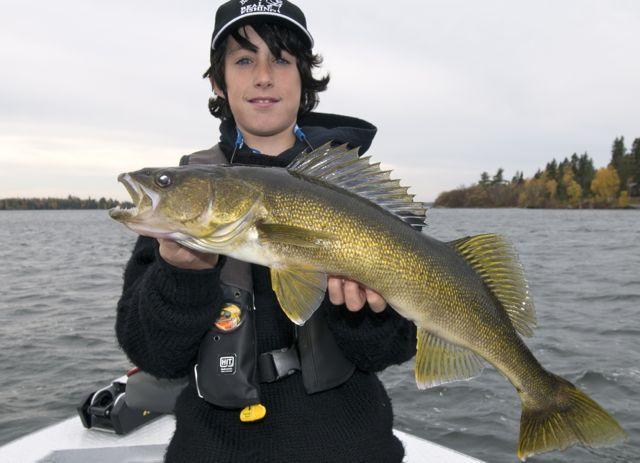 Trolling Trick
When you're trolling for fall walleye, it's important to first find the baitfish so you're not fishing aimlessly. The baitfish schools are typically balled up, and often suspended off the edges of deep-water structures. When I find these bait balls, I carefully mark them on my GPS unit. Then I troll my lures—typically crankbaits—around the pods at the same depth. I'll also employ snap weights and planer boards to spread out and precisely present my offerings.