Steady ready
A rock-solid dog is a joy in the field
An unsteady dog that ignores sit and heel commands, or bolts at the sound of gunfire, can ruin a hunt for everyone. Conversely, an obedient and steady dog is a pure joy in the field, increasing the odds you'll be invited on the next hunt. To train a rock-solid dog that will impress your hunting buddies, enforce these fundamentals.
#1 ESTABLISH CONTROL
A steady dog always obeys its handler, despite distractions and the instinct to chase prey. From the time your dog is a puppy, interweave obedience conditioning into every part of its life. Consistency is critical.
#2 START EASY
Start by teaching your puppy the basic commands. At mealtime, for example, make the puppy sit by the empty dog bowl until you pour in the food and allow it to eat. Starting at just a few seconds, gradually increase the time you make your dog wait as it grows older. I still do this twice a day with my six-year-old Lab, who sits for several minutes waiting for my okay to eat.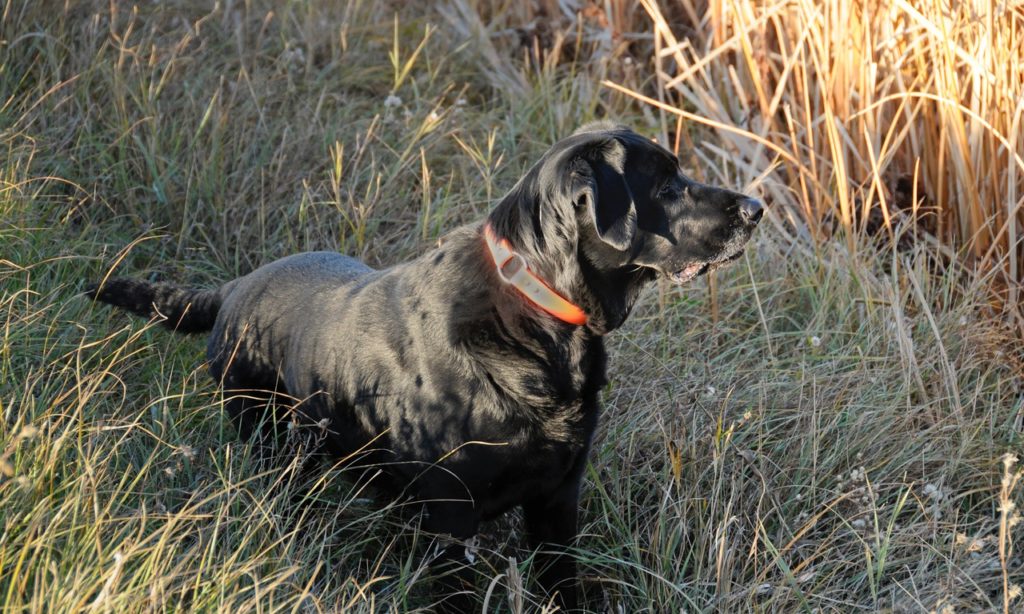 #3 STAY FOCUSED
As much fun as it is to watch an enthusiastic dog retrieve training bumpers, avoid overdoing it—too much stimulation can lead a dog to ignore commands and dart out after bumpers and, later, downed game in the field. To squelch this urge, limit bumper retrieves to defined training sessions.
#4 ENCOURAGE PATIENCE
Training with other dogs strengthens steadiness because it teaches your dog to wait its turn while the other dogs retrieve. Dogs that remain calm are rewarded with the next opportunity to go into action. Also, delay commanding your dog to retrieve after you shoot. If your dog breaks before the command, it needs a correction. Be sure to work out the kinks before heading afield.