ICE EATS
Fuel up for an afternoon of hardwater action with these awesome wild fish and game lunches
Recipes & photos by Cameron Tait
When you've been fishing hard all morning, punching holes, working the electronics and jigging up a storm, nothing beats a well-deserved lunch break—especially when something extra-special is on the menu. Take your midday meal up a notch with these four tasty dishes for four. Your fishing buddies will love you for it.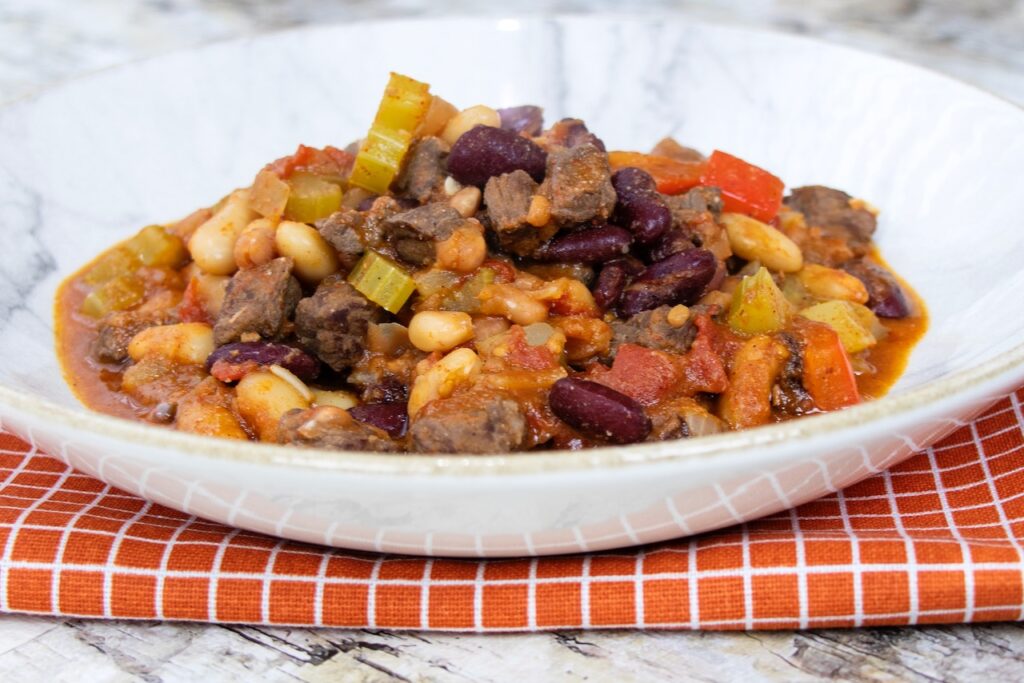 SPICY MOOSE CHILI
2 lb moose shoulder
¼ cup canola oil
1 onion diced
1 tbsp chopped garlic
28 oz can whole tomatoes
14 oz can maple-style beans
19 oz white kidney beans
3 tbsp chili powder
2 tbsp chipotle powder
2 tbsp balsamic vinegar
1 tbsp garlic powder
1 tsp Worcestershire sauce
1 tsp kosher salt
Dice the moose into half-inch cubes. Heat a large pot on high, add the oil and sear the moose until light brown. Add the onions and garlic, then sauté for another 5 minutes.
Add the remaining ingredients and bring to a simmer for 2 to 3 hours, stirring often.
Adjust the seasoning and reheat if necessary before heading out, placing the hot chili in a vacuum-insulated travel container.