BIG-TIME BRUIN BLUNDERS
New to chasing spring or fall black bears? Here are some all-too-common mistakes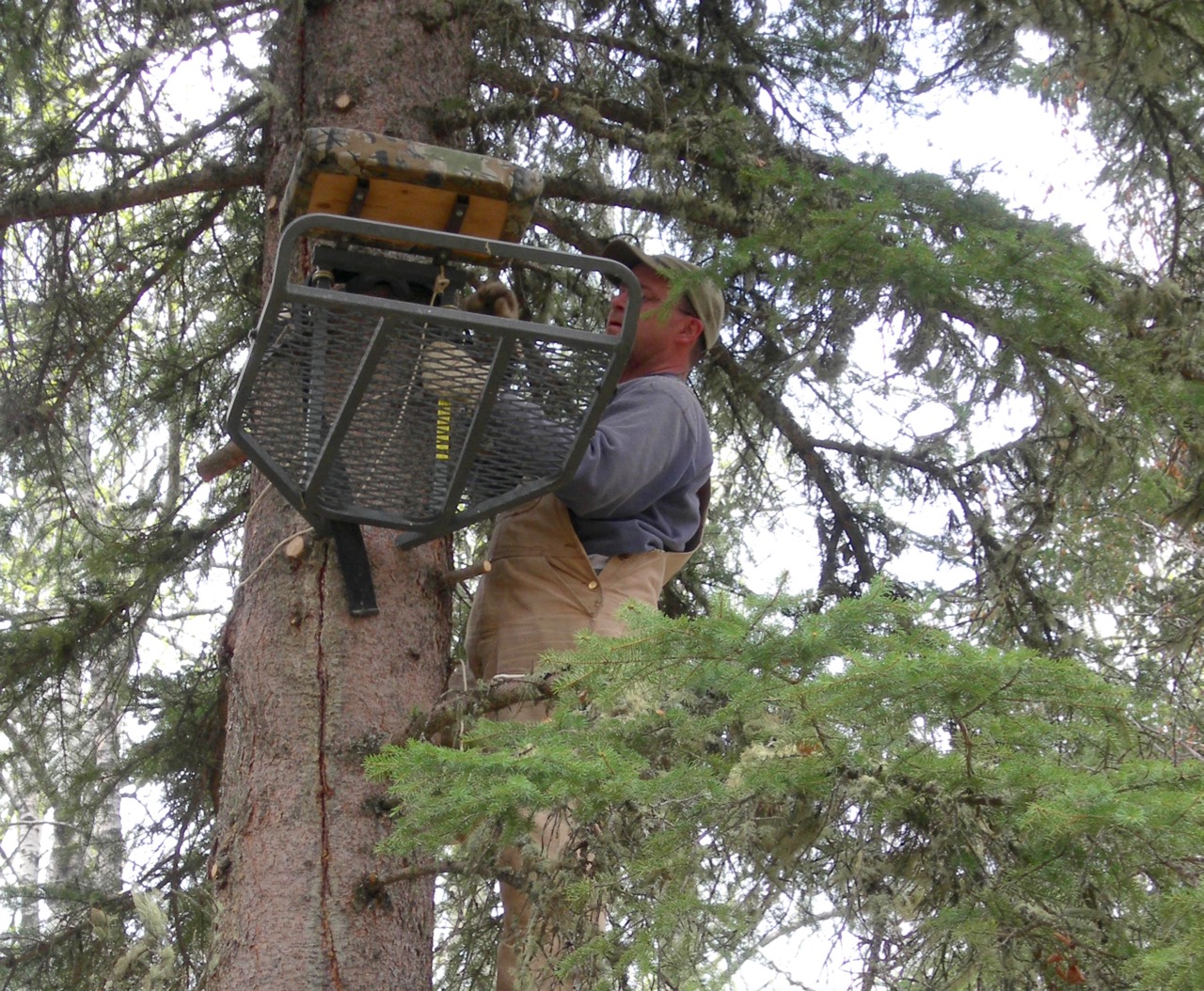 #5  IGNORE THE ANGLES
If you're hunting from a treestand over bait or along well-travelled corridors, steep angles can create problems. I like to place my stands four to five-and-a-half metres high in coniferous trees. For bowhunting, I place them no more than 25 metres from the bait, and no closer than 15. I also like to surround my barrels with logs and spruce boughs to manipulate the bears' movements, forcing them to stand broadside or to slightly quarter away.
As a rule, never take an archery shot when a bear is standing facing away, sitting or lying down. Keep in mind that bears are notorious for twisting and contorting their bodies, especially when they're accessing bait. Generally speaking, though, if a bear is coming to the bait, at some point it will give you the opportunity for a clear shot with your bow. Wait for the bear to extend a leg forward, exposing the heart and lungs.
In the end, each bear-hunting scenario requires us to evaluate circumstances, know our limitations, understand our equipment and develop our shooting skills to get in close and capitalize on a shot opportunity. Avoid those five mistakes and you'll be well on your way to a successful bear hunt.
Alberta contributor Kevin Wilson is an avid all-around hunter and guide.