ANGLER & HUNTER TELEVISION
Host Mike Miller
Mike Miller's favourite fishing spots range from B.C., to his home waters in Ontario to Quebec's far north
To compile Outdoor Canada's 2020 fishing hot spots feature story, we turned to our friends at Sportsman Channel Canada. The hosts of 19 Canadian fishing shows agreed to reveal their top choices, along with tips on when to go and how best to tackle the fish. For all the hot spots, see our 2020 Fishing Special issue, or check out the growing list at www.outdoorcanada.ca/2020HotSpots.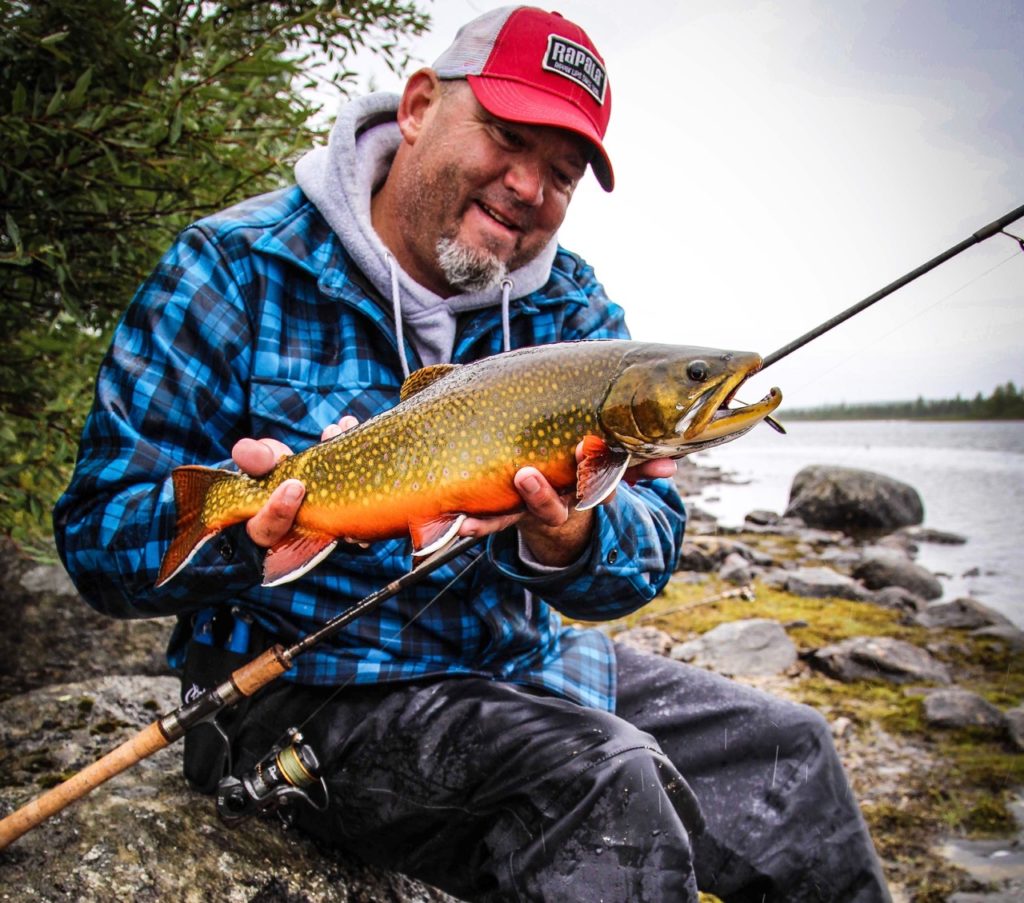 ABOUT ANGLER & HUNTER TELEVISION
Produced by the Ontario Federation of Anglers and Hunters since its debut in 1993, aptly named Angler & Hunter Television explores all aspects of fishing and hunting in Ontario, from fun family days on the water to exciting bowhunts to the latest conservation efforts. Learn more: www.ahtv.com
BAY OF QUINTE, ONTARIO: Walleye
THE ATTRACTION: You literally can't keep the fish off your hook, with four- to eight-pounders being the average size
BEST TIME: Warm August afternoons
TOP TACTIC: Casting Rapala Tail Dancers to shallow weed flats is all it takes
BUCKHORN LAKE, ONTARIO: Largemouth bass
THE ATTRACTION: Upper Buckhorn is a largemouth goldmine that kicks out a few lunkers topping seven pounds every summer
BEST TIME: All summer long
TOP TACTICS: Cast a Terminator Walking Frog over isolated lily pad beds, or fish a Texas-rigged 13 Fishing Invader Rabbit Ear Creature around shallow wood
LAKE OF THE WOODS, ONTARIO: Multi-species
THE ATTRACTION: An over-abundance of trophy-sized bass, crappies, lakers, muskies, pike and walleye.
BEST TIME: May through September.
TOP TACTIC: Head to Sioux Narrows and toss half-ounce Terminator spinnerbaits to catch just about everything.
LEAF RIVER, QUEBEC: Atlantic salmon & brook trout
THE ATTRACTION: Catch massive salmon and brookies one after another in Quebec's remote Nunavik region, with a chance to see muskoxen and hundreds of caribou. BEST TIME: August.
TOP TACTIC: A Blue fox Vibrax is about all you need.
OSOYOOS LAKE, B.C.: Smallmouth bass
THE ATTRACTION: Fishing in the Okanagan Valley's warm dry air, surrounded by scenic mountains.
BEST TIME: June.
TOP TACTIC: Cast Storm Chug Bugs and Rapala Skitter Pops along the shallow sand and rock shoreline on the northwest side—and hold on tight.