Cracking the Code
5 secret new tactics for hard-to-catch summer lakers, largemouth, muskies, northerns, panfish and walleye
Summertime can be the most challenging time of the year for anglers. That's where these five cutting-edge techniques come into play.
Summer Secret #1: Blade Baits for Lake Trout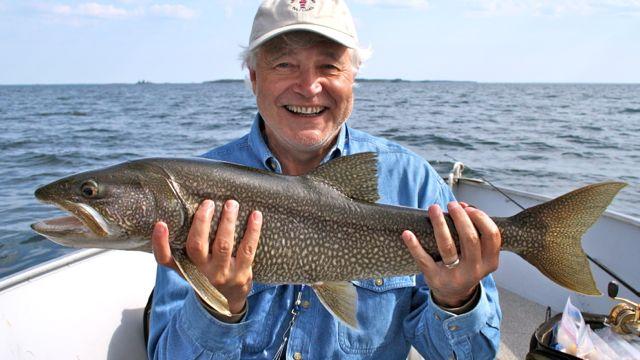 My favourite summer laker presentation is one of the most efficient, yet overlooked tactics: I simply cast out a blade bait, such as a Heddon Sonar, Sebile Vibrato, Reef Runner Cicada or Silver Buddy, let it fall to the bottom, then reel it back up to the surface. Nothing could be easier—or more deadly.
The tactic works best during mayfly hatches, which typically occur in early June through to late July, depending on where you fish. Especially good is a hatch of the large Hexagenia limbata variety.
As you might suspect, location is critical because the best spots are not where you'd normally look for lake trout. Instead of rocky structures in the middle of the lake, the top locations are typically basin flats comprised of silt and soft clay, in moderate depths of 30 to 50 feet of water.
The soft bottom is where mayfly larvae—often as many as 100 or more per square metre—live for one to two years before swimming to the surface in the final days of their lives and emerging as winged mayflies. That is, as long as the lake trout don't eat them on the way up.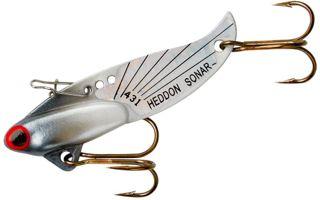 Metal blade baits (above) perfectly match the size, shape, colour and vibration of the larvae struggling to reach the surface. I favour 1/4- and 3/8-ounce blades most of the time, opting for ½-ounce models when the mayflies and/or lakers are particularly pudgy.
A seven-foot, medium-heavy-action spinning rod is ideal for blade-baiting lake trout. I don't think the colour of your lure matters much, although having said that, my first choice is always a neutral brown, tan and/or green hue that resembles a mayfly larvae. I'll even put nail polish on an overly bright blade bait so that it's a bit more subdued.
I wish I could tell you there's a secret action you need to impart on the bait during the retrieve, but there isn't. Simply cast it out as far as you can, let it sink down to the bottom, then reel it back to the boat. And, oh yeah—hold on!