Crack Kayaker
Whether You Paddle, Pedal or Powerboat, Tim Percy's Advice Will Put Fish in the Boat  
Though a relative newcomer to competitive kayak fishing, Belle River, Ontario's Tim Percy is already making big waves on the tournament scene. Last June, he beat out more than 120 other anglers to win the Border City Classic, a kayak-fishing bass tournament on Lake St. Clair. That win earned him the sole Canadian spot at the Hobie Fishing World Championship, which took place last November on China's Shang Lake (below). There, 48-year-old Percy competed alongside 44 of the best kayak anglers in the world. We spoke to him about the appeal of kayak fishing, and how to overcome the challenges of fishing unfamiliar species and waters.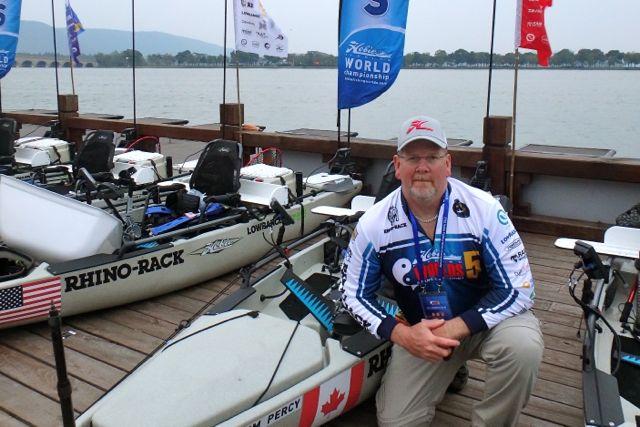 Rationale
A police officer for 27 years, Percy says he took up kayak fishing for its therapeutic benefits. "It was a way for me to get away from my job, to be out on the water where it's nice and peaceful," he says. He points to other positive aspects, too. "It's a more raw way of fishing. You're closer to the fish and it gives you a bit of exercise." Then there are the cost savings. "You don't have the added expenses of maintenance, insurance, gas or slip fees."
Gear
Percy fishes from a Hobie Mirage Pro Angler 14 kayak, which is propelled by pedals rather than a paddle, making it hands-free. "They're wide and very stable, so you can get a bit of gear on there," he says. "Generally, I've got a tackle crate at the back, which holds my boxes, line, hooks and whatever else I'm bringing out. It also has a number of rod holders, so I can store several rods behind me." Percy also typically brings a couple of cameras to record footage for his YouTube channel.
Research
Since the World Championship was his first time fishing in China, and for fish he was unfamiliar with, Percy had to quickly get up to speed. He researched online and dug up as much information on the target species—Chinese perch, topmouth culter and yellowcheek carp—as he could. He also found a few videos on YouTube that gave him a general idea of what kind of habitat to look for, and the tournament organizers provided a basic idea of what tackle to use.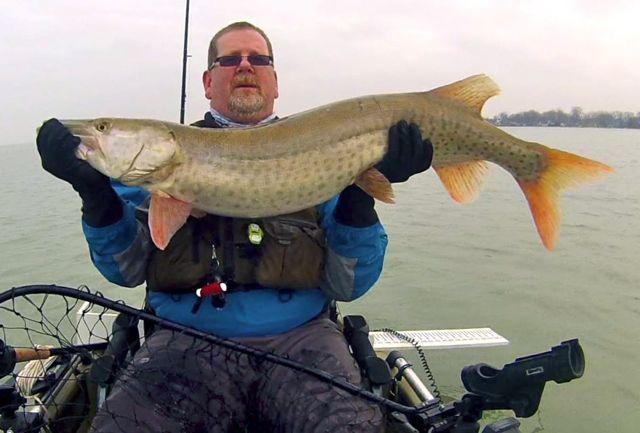 Strategy
During the one day competitors were allowed to pre-fish, Percy relied on his Canadian angling experience to pinpoint potential hot spots. "I started to target shores and work some drop-offs, but it was pretty flat," he says. "There were a couple of holes here and there, but nothing to speak of." Still, he managed to catch a small yellowcheek carp. "By the time I got back in, I knew the bite was going to be tough." And he was right—over the three-day tournament, Percy caught nothing else, and only six fish were caught overall.
Determination
Despite the difficult conditions at the competition, Percy wants to return this year. He's planning to fish two different tournament series in Michigan this summer, along with Hobie qualifiers in Kentucky and the Border City Classic. Regardless of how he does in competition, however, he will undoubtedly remain philosophical. "For me, it's an escape," says Percy. "You get out on the water and think about nothing other than being on the water."