Fish finders
Looking for great bass fishing? These seven pros reveal their favourite hot spots—and how to fish them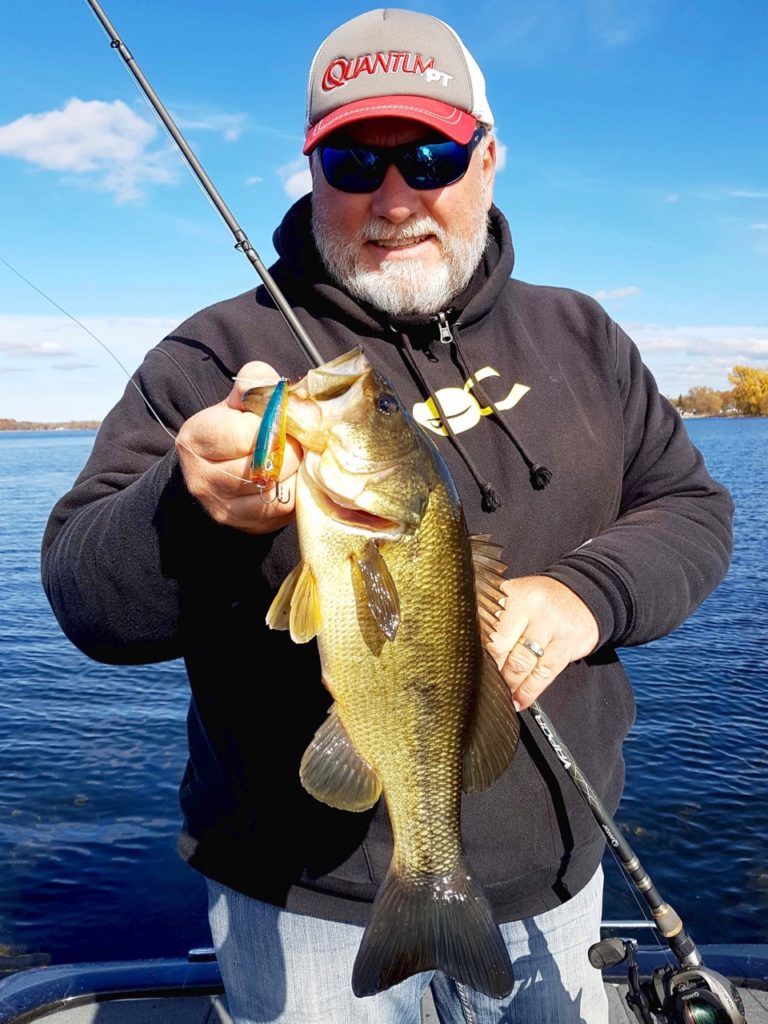 THE ANGLER: PETE GARNIER
THE SPOT
Pete Garnier's treasured largemouth spot, on a lake he'd prefer not to name, excels because it has everything the bass require. "Local weather patterns dictate how bass react," says the 2012 winner of the Competitive Sport Fishing League National Classic. "Heavy rain, extreme wind, hot weather and pressure changes can blow out an otherwise good spot. But this bay has so many different depth and cover options—lily pads, cabbage weeds, pencil reeds and rocks—that you can figure out how the bass have adjusted and put together a pattern."
The other benefit of having such a supercharged spot is that, over time, you get to understand how the bass use the various features throughout the open-water season, and a range of weather conditions. Then you can apply what you've learned to other sections of the lake, and even different bodies of water.
THE PRESENTATION
Surface baits are renowned for triggering bigger-than-normal-sized bass, but they require a narrower array of conditions to be effective. Garnier exploits this knowledge by employing a variety of different lures to stay on top of the fish for as long as possible. He typically starts with a buzzbait to pick off the most aggressive fish, noting he'll quickly switch to a Spro Dawg when the action eases off. Next, he'll tick a perch-coloured Spro Hydro-Pop off his checklist, letting it float listlessly on the surface.

Garnier's favourite outfit for catching big largemouths in shallow cover is a seven-foot, medium-heavy-action Quantum Smoke baitcasting rod and   Quantum Smoke HD PT reel spooled with 60-pound-test braid. His bait of choice is a hollow-belly Spro Bronzeye Frog 65 (above). "I've had some memorable frog days in this bay, and the beauty is that with so many cover types, you can quickly pattern and light up the bass," he says. "One day you'll crush them in the pads, the next day you'll kill them in the reeds, and the session after that, you'll find them roaming the scattered grass 250 yards from shore." Semi-protected bays such as this typically feature clear water that promotes luxuriant weed growth, a bass-catching recipe that applies just about anywhere in North America.