WALLEYE WATCH
Alberta Fish and Game Association hopes data will help with walleye recruitment
As Alberta looks to open up new lakes to walleye fishing this year, the Alberta Fish and Game Association (AFGA) is planning to organize a group of its members as citizen scientists to collect biological data from the new slot-limit fisheries. The data will supplement angler surveys to be conducted on the select lakes by Fish and Wildlife department biologists and the Alberta Conservation Association (ACA).
Since the angler surveys only record biological data from retained walleye, the AFGA initiative aims to also collect information about the fish that fall outside the slot limit. That will provide a more complete picture of the fish populations at the various lakes, says AFGA Executive Director Delinda Ryerson.
The plan is for the AFGA to obtain a fisheries research licence for its member volunteers to conduct a test fishery on each lake that the ACA will be concurrently undertaking an angler survey on. AFGA volunteer anglers will be measuring all of the walleye they catch, not just harvest-sized fish, Ryerson explains.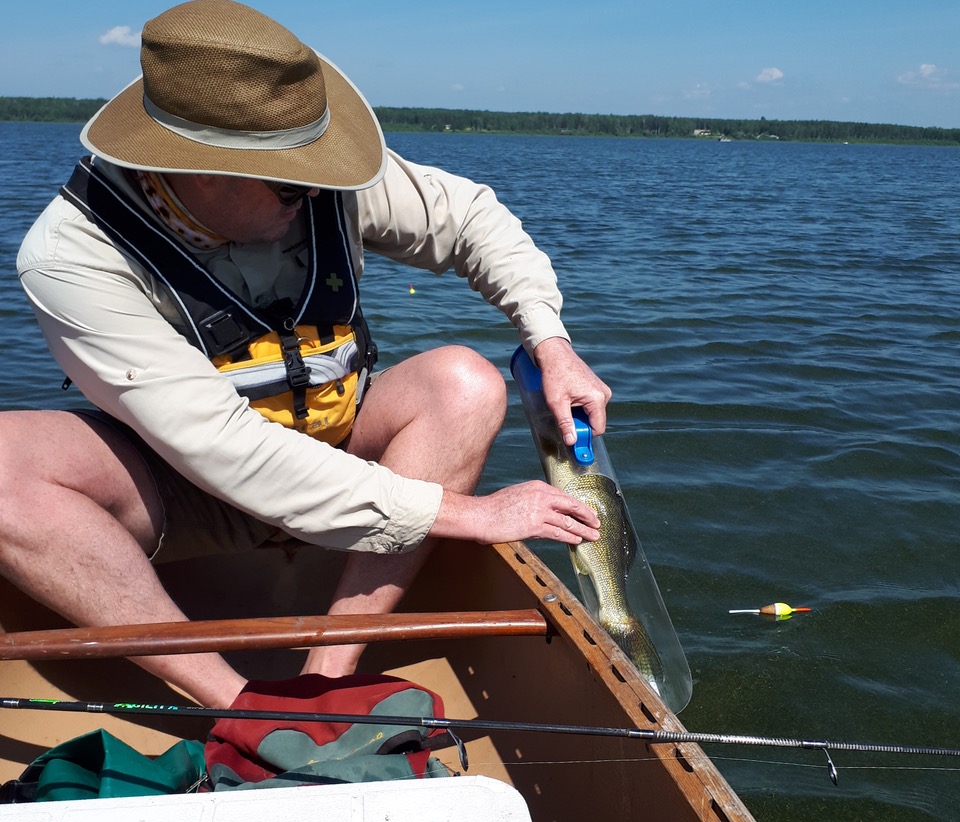 It is expected the resulting citizen science data will reveal the proportions of walleye that can be caught by angling that are smaller and larger than the slot-size limit. That information would then assist biologists in determining the level of walleye recruitment into each fishery, the validity of angler-reported catches in the angler surveys, and whether there are changes in the number of walleye catches that are over the slot limit.
The AFGA program will also assist in educating anglers about fisheries management, while the collected data will help fisheries management staff to better manage Alberta's fisheries. That's a bonus for everyone involved, says Ryerson, noting that better managed, healthy and sustainable fisheries are a win-win not only for anglers, but also for all Albertans.
Learn more about the AFGA's programs and positions at www.afga.org.