Land transfers
Alberta's Wildlife Trust Fund sees growth in land donations
The Alberta Fish and Game Association's Wildlife Trust Fund program enjoyed another good year of land conservation in 2020—despite COVID-19 restrictions putting a damper on fieldwork needed to finalize several land acquisitions and donations. That's the positive word from AFGA's habitat development coordinator, Brad Fenson (also a long-time Outdoor Canada contributor).
Consistent with trends over the last decade, 2020 also saw growth in private donations. "In the last 10 years, we've started to get more and more private donations from people who've managed their property for conservation their entire lives, and wanted it to remain that way," Fenson says. "We are currently working on 22 different quarter sections [approximately 356 hectares]. Eighty per cent of them are being donated."
Fenson attributes some of that rise to Environment Canada's Ecological Gifts Program, through which individuals can donate land in exchange for tax credits. "There are some big incentives for people to donate their land. They can get 100 per cent write-off on the current appraised value, which is a huge tax benefit," he says. "Plus, there's no capital gains if it's donated for conservation. A lot of people are in a position that, if they sold their land, they'd have to pay half the value or more in taxes."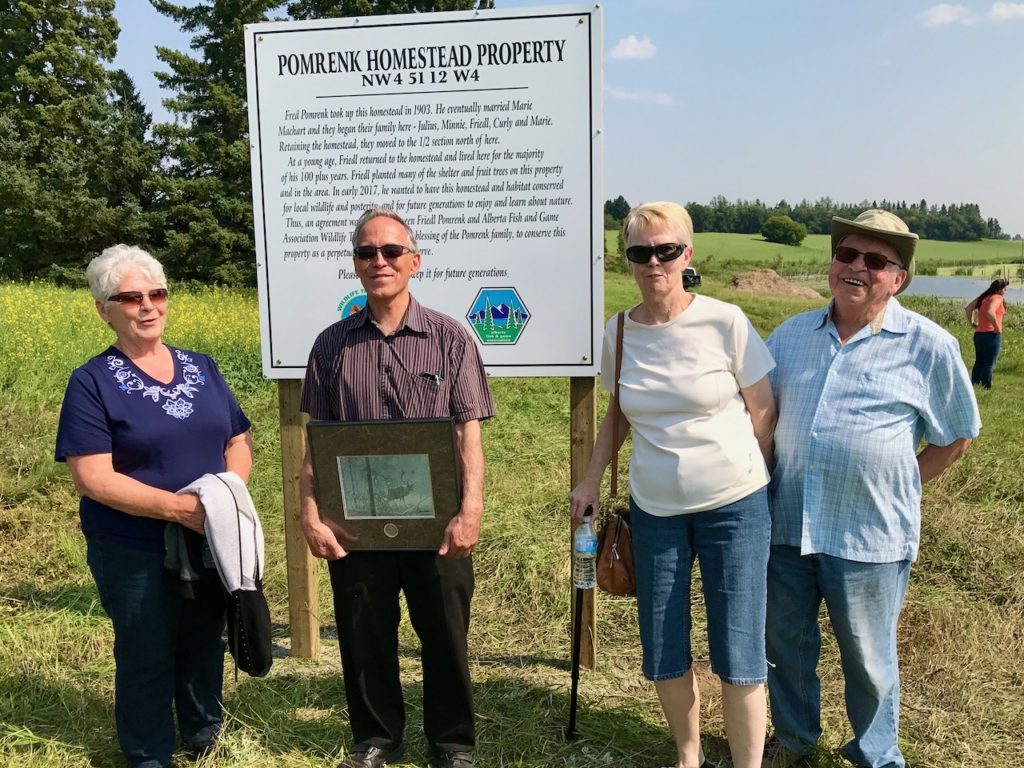 The AFGA has been managing the Wildlife Trust Fund—the oldest conservation land trust in Alberta—since 1983. To date, the program has preserved more than 20,000 hectares of important fish and wildlife habitat. And while the AFGA executive thought it might surpass that amount in 2020, the pandemic prevented it from happening. Still, Fenson expects the milestone to be met early in 2021, so work on the program continues. "COVID has slowed it down, but nobody's complaining," Fenson says. "We keep plugging along. We'll get it done."
Learn more about the AFGA's programs and positions at www.afga.org.