On the edge
Knife knowledge is the key to choosing the right big-game blades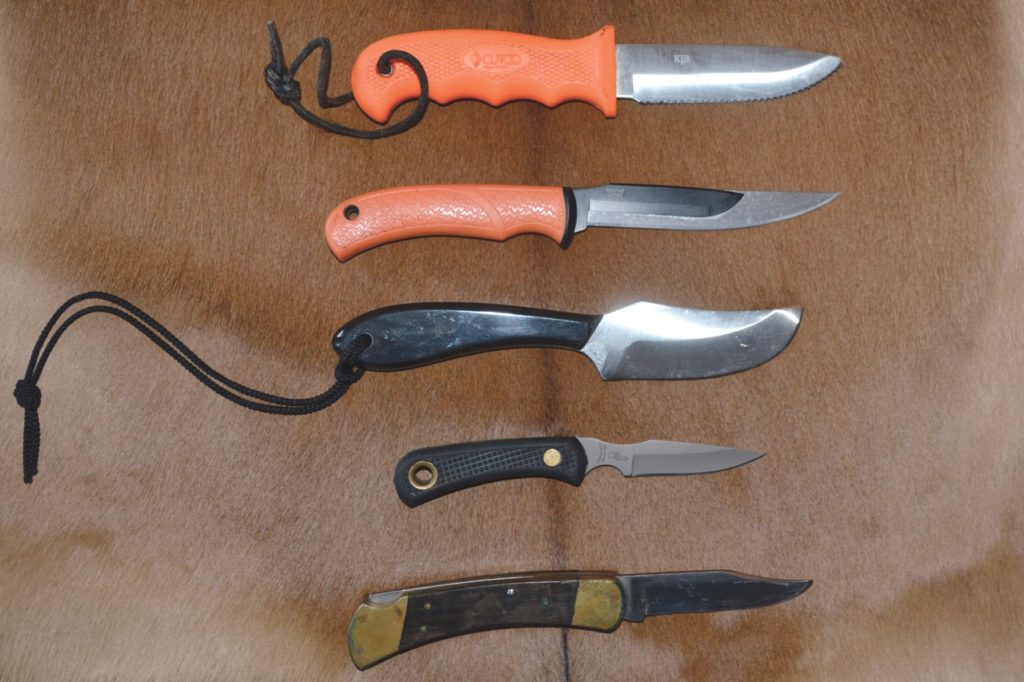 CHOICE CUTS
There are many excellent hunting knives out there, so take the time to choose the ones that feel comfortable in your hand and come with the features you want. On hunts for deer, moose and elk this year, I carried two knives in my pack:
a Cutco model 5718 (above, top) which is a durable drop-point with a serrated edge that easily unzips even the biggest deer's rib cage
an Outdoor Edge RazorMax (second from top) for field dressing, which is unsurpassed for coring around the animal's anus.
At camp, meanwhile, I kept:
a Canadian-made Grohmann 103 (third from top) for skinning
a Cub Bear from Knives of Alaska (fourth from top) for caping duties.
And out of habit, my Buck 110 (bottom) was always on my hip.