Blue Fish Radio
B.C. angler Rick McGowan wins lengthy fight against U.S. billionaire
Outdoor Canada is pleased to present Blue Fish Radio—podcasts about the future of fish and fishing in Canada. The program, produced and hosted by Lawrence Gunther, is dedicated to sharing first-hand angling knowledge, scientific discoveries and supporting local champions who protect and enhance their waters.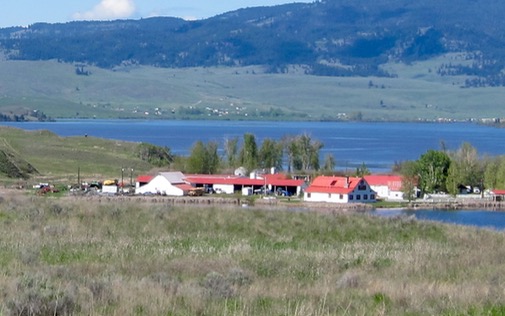 After a 30-year dispute, B.C. angler Rick McGowan has won access to two public trout lakes, after a private trout club placed a locked gate across the road leading to the water. It's a true David and Goliath story, with McGowan and the Nicola Valley Fish and Game Club pitted against a wealthy private ranch—the Douglas Lake Cattle Company (above), owned by U.S. billionaire Stan Kroenke. Kroenke is married to a Walmart heir and owns several professional sports teams, including the NFL's Los Angeles Rams, the NBA's Denver Nuggets, the NHL's Colorado Avalanche and the English soccer team Arsenal.
In this episode, host Lawrence Gunther talks to McGowan about the long battle, how it confirms the public's right to access public water and what legal battles lay ahead.
To listen now, press PLAY below. To download this podcast to your device, go to the Blue Fish Radio home page.