Blue Fish Radio
Yukon Fishing Challenges and Opportunities
Outdoor Canada is pleased to present Blue Fish Radio—podcasts about the future of fish and fishing in Canada. The program, produced and hosted by Lawrence Gunther, is dedicated to sharing first-hand angling knowledge, scientific discoveries and supporting local champions who protect and enhance their waters.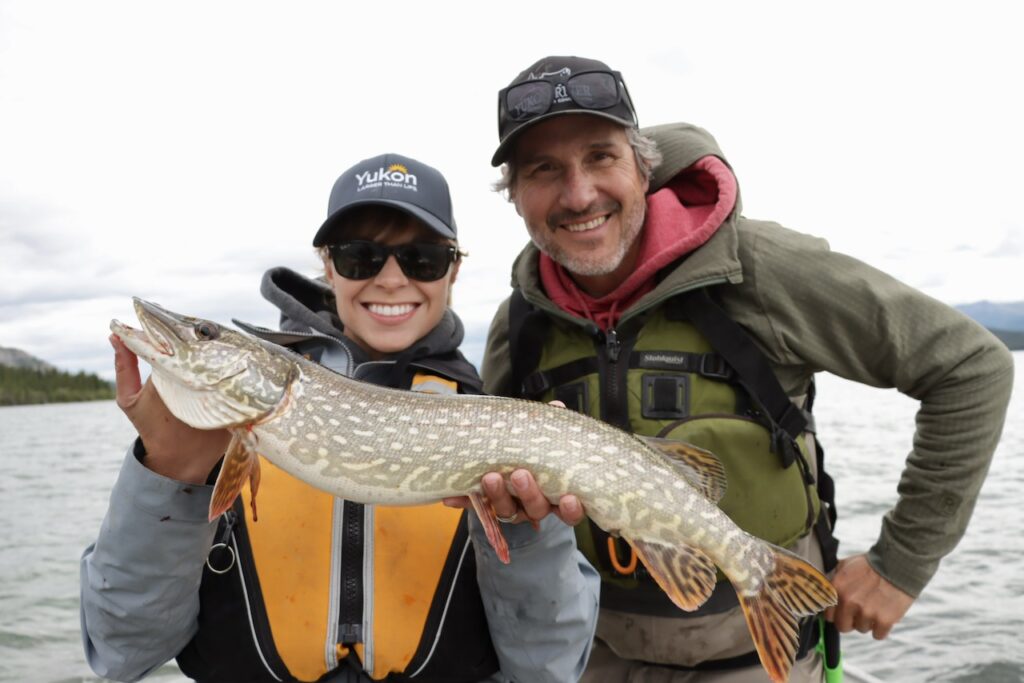 Canada's Yukon offers anglers a unique mix of fish species and magnificent settings. However, the territory is not without its challenges. Dennis Zimmermann (above, right) of Big Fish Little Fish Consultants, located in Whitehorse, talks to Blue Fish Radio producer/host Lawrence Gunther about community interests and values, along with catch-and-release fishing in the Yukon. Zimmerman also reveals his favourite Yukon fish to pursue, and some of his top fishing locations.
To listen to the episode now, press PLAY below. To download this podcast to your device, go to the Blue Fish Radio home page.