A Conversation with Gord Pyzer, Part 2
OC's fishing editor explains how technology is helping anglers, and why conservation is more important  than ever
Outdoor Canada is pleased to present Blue Fish Radio—podcasts about the future of fish and fishing in Canada. The program, produced and hosted by Lawrence Gunther, is dedicated to sharing first-hand angling knowledge, scientific discoveries and supporting local champions who protect and enhance their waters.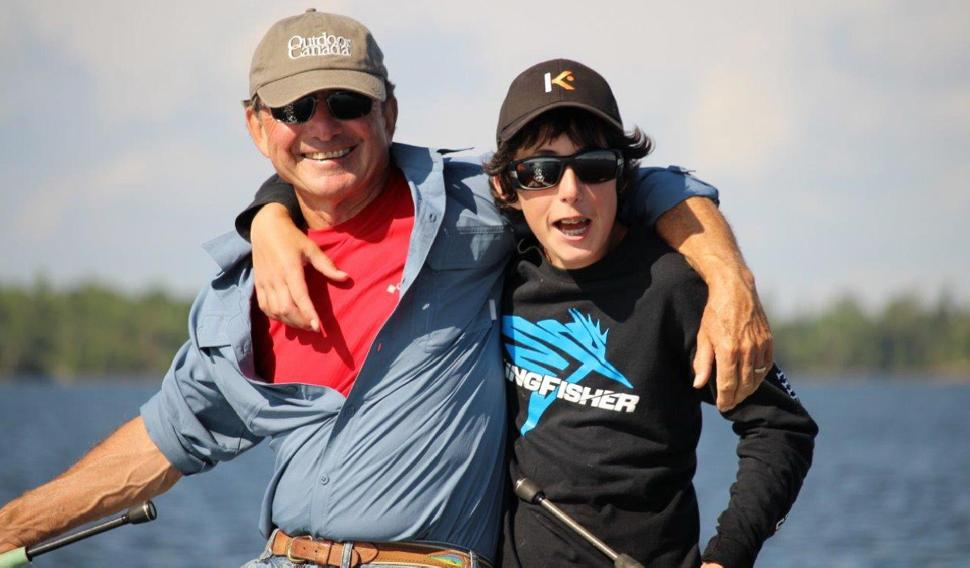 In Part 2 of Lawrence Gunther's conversation with Gord Pyzer, OC's fishing editor reflects on the past, present and future of fishing. Gord (above, with his grandson Liam) explains how technology and knowledge have tipped the balance in favour of anglers, and why we all need to apply morals and ethics to our fishing. Sportfishing has become a highly sustainable activity, Gord says, and provided we "limit our catch and don't catch our limit," Canada's natural bounty will exist for our children and grandchildren.
To hear the interview now, press PLAY. To download this podcast to your device, go to the Blue Fish Radio home page.