The Seafood Watch Story
Hear why it's the world's most effective sustainable fishing program
Outdoor Canada is pleased to present Blue Fish Radio—podcasts about the future of fish and fishing in Canada. The program, produced and hosted by Lawrence Gunther, is dedicated to sharing first-hand angling knowledge, scientific discoveries and supporting local champions who protect and enhance their waters.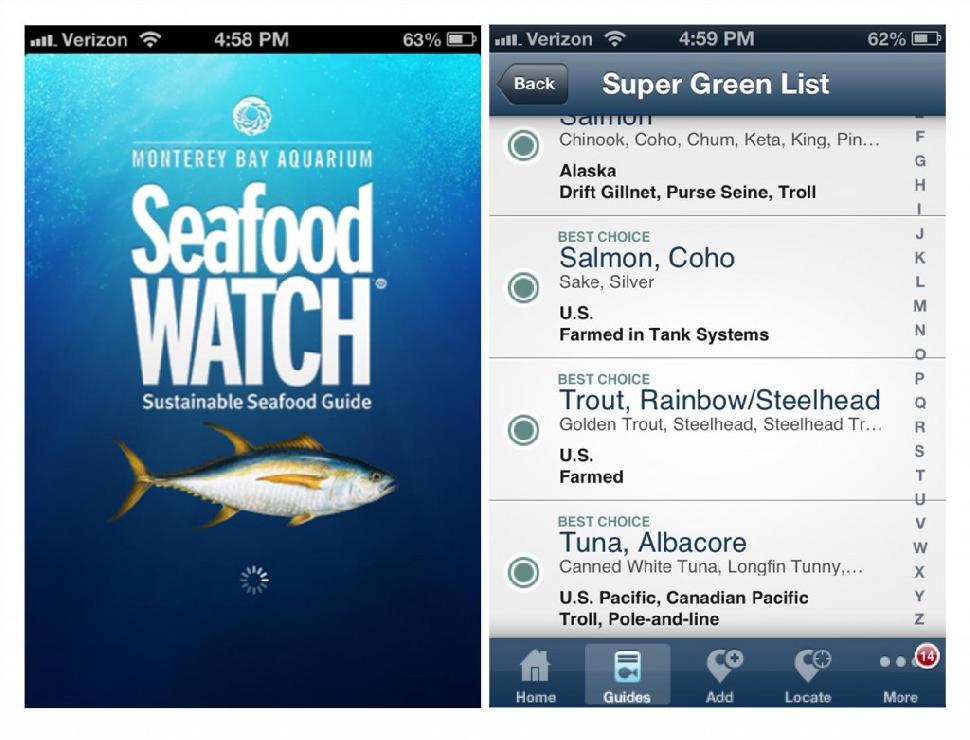 By labelling fish in stores and restaurants, Monterey Bay Aquarium's Seafood Watch program (above, the smartphone app) gives consumers the information they need to choose sustainable, ethically harvested fish. Now replicated throughout the world, Seafood Watch has probably done more to promote sustainable fishing than any other single initiative in the world. However, it didn't happen over night, and there was resistance.
In this episode, Lawrence discusses the program with its Monterey Bay Aquarium founders.
To hear the interview now, press PLAY. To download this podcast to your device, go to the Blue Fish Radio home page.