BLUE FISH RADIO
Mariko Izumi carries on the family TV legacy
Outdoor Canada is pleased to present Blue Fish Radio, podcasts about the future of fish and fishing in Canada. Produced and hosted by Lawrence Gunther, the program is dedicated to sharing first-hand angling knowledge and scientific discoveries, and supporting local champions who protect and enhance our waters.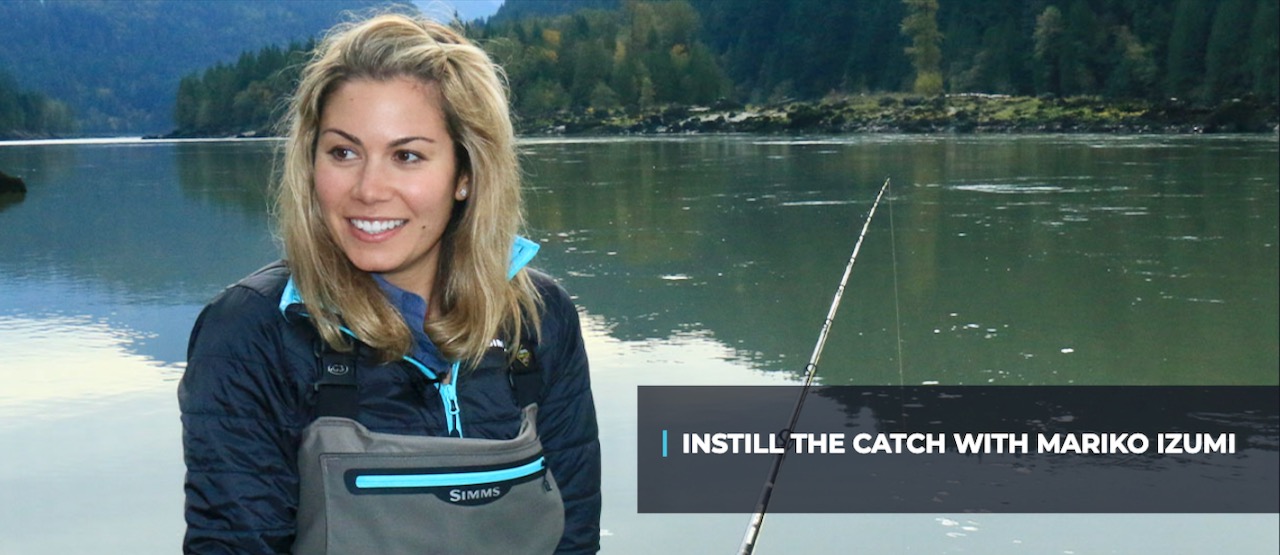 In this episode of Blue Fish Radio, producer/host Lawrence Gunther talks to Mariko Izumi (above) and her husband, Kevin Estrada (owner of BC's Sturgeon Slayers guide service). Their family has launched a new TV show, Instill the Catch, where they promote angling as an essential step for connecting kids with nature. Committed conservationists, Mariko and Kevin are hoping that families will discover that the rewards of getting your kids outdoors far outweigh the risks.
Learn more about the show at www.facebook.com/instillthecatch.
To listen to the episode now, press PLAY below. To download this podcast to your device, go to the Blue Fish Radio home page.