Blue Fish Radio
Dr. Chris Somers and the Saskatchewan Sportfish Research Group
Outdoor Canada is pleased to present Blue Fish Radio—podcasts about the future of fish and fishing in Canada. The program, produced and hosted by Lawrence Gunther, is dedicated to sharing first-hand angling knowledge, scientific discoveries and supporting local champions who protect and enhance their waters.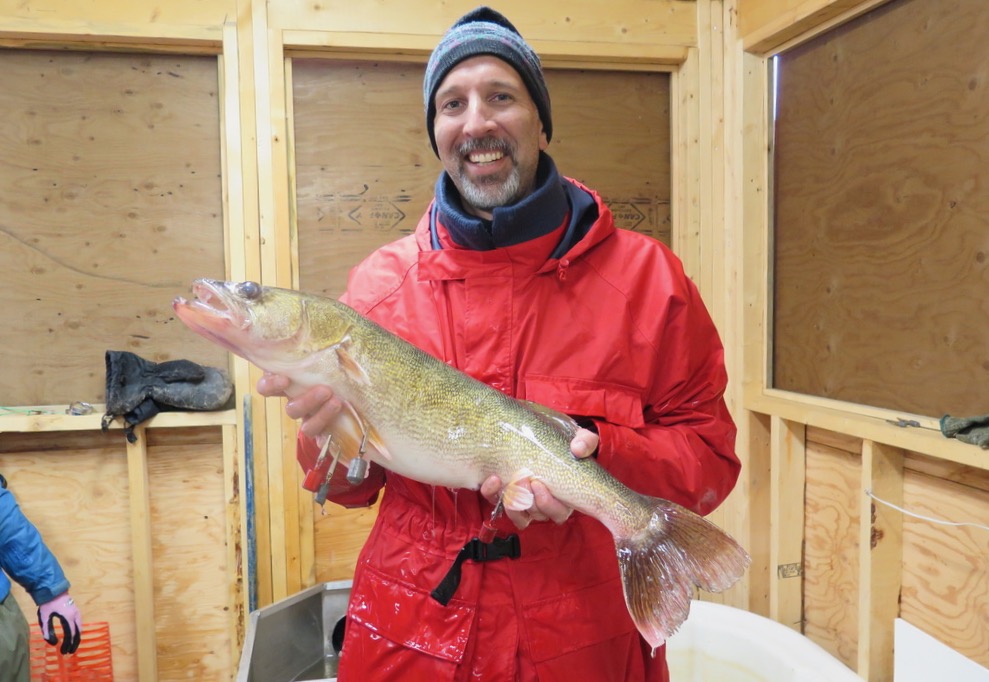 The University of Regina's Dr. Chris Somers (above) is the scientist and recreational angler behind the Saskatchewan Sportfish Research Group's examination of what fish do after anglers let them go. His research is based on tacking and tagging of walleye, northern pike, burbot and common carp, both during the open-water and ice-fishing seasons.
In this episode of Blue Fish Radio, producer/host Lawrence Gunther talks to Somers about the fascinating fish behaviour and welfare findings from his research. And as a bonus, Somers also shares his favorite Saskatchewan fishing spots.
Find out more about Dr. Somers' research at www.somersbiology.ca.
To listen to the episode now, press PLAY below. To download this podcast to your device, go to the Blue Fish Radio home page.