Blue Fish Radio
What's next for Lake of the Woods?
Outdoor Canada is pleased to present Blue Fish Radio—podcasts about the future of fish and fishing in Canada. The program, produced and hosted by Lawrence Gunther, is dedicated to sharing first-hand angling knowledge, scientific discoveries and supporting local champions who protect and enhance their waters.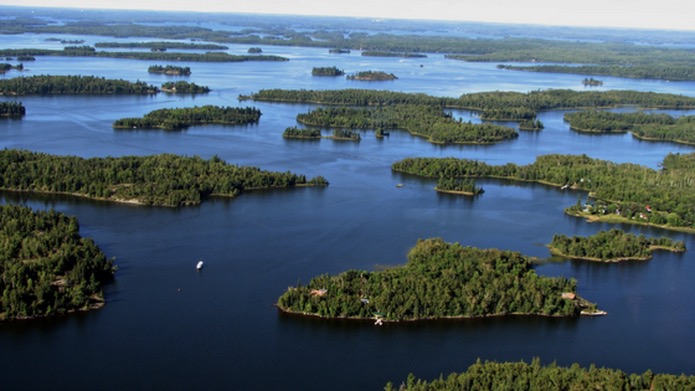 Boasting 105,000 kilometres of shoreline, the sprawling Lake of the Woods (above) lies primarily in northwestern Ontario, with the southwest portion straddling the Manitoba and Minnesota borders. And it is one of the North America's—and perhaps the world's—greatest recreational fisheries. Yet in 2008, Minnesota took the dramatic step of declaring the southern portion of Lake of the Woods polluted.
In this episode, Todd Sellers, executive director of the Lake of the Woods Water Sustainability Foundation, tells host Lawrence Gunther about the five-year $8.4 million research project now underway on the lake. And he details the ways in which science needs to be put into action to ensure the future of this magnificent waterbody.
Learn more about the Lake of the Woods Water Sustainability Foundation at: www.LOWWSF.com
To listen now, press PLAY below. To download this podcast to your device, go to the Blue Fish Radio home page.