Blue Fish Radio
Great Lake Ecosystem Changes and Recreational Fisheries
Outdoor Canada is pleased to present Blue Fish Radio—podcasts about the future of fish and fishing in Canada. The program, produced and hosted by Lawrence Gunther, is dedicated to sharing first-hand angling knowledge, scientific discoveries and supporting local champions who protect and enhance their waters.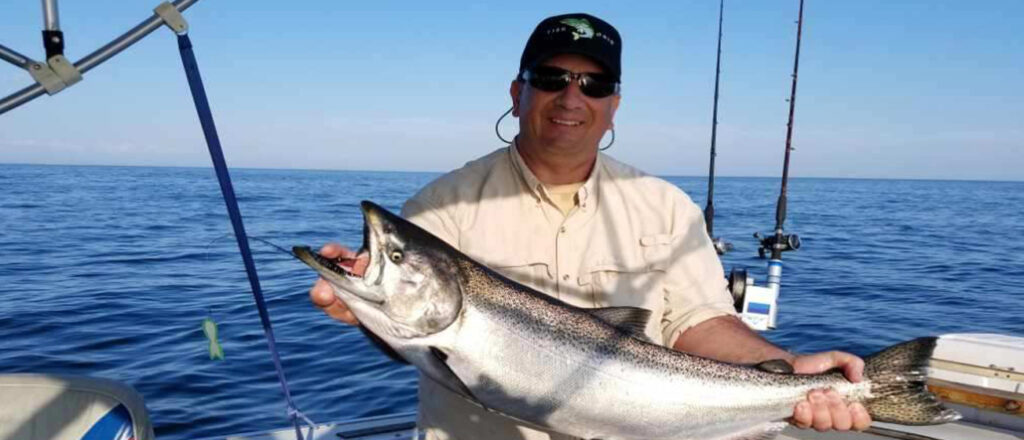 Dr. John Dettmers (above), Director of Fisheries Management with the Great Lakes Fishery Commission, recently authored a scholarly article about the management of alewife in the Great Lakes, that posed the tricky question: Should these fish be managed for economics or the ecosystem?
In this episode of Blue Fish Radio, producer/host Lawrence Gunther talks to Dettmers this important piece of the fisheries-management puzzle. In particular, they discuss the role, history, status and future of prey fish— mainly alewife, smelt and cisco—and what this means for the salmon and other Great Lakes sportfish? It's a complex issue, and the answers may surprise you.
To listen to the episode now, press PLAY below. To download this podcast to your device, go to the Blue Fish Radio home page.