Blue Fish Radio
Citizen science means you
Outdoor Canada is pleased to present Blue Fish Radio—podcasts about the future of fish and fishing in Canada. The program, produced and hosted by Lawrence Gunther, is dedicated to sharing first-hand angling knowledge, scientific discoveries and supporting local champions who protect and enhance their waters.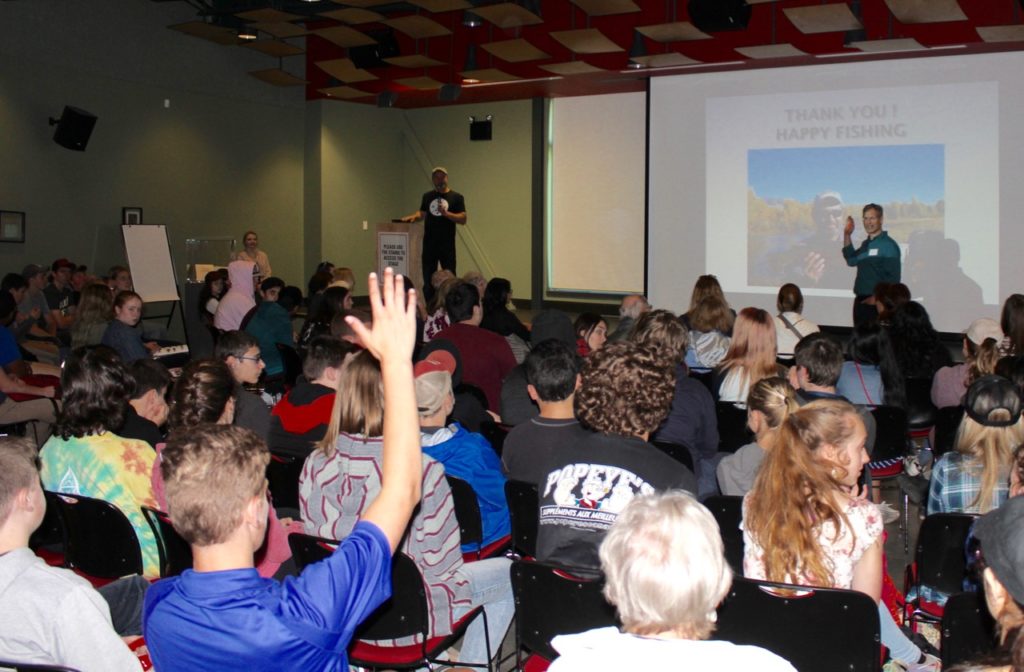 Blue Fish Canada's founder and president Lawrence Gunther often finds himself in classrooms with a mission to engage and inspire youth to become the next generation of conservation-minded outdoor enthusiasts (above). Lawrence relishes these opportunities to explain why and how fishing connects us all to nature in profound ways. But he also challenges youth to use their passion for the outdoors to become citizen scientists, who can use their angling skills as a tool for unlocking the mysteries of underwater worlds.
In this special episode, Blue Fish Radio presents Lawrence's presentation to a group of grade 10 history students on the tradition of fishing, and its link to citizen science.
To listen now, press PLAY below. To download this podcast to your device, go to the Blue Fish Radio home page.