Why the Great Lakes Are Now a Big-bass Factory
Queen's University fisheries biologist Bruce Tufts talks about the bass-goby connection, getting youth into fishing and more
Outdoor Canada is pleased to present Blue Fish Radio—podcasts about the future of fish and fishing in Canada. The program is dedicated to sharing first-hand angling knowledge, scientific discoveries and supporting local champions who protect and enhance their waters.
Angler and fisheries biologist Dr. Bruce Tufts (below) runs the Freshwater Fisheries Conservation Lab at Queen's University. His pioneering work on catch-and-release fishing led to the development of the in-water weigh-in system used in tournaments. In this interview, Lawrence Gunther talks to Tufts about his team's new research on the connection between Great Lakes bass and the invasive round goby, and the importance of encouraging youth to get on the water.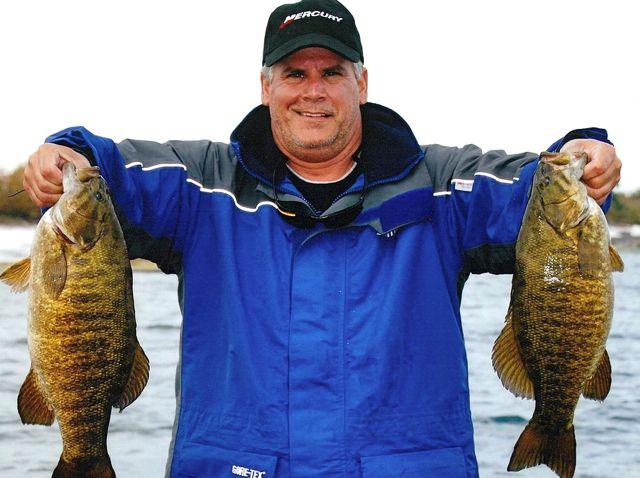 To listen now, press play. To download this podcast to your device, go to the Blue Fish Radio home page.