Infection Information
Despite low risk, elk harvested on nearby CFB Suffield to be tested for bovine TB
Owing to the recent discovery of bovine tuberculosis (bTB) on a cattle ranch in the grasslands just north of Medicine Hat, the Alberta Fish and Game association urged hunters in the area to use caution and comply with any resulting restrictions.
In mid-October, the Canadian Food Inspection Agency (CFIA) confirmed a case of bTB at the ranch and all animals were destroyed. The discovery is particularly concerning to hunters because the suspect area is very close to CFB Suffield, where there's a population of approximately 8,000 wild elk. "If it gets into the wild elk, who knows where it'll stop or how they could contain it?" asks AFGA president Wayne Lowry (below). "It could be very challenging."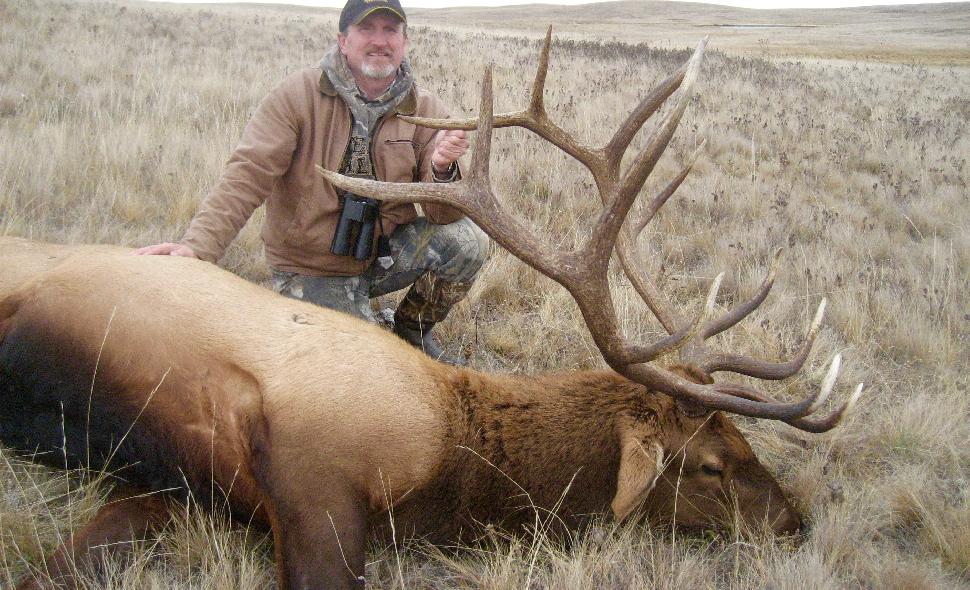 Fortunately, while bTB is very contagious among individual animals within a species, the probability of it spilling over to another species, such as wild elk, is extremely low. And the disease does not readily transfer to humans.
Along with destroying the infected herd, the CFIA has quarantined 33 more farms in southeastern Alberta that may have possible contaminations. The agency is now testing all animals on the farms, a process that will probably take a few months, Lowry says.
While there were no restrictions placed on the elk hunt on CFB Suffield this past season, the CFIA will test any animals that were harvested. Meanwhile, hunting in the area around the quarantined farms was suspended. On behalf of the AFGA, Lowry had asked all hunters in the area to respect the suspension.
"We want to extend our support to the ranchers out there and expect that hunters will abide by the quarantines that are in place," Lowry says. "We'll make every effort to not make the situation worse and cooperate with the process that's being taken."
Learn more about the AFGA's programs and positions at www.afga.org.