Team Canada tacklemakers continue to impress
A legacy of innovation continues with the latest lures and rods from Canadian companies
In between seminars at the Spring Fishing & Boat Show last weekend, I had a chance to wander the aisles, meet up with a bunch of old friends, make some new friends, and check out several of the hot new fishing products that are hitting store shelves as we speak. And the thing that truly fascinated me was how many of the best products are being designed and made by Canadian entrepreneurs and companies. It's nothing short of amazing.
What really got me thinking about it was I met up with Nick Tamburro at the Freedom Tackle booth. It was only seven or eight years ago that I shared a cup of coffee at the very same show with his brother and company president, Michael. He told me his idea about separating the hook from a jig to give it—and whatever you dressed it with—more movement and action.
As soon as I saw it, I told Michael I thought it was a stroke of genius. The boys went on to name the company Freedom Tackle, and then produce the Hydra Swing Swimbait Head, Stealth Swimjig and Zodiac Jig the first year. And they took ICAST (the International Convention of Allied Sportfishing Trades Show)  by storm. Building upon this success, Freedom Tackle followed up in subsequent years by designing a Live Action Spinnerbait, Turn Back Shad, Bladebait and even a Herring Cutbait, all around their patented snap-on hook system. It's so brilliant that many other companies have followed suit trying to copy the system.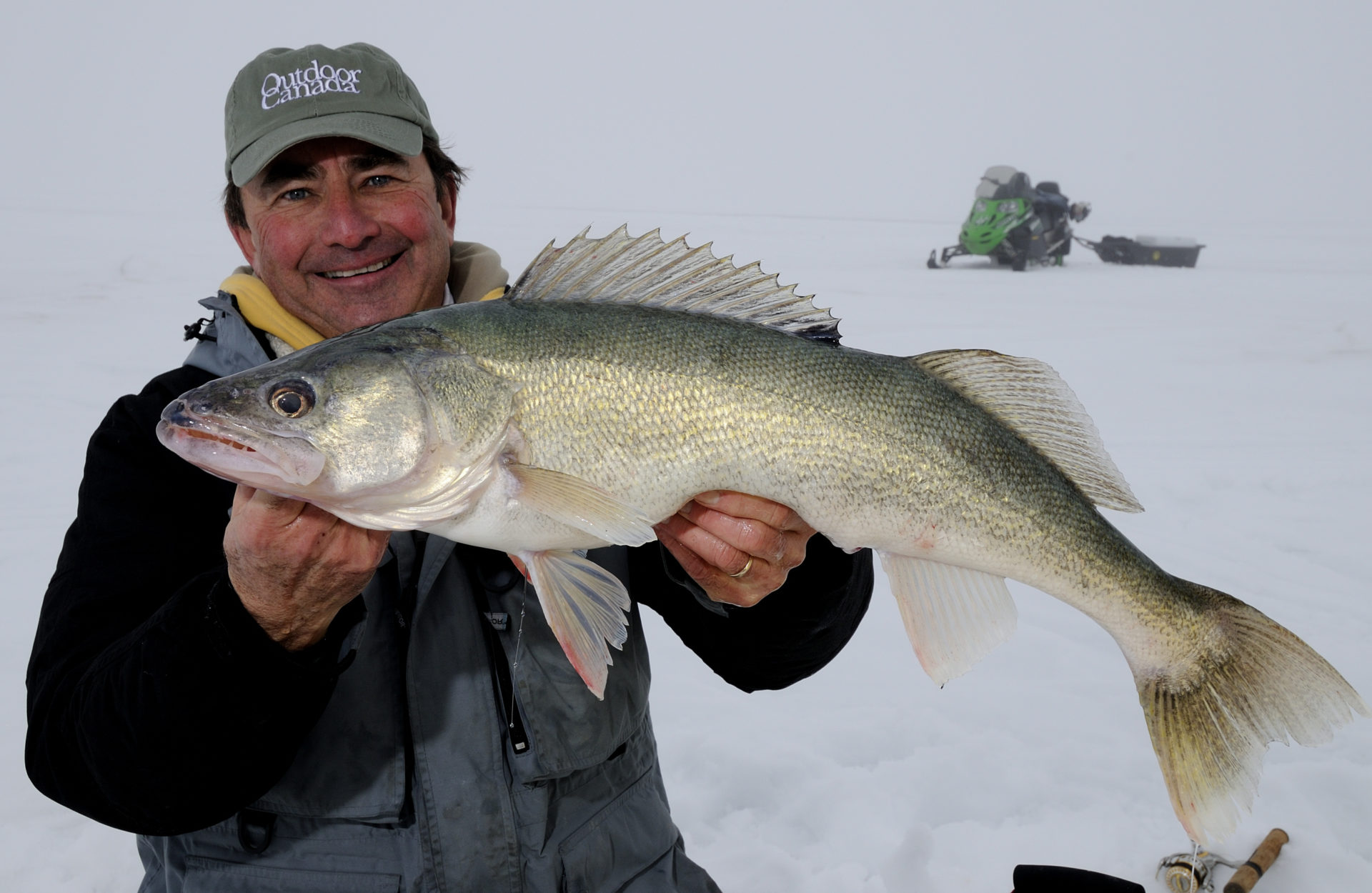 Coincidentally, almost directly across the aisle from the Freedom Tackle booth was the gorgeous Livetarget  display. Grant Koppers is the head honcho of the southwestern Ontario-based company, and the man to thank for the trend of ultra-lifelike lure patterns. I remember when a few of us first got onto the Livetarget Golden Shiner jigging pattern in the winter on Lake Winnipeg and demolished the giant greenbacks with it. Back in those days—it has to be at least 15 years now—we never saw another angler ice fishing on the big inland sea. And for several years in a row there was not a single day—not one—that we didn't land at least one (and often several) trophy walleye weighing over 10-pounds. The lipless crankbait is so lifelike that walleyes can't leave it alone.
Grant and his crew went on to design a stable of other freshwater and saltwater baits that have become the gold standard with tournament pros, charter boat captains and recreational anglers. So it's not surprising that when the big ICAST show rolls around every year, it's a given that Livetarget will win a slew of best-of-show awards, in both the hard- and soft-bait categories.
At the show I chatted with Morgan Trojner, who was manning the Livetarget booth. Morgan told me about a smallmouth technique he's perfected using the new Livetarget Erratic Shiner and Flutter Shad lures. I'm going to highlight Morgan's tactic in an upcoming feature about bass fishing for Outdoor Canada magazine, so all I can say right now is… wait until you see the monstrous bass he is catching. They are giants.
And talking about giants, that's what muskie anglers have been landing with Mike Parker's Handlebarz tandem in-line spinners. These things are so crazy good that I don't care what lake, river, reservoir, pit or pond you are fishing, or what time of year it is, you've got to have one tied on at all times. But Mike's gorgeous bump boards are to drool over. In fact, I am pretty sure I left a bit of slobber around his booth when I finished touching all the neat muskie stuff he had hanging on the walls.
Gotta mention, too, X-Zone Lures that was founded by my good friend, Mark Kulik. The single best day of smallmouth bass fishing I have ever enjoyed was on Lake Simcoe with Mark, when we drop-shotted his now famous Slammers. Our five biggest bass weighed 32 pounds.  It was outrageous.
Another time, I joined Mark and buddy Dave Chong on Lake Erie, casting X-Zone Swammer swimbaits. I don't know if I have ever seen so many over five-pound bass come into the boat.  When we hooked a four, or four-and-a-half-pounder, it was like, "Naw, don't get the net, it's only a dink."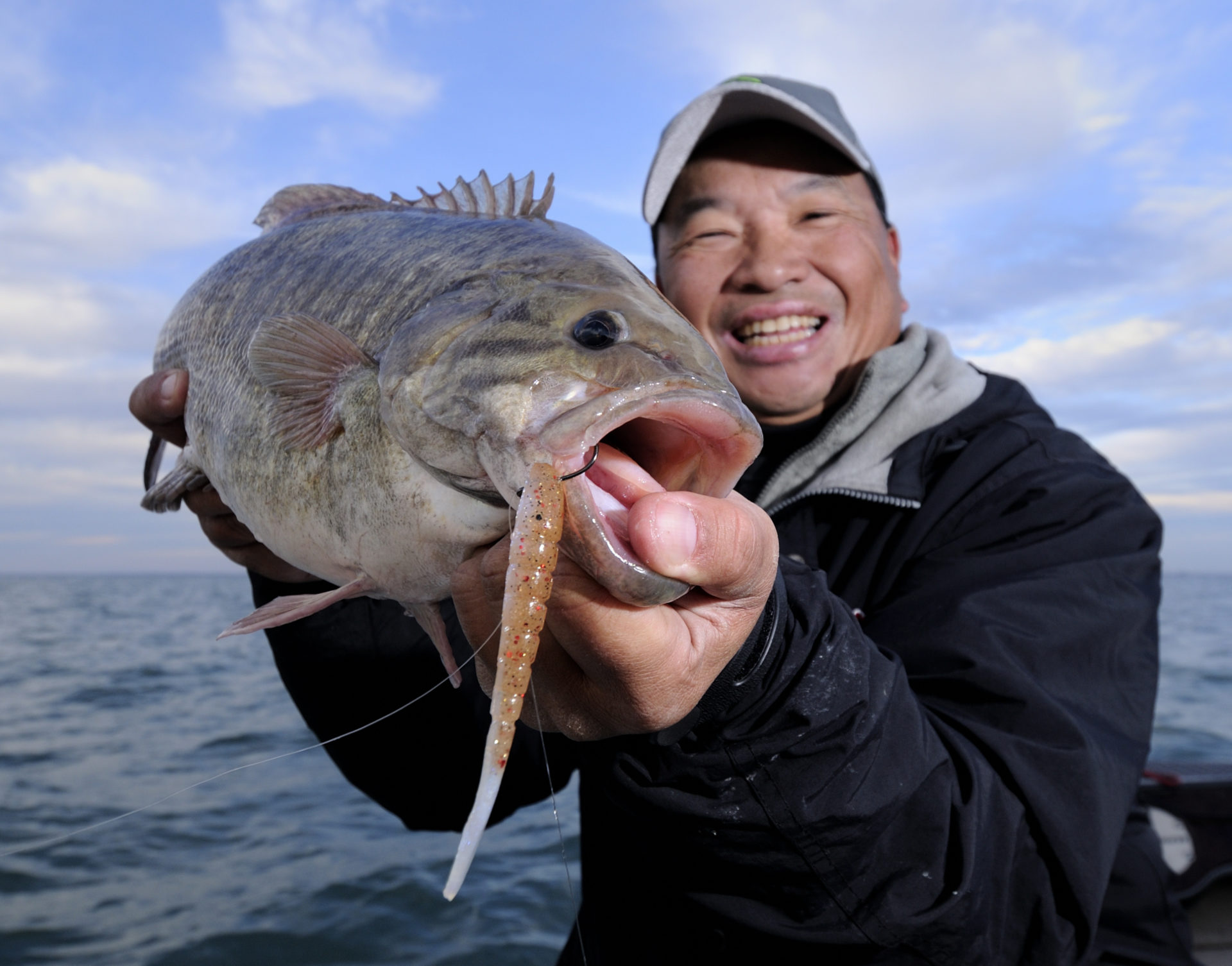 Mark subsequently sold the company to Jim Van Ryn, yep, another Crazy Canuck, who has taken it to a whole other level, involving tournament pros like Brandon Paliniuk. Again, I am sworn to secrecy, but wait until you see what is coming down the line.
Even the big boys like Rapala and Shimano are now being lead by the Canadian divisions of the multinational companies. I've been using the new Shimano lake trout ice-fishing rods this winter, and can say without reservation that they are the best—period. In fact, if I could only afford to buy a couple of ice rods I'd buy these and use them for everything that swims. And you won't believe what's coming next year, but I am sworn to secrecy about this, too. Still, it's going to be as mind blowing as the new muskie rods that Shimano premiered this year at ICAST. If you took in the seminars on Muskie Sunday last weekend, you know everyone is talking about these rods.
Ditto the stuff that is already here and coming down the pipe from Rapala. If it wasn't for the innovation and leadership from the company's Canadian headquarters in Oshawa, we wouldn't have half the neat ice-fishing go-tos and must-haves that we currently rely on, which help us put more and bigger fish on the ice every season.
I could go on about other Canadian companies, too. But suffice to say, over the past decade the stodgy old fishing industry has been innovated, revolutionized and turned on its head by entrepreneurs in the Great White North—and the cream has risen to the top.