Charges Laid in Notorious Muskie Kill
Video of the alleged crime enraged the angling community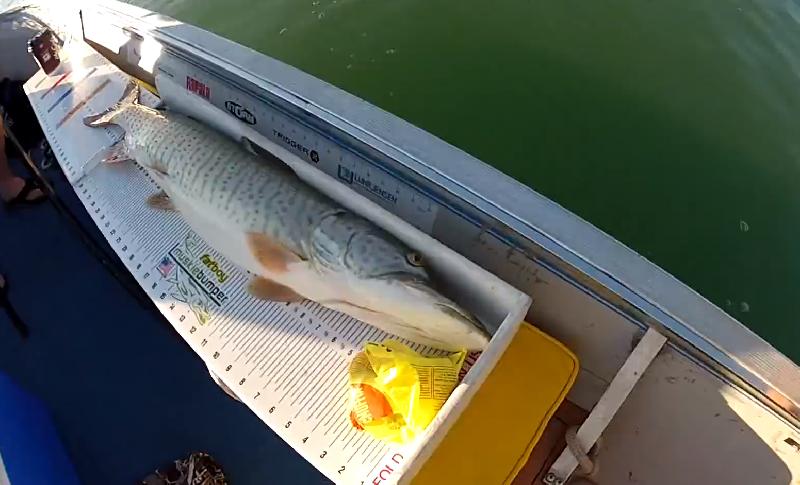 Charges have now been laid in relation to the case of an angler caught on video deliberately killing and discarding a muskie on the Detroit River in early September, the Ontario Ministry of Natural Resources and Forestry has confirmed. The incident spurred outrage within the angling community after the video was posted on YouTube and social media sites, including Outdoor Canada's Facebook page.
"I can tell you that charges have been laid and it is now before the courts," says Enforcement Manager Edwin VanDenOetelaar, from the MNRF's Southern Marine Enforcement Unit. "As you can appreciate, that's all that we are able to share at this point in time."
According to VanDenOetelaar, the MNRF does not name individuals who have been charged or who are under investigation, but that such information will be released if there is a conviction.
The name of the angler at the centre of the controversy, however, was made public soon after the incident when he admitted to killing the fish and apologized via The Windsor Star newspaper. According to the 52-year-old man, the 38-inch muskie was deep-hooked and would have died anyway.
Two nearby muskie anglers, Mike Cowley and Dane Alexander, caught the entire incident on video, including their confrontation with the man on the Ontario side of the Detroit River (see below).
"Why did you guys kill that fish?" they asked.
"Piece of sh*t. Sh*t fish," came the reply. It turned out the man was walleye fishing with a friend and caught the muskie incidentally. He went on to say muskies eat the "good" fish, implying they should all be killed. "Deader than a f*cking doornail. Everyone of them."
Outdoor Canada last reported in September that the MNRF was investigating the matter, but that charges had yet to be laid.
"This incident being what it is and the publicity it received on YouTube has many people's attention," VanDenOetelaar told Outdoor Canada via email yesterday. "We're all anticipating the results and will share as we receive them."
Watch the Video of the Killing and Confrontation
Caught on camera: Anglers Mike Cowley and Dane Alexander shot this video of the muskie killing on the Canadian side of the Detroit River.