Chris Coole's Fishing Hot Spots
Acclaimed musician pursues trout and bass on the fly, and has a passion for perch
For our 2016 Fishing Special issue, Outdoor Canada recruited a supergroup of acclaimed Canadian recording artists, who also happen to be hard-core anglers. And these fishin' musicians agreed to sing about their favourite Canadian fishing holes—74 in all. For the full list, see The Fishin' Musicians.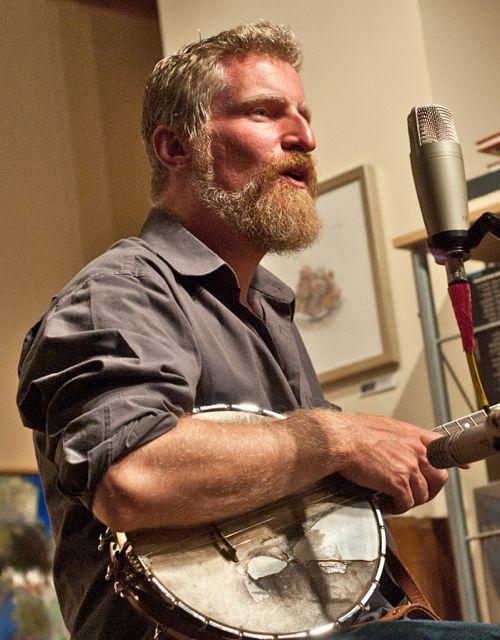 Toronto's Chris Coole got his first banjo when he was 17 years old, after falling in love with the sounds of early country music. Today, Coole is an acclaimed bluegrass musician and considered one of the finest clawhammer-style banjo players in North America. He's recorded several albums (his latest, Tumbling River, was slated for released in February) and has appeared as a sideman on more than 50 CDs by other Canadian recording artists, including Jim Cuddy and Sylvia Tyson. Renowned as a skilled music teacher, Coole is also a lifelong angler. His hot spots reflect his passion for tradition and beautiful locales.
Learn More: www.chriscoole.com
Favourite Fish: Brown trout, yellow perch
Favourite Type of Fishing: Fly fishing
Favourite Fishing Song: "It's My Lazy Day" by Willie Nelson and Merle Haggard
Algonquin Park, Ontario
GPS: 45.539, -78.701
Fish: Brook and lake trout, splake
Why: Many canoe-accessible lakes with world-class fishing, camping and magical beauty
Best Time: May and June
Best Lures: Blue Fox spinners, Rapala Original Floater
Belmont Lake, Ontario
GPS: 44.505 -77.816
Fish: Smallmouth bass, walleye
Why: Four generations of my family have fished here, making it a hot spot to me
Best Time: Mid-May to September
Best Lures: Jig and minnow, Shad Rap
Lake Simcoe, Ontario
GPS: 44.358, -79.363
Fish: Yellow perch
Why: World-class ice fishing for jumbo perch near Sutton (photo at end)
Best Time: Early- and late-ice
Best Lures: Slab Grabber, tube jig
Sparwood's Elk River Tributaries, B.C.
GPS: 49.740, -114.895
Fish: Cutthroat trout
Why: Superb dry-fly fishing in a perfect mountain setting
Best Time: Late June to September
Best Flies: Royal Trude, Klinkhamer Special
Upper Credit River, Caledon, Ontario
GPS: 43.814, -80.016
Fish: Brook and brown trout
Why: Catch-and-release fishing for wild trout on a beautiful freestone creek, an hour from home
Best Time: Late May and early June
Best Flies: Bivisible, Ausable Wulff