DUCKS AFIELD
From scouting to decoying to choosing loads, a primer on how to successfully hunt dabblers on dry land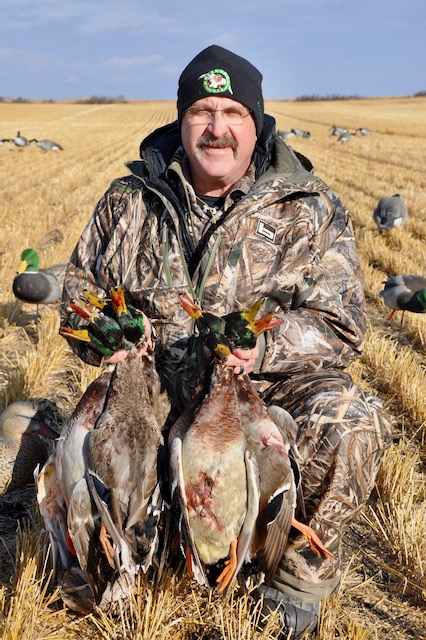 Just as the sun started to appear over the horizon, we spotted a flock of mallards working towards us. They quickly closed the distance and began eyeing our decoy spread. As they circled around and around, more ducks appeared and joined the swarm. Finally, they started dropping into the landing zone in front of our blinds, their feet down and wings backpedaling. Our shotguns boomed, then just minutes later more swarming ducks appeared above us. This pattern continued again and again, and we soon limited out.
As we walked around the field collecting our decoys, I reflected on how much fun waterfowling on dry land can be. My first hunting adventures were with my dad, decoying ducks into agricultural fields. In those days, we used homemade dekes and wore bulky clothing that provided almost no warmth. While the gear has since changed significantly, the tactics remain the same when it comes to hunting on dry land for dabblers, such as mallards, pintails, wigeons and gadwalls. And it's still a lot of fun.
Here are 6 tips so you, too, can bag a limit of dryland ducks.