Pro Pointers: The Young Guns: Cooper Gallant
Teenage FLW Canada winners Cooper Gallant & Danny McGarry share their winning strategies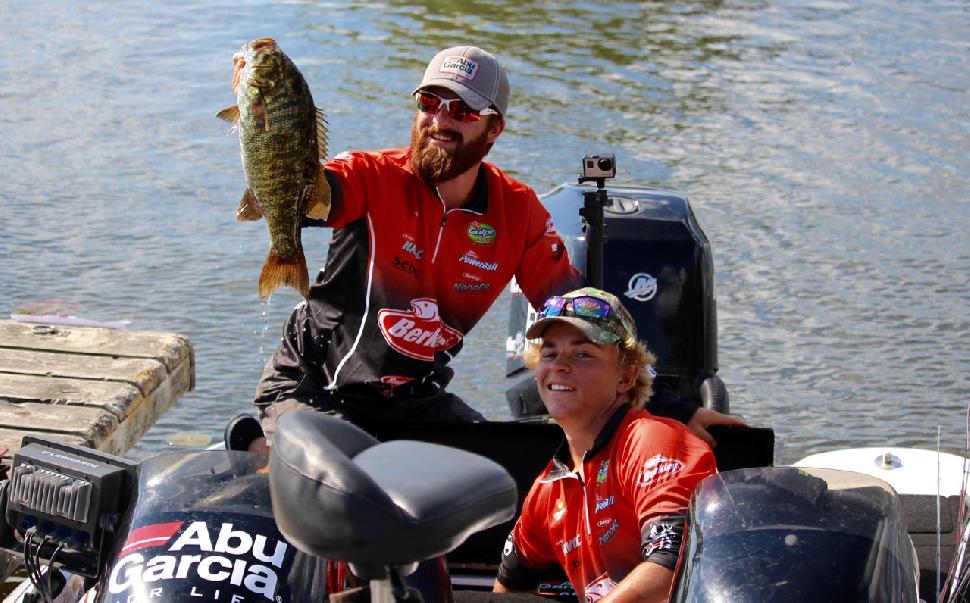 Smallmouth Bass
Look for Current
Finding deeper water close to hard-bottom shallows with nearby current is crucial, McGarry says. When they placed seventh at an FLW tournament on Ontario's Rice Lake, for example, they spent a lot of time fishing a shell bed in 40 feet of water right beside a rivermouth. "If you can find any shell beds, rock piles or individual rocks, a low spot and the presence of bait, you've found a high-percentage area," he says.
Although McGarry uses a medium-light-action rod when drop-shotting, for most of his smallmouth finesse techniques he uses a seven-foot medium-action rod, 10-pound braided line and a six- to 12-pound fluorocarbon leader joined with an FG knot.
Practise Patience
"Even if we go three hours without a bite, many times we'll stay on a spot," Gallant says. During one tournament on Rice Lake, for example, they fished for four hours in one area without a bite. Still, they continued to pick the spot apart with different presentations until it finally paid off. "We knew the fish would show up," Gallant says. Often, he and McGarry will cycle through the same two or three spots up to six times a day, he says.
Slow Down
If the water's dirty, the duo will drag tubes extremely slowly. McGarry likes a 5/8-ounce goby-coloured tube jig for its high-visibility factor. "When you're dragging a tube with the heavy weight, you're kicking up a lot of soot," he says. "Fish are going to see it from a distance clanking off of rocks."
If faced with a cold front, meanwhile, they take a two-pronged approach. One angler slows down and downsizes his baits while the other tries to draw a reaction strike with a jerkbait, spinnerbait or crankbait. That way, they cover all the bases, and up their odds of filling the livewell.
For another perspective—early-season bass tips from a veteran pro—see Bob Izumi's bass secrets.
Port Robinson, Ontario's Jonathan LePera eagerly awaits the beginning of every bass season.