What's for dinner?
To catch more trout, walleye, pike, muskies and bass, focus on what they're eating—and why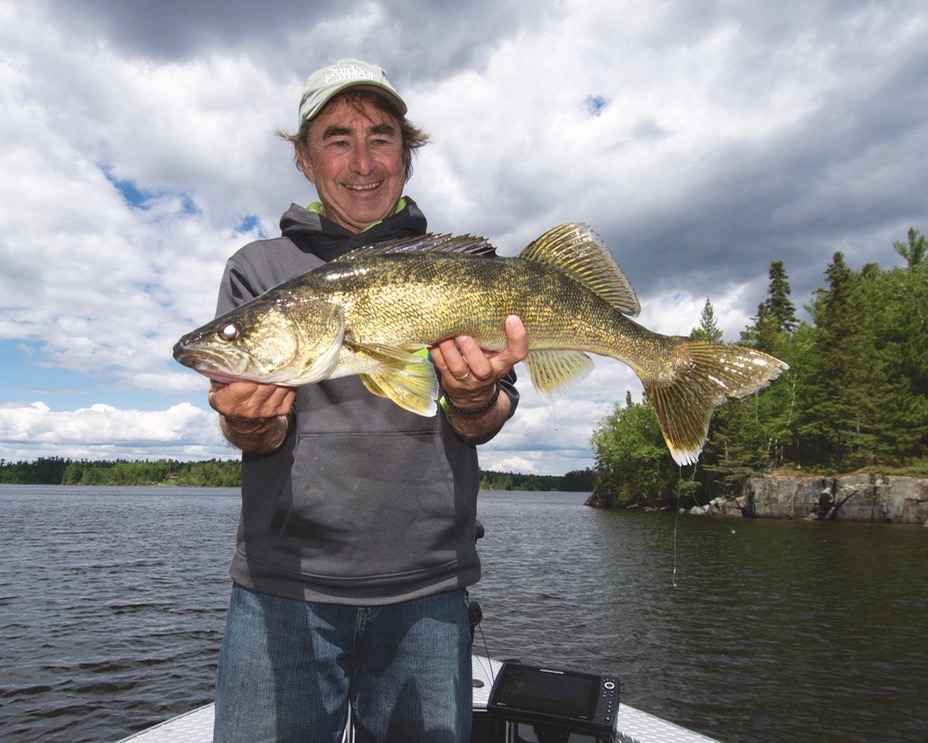 WALLEYE: Feed them perch
As most anglers know, walleye prefer dim, night-like conditions, while yellow perch are the opposite. So, every day at dawn and dusk, the walleye become hyperactive and the perch become sedate, making for a classic predator-meets-prey overlap. In relation to their body size, walleye have among the largest eyes in the animal kingdom, and get this: their big peepers detect shades of red, orange, green and chartreuse better than any other colours. In other words, the natural hues of yellow perch are what excite walleye most.
For as long as I can remember, then, my go-to walleye jig has been a 1/4- to 3/8-ounce chartreuse-and-orange ReelBait Flasher jig, which is a dead ringer for the young-of-the-year perch that walleye like to eat (along with their own offspring). Tipped with a live or soft-plastic minnow, leech or crawler, this jig has put countless walleye in my boat when the season opens. The key is to fish around the shallow cobble and rock rubble shorelines where walleye have just spawned, and where the perch are feasting on the multitude of eggs that didn't fall into the crevices. The same goes for fishing with a firetiger-coloured Jigging Rap or Acme Hyper-Glide.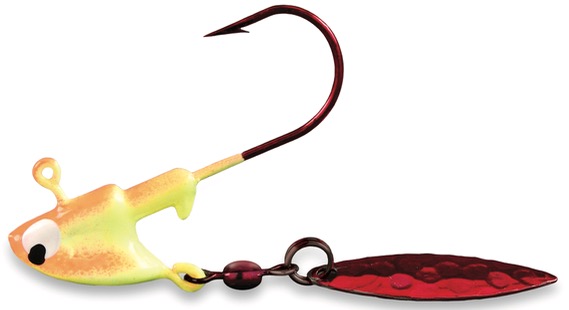 Two weeks later, on the other hand, when the perch decide it's time for them to nest, they relocate to the adjacent warm, soft-bottomed weedy bays and the walleye spread out and follow them in hot pursuit. When that happens, you can put your bait in front of far more fish—and catch them faster—by trolling a bottom bouncer and crawler harness. Include a blend of chartreuse-, orange-, red- and green-coloured Colorado blades and beads to mimic the perch.
Trolling that same spinner combination along weedlines is another productive pattern as the weather, water and perch spawn heats up. And if the cabbage bed is expansive, you'll have the most success if you remove the bouncer and troll the weight-free spinner rig over top of the weeds. Even more deadly is casting a perch-coloured Rapala Original Floating Minnow, Shad Rap or Rippin' Rap over the emerging weeds. Adjust the speed of your retrieve until the lure scrapes the weed tops, then let it suspend or slowly float up. It won't take long before a walleye rushes in to devour it.