What's for dinner?
To catch more trout, walleye, pike, muskies and bass, focus on what they're eating—and why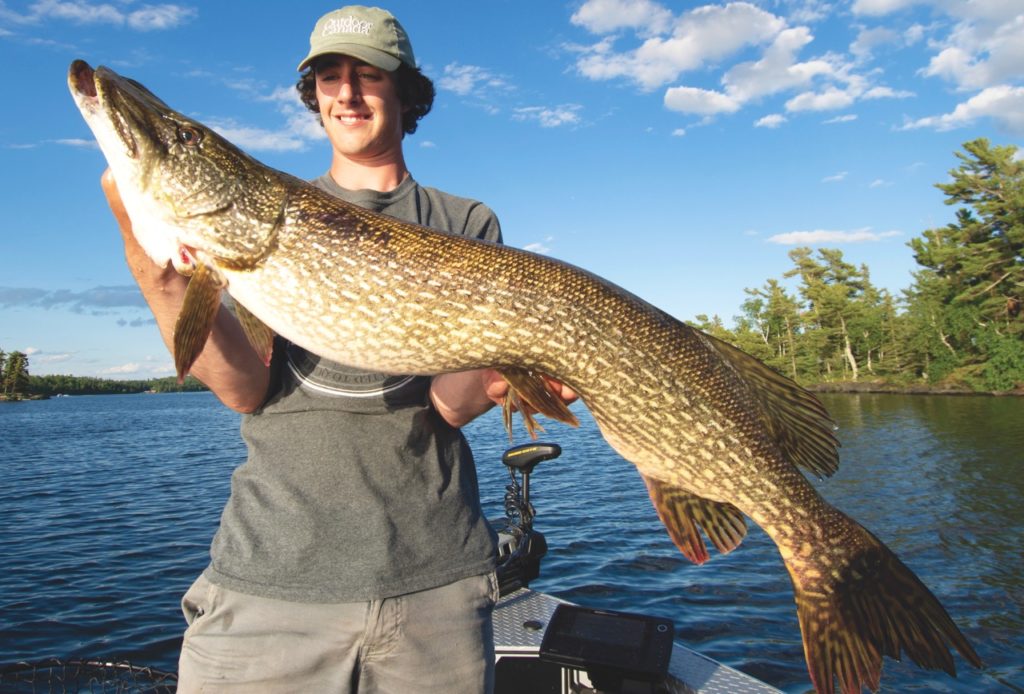 BIG PIKE: Feed them small pike
If you enjoy fishing for knee-knocking northern pike, you know how common it is to find the tail of another fish sticking out of your catch's mouth. And almost invariably, that fish is a smaller pike. Hey, it is a pike-eat-pike world down there. With that in mind, I target late-spring and early-summer northerns by casting seven- to nine-inch soft-plastic Sluggo- and fluke-style baits that resemble small pike.
What may surprise you, however, is where I find giant pike—on sections of shoreline with hard, sandy bottoms. Such areas are best if they have a few scattered weeds or pencil reeds, but even if they're bare they're still high-pike-percentage spots. That's because the sand and sunflower seed-sized stones attract spawning emerald, lake and spottail shiners in abundance.
I got onto this pattern several years ago when my grandson, Liam, was a youngster and I wanted him to catch some acrobatic hammer-handle pike. At one stage, Liam battled more than a dozen northerns on consecutive casts using a silver #4 Mepps Aglia. Equally memorable were the silvery shiners leaping high out of the water, spooked by his lure hitting the surface. And when I cleaned a couple of chunky pike for shorelunch, their bellies were stuffed with the baitfish.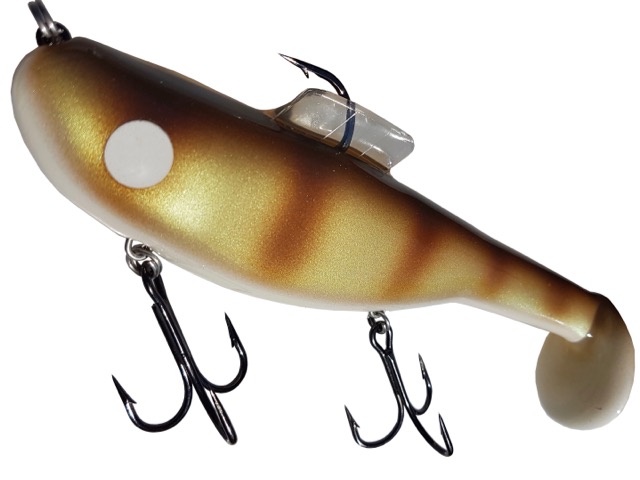 That got me to thinking, so on a hunch, we backtracked after lunch and fished the same sandy shoreline sections. This time, though, we cast much bigger lures that emulated the hammer handles. We reckoned that would appeal more to the much bigger, ghost-like northerns we hoped were prowling the beaches, feasting on their smaller kin.
It was one of those times when the hunch paid off—we doubled the average size of the pike we'd caught in the morning. We also discovered a new pattern for late-spring and early-summer pike that has only gotten better over the years. Last year, for example, Liam hooked a monster pike on a 10-inch Water Wolf Lures' Shadzilla in knee-deep water, on a sandy section of shoreline that most pike anglers wouldn't even consider fishing. How fitting is that?