Monsters Inc.
Secret strategies for outsmarting late-season 'skis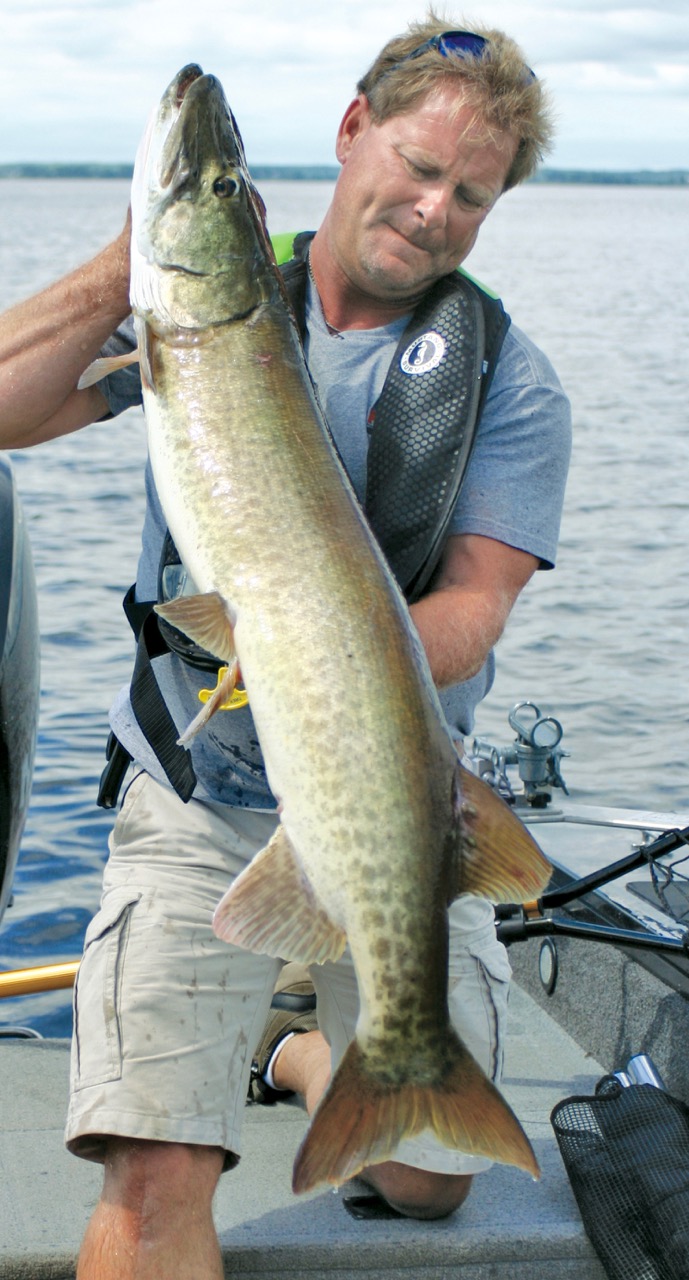 EXPERT: Marc Thorpe
SECRET: Be versatile
Muskie guru Marc Thorpe is a legend on the St. Lawrence River, where every year he guides happy clients to massive, near-record-book fish. If it's in the realm of muskie fishing, Thorpe has been there, seen it and done it. A master of the trade and one of the most cerebral anglers you will ever meet, he is the man to put the late season's unpredictable muskie fishing into perspective.
"Late-fall fishing is a test of your patience," Thorpe says. "It's a period of questioning your judgment when it comes to calculating and understanding fish activity levels." Many anglers rely on the likes of barometric pressure, weather variations, and wind direction and speed to figure out fish, he says, but with muskies, there's often no ready explanation for their movements.
"You can find big fish seemingly anywhere in the fall—shallow, deep and in between," Thorpe says. "On warm days, the shallows are high-probability areas. Fishing around the last green weeds—even dead weeds—can mean the difference between catching muskies or not. On cooler days, primary and secondary breaks serve as travel corridors to and from key contact areas, such as prominent points, inside turns and sharp-breaking shelves."
"You can find big fish seemingly anywhere in the fall—shallow, deep and in between"

—Marc Thorpe
Over a lifetime spent fishing "the Larry," as locals call the St. Lawrence, Thorpe has also observed that once late fall's cold water arrives, the muskie's feeding window typically gets smaller. "Your graph is your best ally late in the season," he says, as it enables you to pay special attention to the daily movement of forage fish from shallow to deep water. Thorpe says he catches plenty of big muskies in the fall as they corner baitfish in shallow water for dinner.
As to whether casting or trolling is best in the fall, Thorpe is a proponent of both tactics. "Giant fish will move shallow on warmer days, even higher up in the water column," he says. "So, putting your bait down deep may be counterproductive. Pay attention to the level of life on your sonar screen, then stay at that level. Don't be afraid to cast or troll away from the edges of baitfish mega-schools."
While there are no guarantees, your graph and the weather are the two key tools that will help lead you to the fish, Thorpe advises. "If it's a nice day and the fish are happy, they will go shallow," he says. "If it's a lousy day and they're crabby, they will go deeper." Again though, Thorpe can't stress enough that there are no absolutes when it comes to late-fall muskie fishing—other than it's a great time to catch a monster of a fish.