Monsters Inc.
Secret strategies for outsmarting late-season 'skis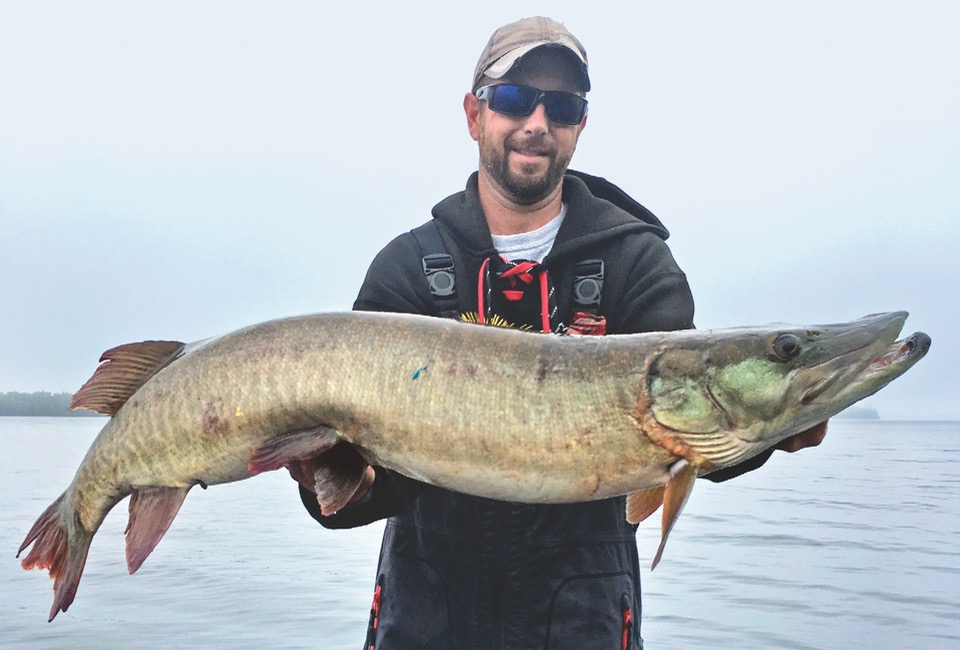 EXPERT: Dave Bennett
SECRET: Stroll big soft-plastics
When muskie guide Dave Bennett wakes up on a crisp, early morning before a late-fall muskie trip and doesn't hear the wind rustling the trees, birds chirping and squirrels running around, he takes a Dawg for a stroll (see "Troll vs. stroll"). "On those dreaded late-fall bluebird days, when everything is just too quiet and still and nothing is chasing a trolled crankbait, I like to slow down and stroll a Bull Dawg," says Bennett, who guides on Ontario's Lake of the Woods.
A Kenora Bass International and Fort Frances Canadian Bass Champion, Bennett uses his bow-mounted 112-pound-thrust electric trolling motor to pull his boat across deep flats and submerged saddles, and over the tips of deep points—all classic late-fall muskie structures. He typically tries to run at four kilometres an hour, which is pushing it with a bow-mounted electric, so he sets up his runs to take advantage of the wind to help push him along.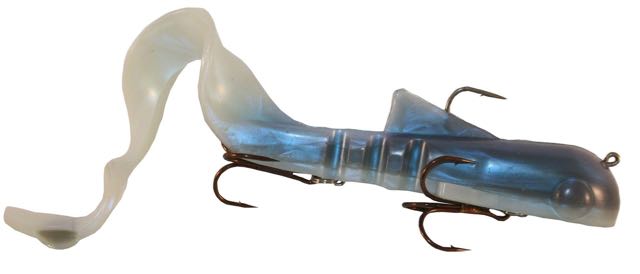 When Bennett strolls his daunting Dawgs across rocky points and the hard underwater saddles that link islands together, he picks up the pace to ensure his lures' tails are thumping mightily. "As I stroll along, I hop the bait up off the bottom and drag it across the mud flats," he says. "Occasionally, I also like to reel it up quickly so it jumps up off the bottom, then hangs 10 feet under the boat."
On the rockier structures, Bennett imparts more of a sweep-pause action, and relies on the large-profile Magnum Double Dawgs with the double tails. "I find the twin tails keep the bait from rolling," he says. And once a muskie strikes, he always double-sets the hook. "Giant fall muskies will chomp these big baits so hard that you often don't get hooks into them on the first set."
It's also important to use stout tackle, Bennett advises. "My set-up includes a 9′ 3″ extra-heavy-action Okuma rod," he says, "and I spool my reels with 80-pound-test Cortland braid with a 150-pound-test fluorocarbon leader fitted with a Stay-Lok snap."
Bonus tip: Troll vs. stroll
So, what's the difference between trolling and strolling? As a general rule, trolling requires your big motor or a kicker outboard at the back of the boat to push you along. Trolling is also often at quicker speeds. Strolling, on the other hand, combines casting and trolling, whereby you flick your lure back a short distance behind the boat, then use the bow-mount electric trolling motor to move you forward.