Monsters Inc.
Secret strategies for outsmarting late-season 'skis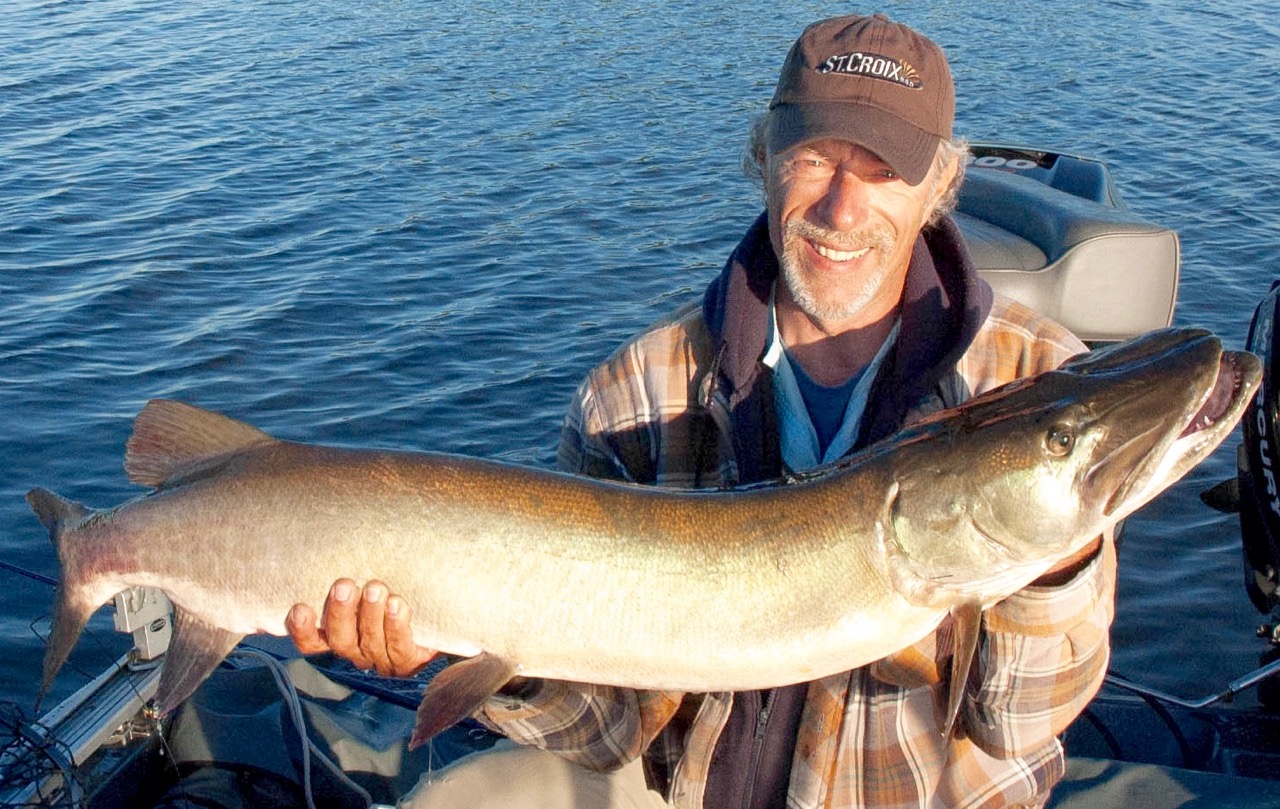 EXPERT: Danny Colomby
SECRET: Slow down and hold your fishing rod
"I learned the hard way how to catch late-fall muskies," says Danny Colomby, who now plies Ontario's Lake Nipissing for fun after years of running one of the top guide services on the lake. "They say muskies are easy to find in late fall and it's true," he says. "Getting them to eat, on the other hand, is a challenge." Why are they so hard to trigger in cold water? Their metabolism has slowed down and they're struggling to keep up with the lure you're trolling, he explains. "Just because you didn't get hit all day doesn't mean that a big fish wasn't interested in your bait."
Colomby figured this out one mid-November afternoon when he had been trolling for hours during prime time, with nothing to show for his efforts. So, he decided to change things up. "I put the boat into neutral and started rip-reeling my bait back to the boat so I could move to another spot," he says. "But the lure suddenly stopped on one of my retrieve pauses and a beautiful 50-inch muskie ate the bait. That's when I realized the fish finally had a chance to catch up and overtake my lure."
"Just because you didn't get hit all day doesn't mean a fish wasn't interested in your bait"

—Danny Colomby
From that moment on, Colomby vowed to slow his boat down to four kilometres an hour and hand-hold his rod to impart a rip-stop motion whenever he's fishing in a prime late-season location.
That account echoes my own experience the last time I filmed an In-Fisherman Television episode with my good friend Doug Stange. We had launched our boat at dawn, during the last week of November, and fished all day with no luck. With only minutes of daylight remaining, and our confidence sagging badly, Stange stopped the boat and suggested we reel in our lines to hit one last spot before calling it a day. I popped my rod out the holder, and as I started reeling in the lure, I felt it get broadsided by a runaway freight train. Moments later, Stange swung the net under a massive, chrome-sided, 40-pound monster.
But it gets better. Now smiling, Stange suggested we should stick around a bit longer. "Better give it one more pass," he said, and no sooner did we toss out our baits and start to troll the area again when his rod buckled over and his reel started screaming, resulting in an even bigger Goliath. Those two fish of a lifetime had been there all along, likely following our baits but unable to catch up because we were trolling too quickly. It's a lesson I'll never forget.