Fall frenzy
Our fishing editor shares his top tactics for tackling big autumn lakers, walleye, pike and bass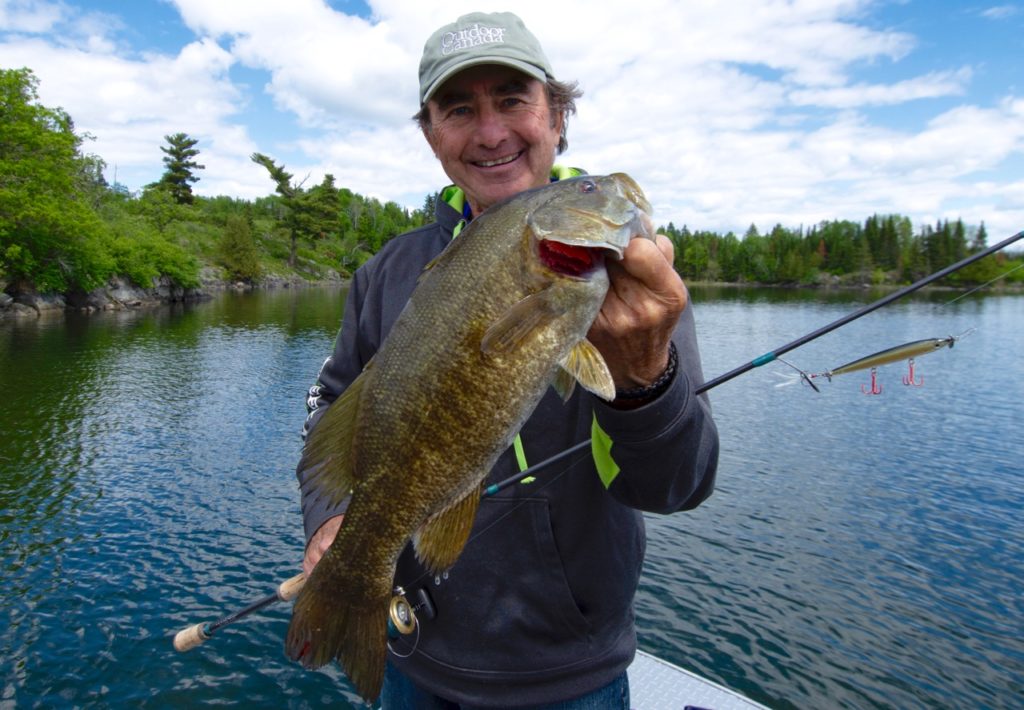 SMALLMOUTH BASS
Sharing the same last name with their largemouth cousins might fool you into thinking that smallmouth bass behave the same, but they don't—at least not in the big picture. And our changing climate is complicating matters further, leading smallmouths to modify their fall behaviour. So contends my friend and renowned smallmouth scientist Mark Ridgway. And he should know—he's been tracking the fish from the Harkness Research Laboratory in Algonquin Provincial Park for decades. "Adult smallmouth bass are remaining inshore during the fall in clear contrast with what they were doing in the early 1990s," Ridgway says. "The bass are moving deeper through the fall equinox, but they are certainly not at their winter locations as I recall in the 1990s when I first started looking into this phenomenon."
LOCATION
According to Ridgway, by lingering longer in shallow water during the fall, smallmouths are now taking on what he calls an "extra cost." Meaning? When the bass remain in the shallow, warmer water, their metabolism becomes higher, so they have to eat more than they would if they were out in colder, deeper water. That may be a disadvantage for the fish, but it's a boon for the angler in the know. For the past several seasons, when many folks have been waiting impatiently for the bass to show up at their traditional deep fall haunts, some friends and I have been enjoying outrageous action casting prop baits around rocky main-lake shoals and pencil reed flats.

TECHNIQUE
To get in on the dogfights, watch the weather forecast for an extended period of warm, sunny, calm conditions. One or two days will bring the bass charging in, but four to six days are ideal. And forget about being subtle—you want to make your prop baits hop, pop, chug and spin like crazy. The fish will be bunched up and feeding aggressively, so play to their competitive spirit.
For this technique, I spool a high-speed 6:1 or faster baitcaster with 12- or 15-pound test Maxima Clear monofilament, which floats and stretches, and tie on a Rapala X-Rap Prop. I cast it as far away from the boat as possible, then work it back aggressively with a walk-the-dog retrieve, including only slight pauses. When the conditions are just right, the more erratically you retrieve the lure, the more bass you will catch. And the more fun you'll have on the water this fall.