Fall frenzy
Our fishing editor shares his top tactics for tackling big autumn lakers, walleye, pike and bass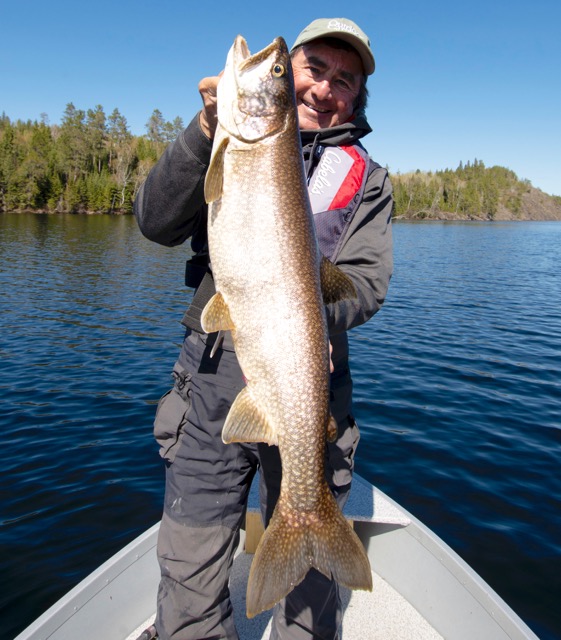 LAKE TROUT
Lakers typically lay their eggs in October once the water temperature dips into the 10°C to 14°C range, although the eggs won't hatch until the spring. The shorter days following the fall equinox will also trigger the trout to spawn. As a result, fishing for lake trout generally ends in late September across the country to protect the fish when they come up shallow to spawn on rocky areas. The days leading up to the final curtain call can be a slugfest for anglers, however, with the big girls feeding heavily to complete the egg-maturation process. Indeed, creel surveys reveal that females make up 85 per cent of September's catch.
LOCATION
The best structures to target in September are sunken humps, rock piles and underwater points that top out in the 50-foot range. They should also have sharp edges that break precipitously into deeper water. The very best structures lie adjacent to shorelines strewn with baseball- and basketball-sized boulders, on which the lakers lay their eggs.

TECHNIQUE
My favourite way to catch these fall bruisers, which I can often see on my sonar screen, involves neither casting nor trolling. Instead, I essentially jig for them with a four- to six-inch soft-plastic paddletail or straight-tail swimbait secured to a 3/8- to half-ounce long-shank jighead. For this, I use a 7' 2" medium-heavy spinning rod (or similar-sized baitcasting outfit) spooled with 10- to 14-pound braid and a two-foot 12- to 15-pound monofilament or fluorocarbon leader. I simply let the bait plummet straight down, stopping several feet about the trout and letting it hover. If a fish doesn't wallop it on the fall or pause, I lift it up and down once or twice, then let it hover again, all the while monitoring my sonar screen. It's never long before I get to say, "Here she comes! Got her!